Vitamin D3
With added Coconut Oil and Bioperine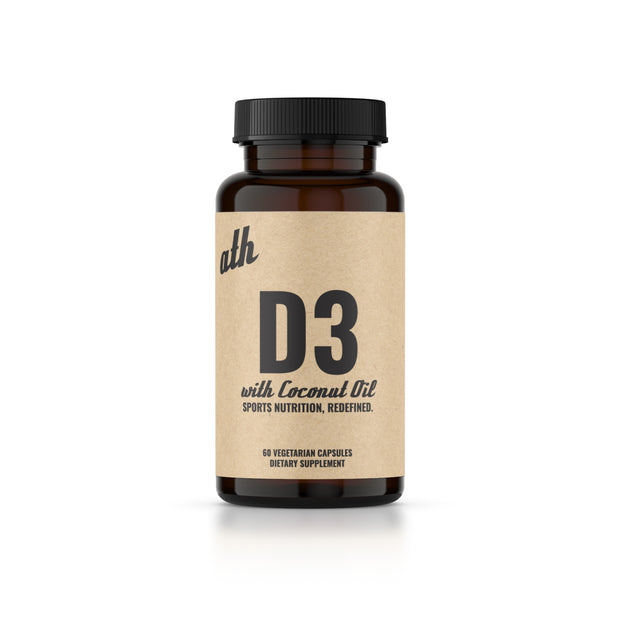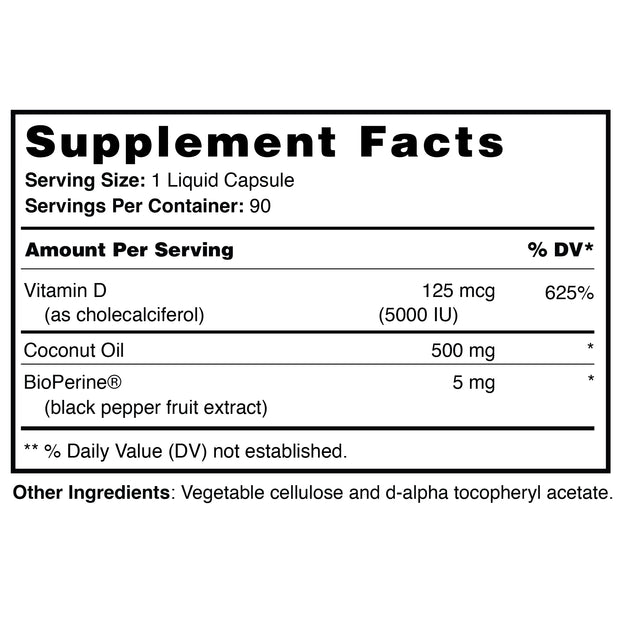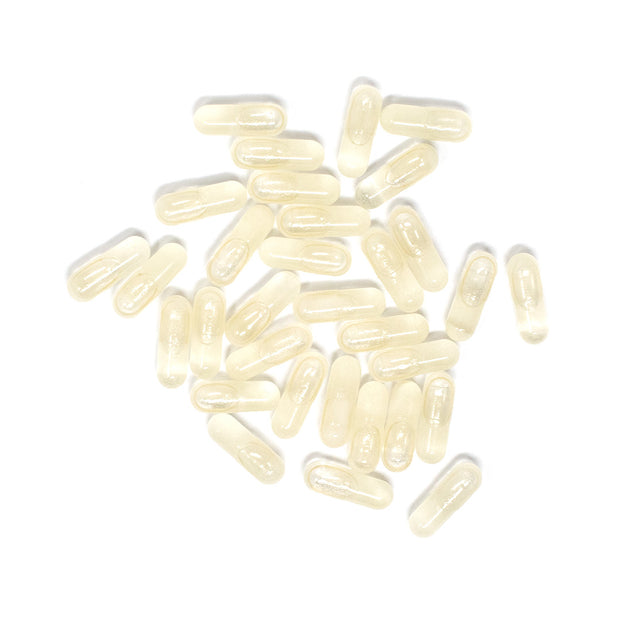 Product Overview
According to a recent study, as many as 75% of Americans are deficient in Vitamin D -- a Vitamin essential in promoting healthy bones and muscles, mood, energy, cardiovascular health, and supporting your immune system.
In order to get enough Vitamin D through the synthesis of Vitamin D3 in your skin from sunlight, The Vitamin D Council recommends up to 2 hours a day for a person with dark skin. Yes, you read that correctly.
For those of us who have sh#t to do, we've developed our new Vitamin D3 liquid capsules with added Coconut Oil and Bioperine. Often referred to as the sunshine vitamin, our Vitamin D3 capsules are in the same bioavailable form of Vitamin D that is naturally produced by your body when exposed to sunlight.
Unlike other Vitamin D supplements, our capsules contain zero preservatives and zero lactose -- making it the perfect choice for athletes looking for a clean source of D3. In addition, the combination of added Coconut Oil and Bioperine help increase the bioavailability and absorption of this fat-soluble vitamin to ensure you're not flushing money down the drain.
FEATURES
5000 IU of Vitamin D3
500mg of Coconut Oil to Boost Absorption
5mg of BioPerine to Boost Absorption
Promotes healthy bones & muscles
Supports immune system, & cardiovascular health
Boosts mood
FAQ
Vitamin D3, also known as cholecalciferol, is your bodies preferred form of Vitamin D found in oily seafood, egg yolks, butter, and dairy. The interaction with ultraviolet B radiation from the sun catalyzes the synthesis of vitamin D3 in the skin. Vitamin D2, known chemically as ergocalciferol, is derived from plants. Whereas our skin produces vitamin D3, the skin of fungi and plants produce vitamin D2. Notably, humans do not naturally produce vitamin D2, making vitamin D3 the more bioavailable and natural type.
We have a blog post here that breaks it down, but here are the top three reasons: Vitamin D3 is better at raising Vitamin D levels in the blood. Vitamin D3 lasts longer in the blood than Vitamin D2. And finally, Vitamin D3 has a longer shelf life in general.
We decided upon the 5000IU option because it will get at least 97% of the population to above 30ng/ml of Vitamin D and not cause any toxicity issues. Here's a link to a study showing the amount of D3 needed in order to obtain a Vitamin D level of 40ng/ml. 10,000IU is generally recognized as the safe upper limit for adults by The Endocrine Society.
Total 5 star reviews: 15
Total 4 star reviews: 0
Total 3 star reviews: 0
Total 2 star reviews: 0
Total 1 star reviews: 0
100%
would recommend this product
Customer-uploaded media carousel. Press left and right arrows to navigate. Press space or enter to open more details.
Slide 1 selected
Susan

Verified Buyer

2 years ago

Love it!

Have purchased the Vitamin D several times. I am very happy with it. I trust all ATH products...been using the BCAA, PRE and most recently starting taking their Multi. Three cheers for a great company!!!

A

ATH

2 years ago

Cheers to you too Susan!

Best

Best vitamin D in market?

Vai

2 years ago

Amazing product!

Really like how this d3 helps boost my immunity! Keeping me healthy an strong!

A

ATH

2 years ago

Keep your body ready for anything Vai!

Lindsey

Verified Buyer

2 years ago

A

ATH

2 years ago

Thanks Lindsey!

Suzanne

1 year ago

Sunshine in capsule

Easy to take vitamin d. Like the formula.

Matt

2 years ago

Best vitamin D available

This is another great product created by Ath! I like this product because you get a great source of vitamin D that provides great support to your immune system and overall health.

A

ATH

2 years ago

Health is Wealth!! Way to go Matt!

Jordan H.

2 years ago

ATH is Winning

Been looking for a solid company to get all of my supplements for a while and ATH fit the bill perfectly. Their products are natural and I swear more easily absorbed than other products I have used.

Quarantine Pick Me Up

Ath's vitamin D3, is the perfect pick me up for being in indoors all day. Natural ingredients such as black pepper fruit extract, which helps to manage weight and assists the body in absorbing other nutrients so I can benefit from other Ath products. I will definitely order again.

A

ATH

11 months ago

Another great review! Thank you Jade!

Alyssa F.

Verified Buyer

3 years ago

Good product!

I can say for myself, I try to research products before I consume them, especially supplements. I liked the fact they natural ingredients in an FDA approved facility.. According to my Dr. I have been slightly deficient in Vit. D. So my friend suggested I try this brand. After my follow up, my Vit. D has been within the range. Love the product and customer svc, they always answer any of my questions and concerns in a timely manner. These guys are ALWAYS on the ball. Mahalo!

A

ATH

3 years ago

Stoked your levels have normalized Alyssa!

Saint G.

2 years ago

VITAMIN D3

This product is the best for me during the casual and frequent gloomy weather herein Oregon. Keeps my immune system right through the cold and rainy weather.

A

ATH

2 years ago

Glad to hear you're utilizing our D3!
Reviews Loaded
Reviews Added
---
ADD A
1-PACK ($24.95 EACH)