Krill
Antarctic sourced krill oil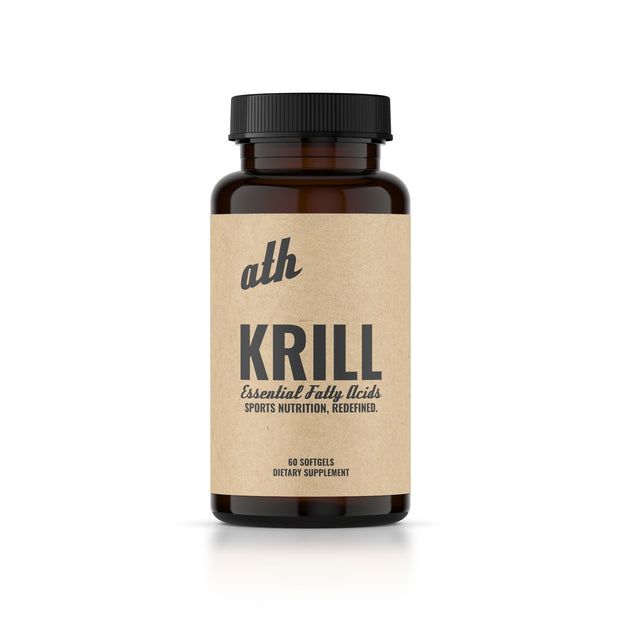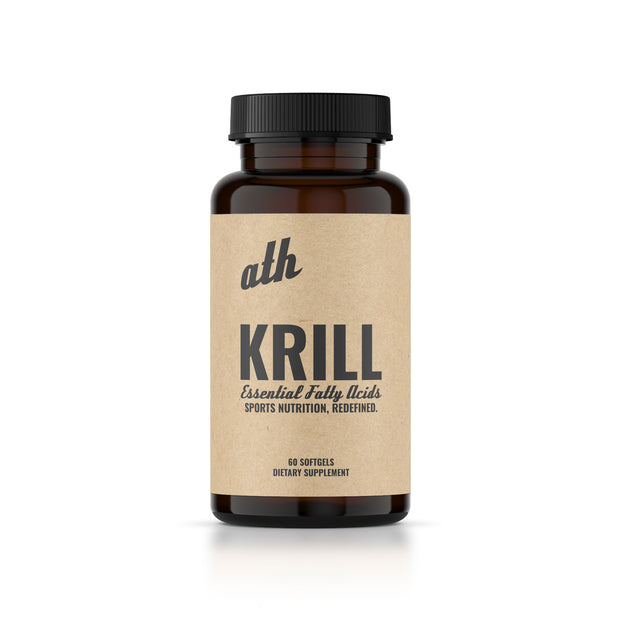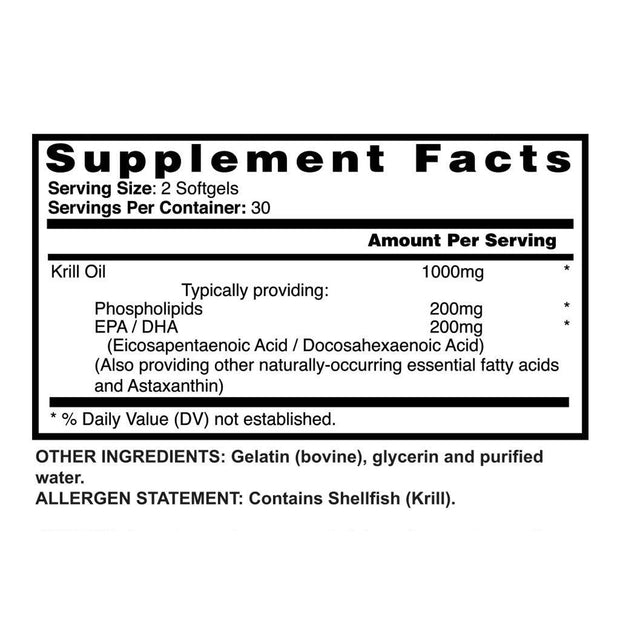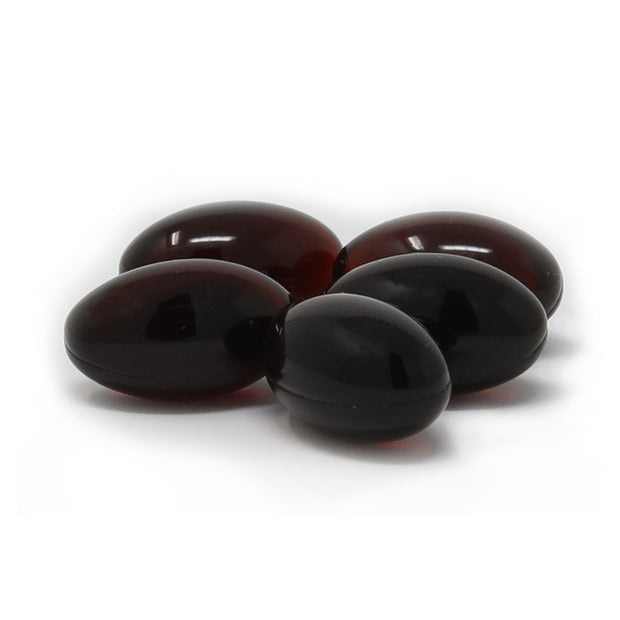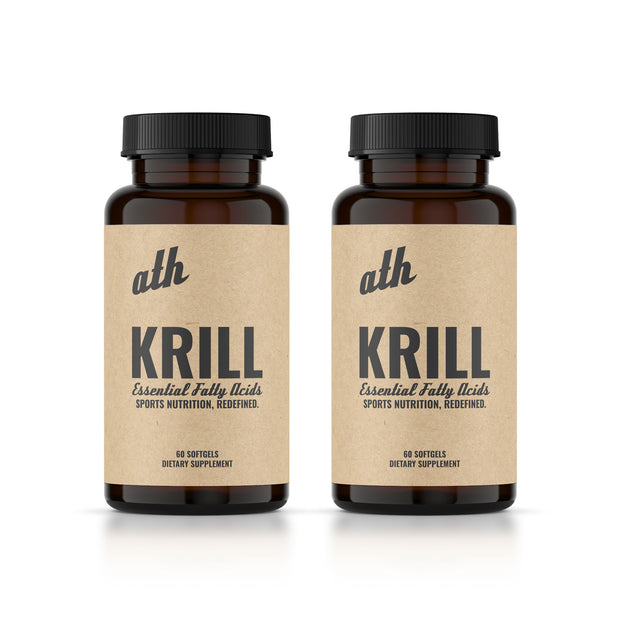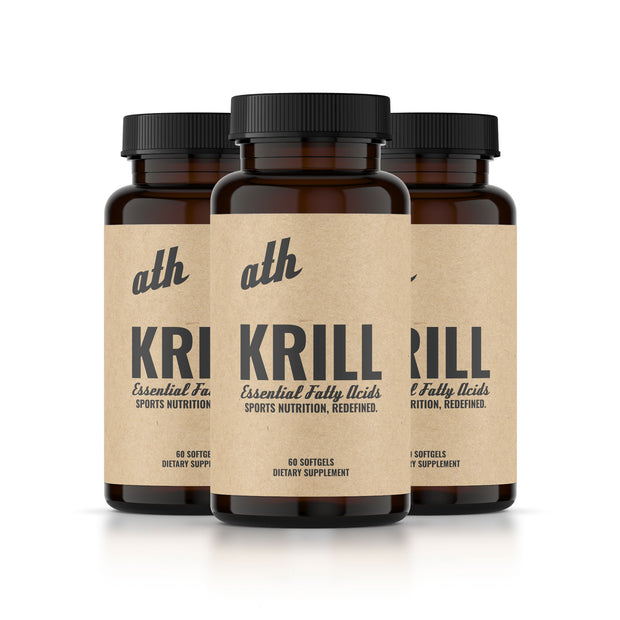 Our Krill oil is the easiest and most convenient way to reap the benefits of Omega-3's without the nasty burps, stomach issues, and embarrassing fish breath that gets in the way of your social life.
Sourced from the pristine waters of Antarctica, where potential toxins and contamination are less likely, our Krill oil offers a sustainable source of high quality Omega-3's along with the powerful antioxidant Astaxanthin.
What makes our Krill so unique is the fact that our Omega-3's are in phospholipid form, which are more readily transported into your brain and easier for your small intestines to absorb.
What exactly are Omega-3's and what do Omega-3's do?
Omega-3's are essential fatty acids, meaning that your body can't produce them on your own and you must get them from your diet. The two most beneficial forms are Eicosapentaenoic Acid (EPA) and Docosahexaenoic Acid (DHA).
Studies have shown that diets rich in Omega-3's help reduce inflammation, increase your beneficial HDL and reduce harmful triglycerides, delay the rate of brain aging and atrophy, and slow the rate of attrition of telomeres, a well-known marker for aging. On top of that, The Journal of Clinical Lipidology lists Omega-3's as one of the main dietary factors for preventable early mortality.
What is Astaxanthin?
Astaxanthin, a carotenoid that gives krill it's orange color, is a powerful antioxidant that prevents the oxidation of DHA and EPA. In addition, it has been shown to improve blood flow and lower oxidative stress. In one study on mice, it showed that astaxanthin may improve the body's use of fatty acids and reduce exercise-induced fatigue
FEATURES
1000mg of Krill Oil
200mg of EPA/DHA
Rich in Astaxanthin
Mercury Free
High Bioavailability

FAQ
Omega-3's help reduce inflammation which can cause tissue damage, increases the "good" cholesterol HDL, lowers triglycerides, improves cell membrane fluidity, helps with brain aging and atrophy, and slows the rate of attrition of telomeres, a well-known marker for aging.
Antarctic Krill, Euphausia superba, are tiny crustaceans found in the Antarctic Ocean and are known for their omega-3 fatty acids. They make up an estimated biomass of around 379 million tonnes, more than the biomass global population of humans, and are viewed as a one of the most sustainable forms of fishing.
The Commission for the Conservation of Antarctic Marine Living Resources (CCAMLR) manages the krill fisheries and has set a limit of a sustainable harvest at 5.6 million tonnes annually.
However, the CCAMLR has a set "trigger" level of 620,000 tonnes that represents approximately 1% of the estimated 60 million tonnes of krill in this region.
Current krill fishing is far below the limit, around 200,000 tonnes and about .02 percent of the total biomass, less than half of the trigger level.
Because of the abundance of Krill, and the tight management of fisheries, Krill is viewed as a more sustainable resource than fish oil.
Animal sources like Krill and Fish are high in DHA and EPA. The short lifespans of krill lessen the potential for mercury contamination, PCBs, and other toxins, unlike the longer lifespans of fish which increases the risk of contamination.
Foods like flax, pumpkin seeds, and walnuts contain the omega-3 in the less desirable form of ALA (alpha linolenic acid).
• Krill Oil omega-3's have a greater bioavailability than fish oil because they are attached to phospholipids which makes it easier for the small intestines to absorb.
• Krill Oil's variety of DHA is preferred by your brain.
• Krill Oil contains a unique antioxidant Astaxanthin, which is not found in fish oil.
• Krill Oil is sourced from the Southern Hemisphere, a pristine environment, ensuring less potential of toxins and contamination.
• Fish Oil is heavily processed via Molecular Distillation to remove pollutants like mercury and alters the composition into an ethyl ester form which are less bioavailable.

The recommended daily serving is 1-2 servings.
Total 5 star reviews: 26
Total 4 star reviews: 0
Total 3 star reviews: 0
Total 2 star reviews: 0
Total 1 star reviews: 0
100%
would recommend this product
Customer-uploaded media carousel. Press left and right arrows to navigate. Press space or enter to open more details.
Slide 1 selected
Yessah Blessah

If i had to narrow it down to only 2 supplements on sub it would be krill and joint. Physical demand of my job plus being a competitive powerlifter has me always looking for the best ways to recover quick and effective. These two supplements are vital to that

A

ATH

1 year ago

Yessah Quinton! New higher strength Krill coming out shortly!

Scott S.

Verified Buyer

5 years ago

Eric H.

Verified Buyer

3 years ago

5 Stars

Krill doesn't actually make you feel any effects, so it's different than, say, PRE or BCAAs or Athletic 'Shrooms. However, I'm going to my doctor next month to see if it has helped my cholesterol. Have I noticed any brain boost or decreased inflammation? That's hard to isolate, especially since I'm also taking JOINT and the 'Shrooms. I can say that these definitely don't give you seafood burps or any stomach issues. They are also incredibly easy to swallow, which is a selling point for me because I can't swallow normal-sized pills. These softgels are small. The softgels themselves actually have a great taste when they hit your tongue; almost vanilla for a second.

I am going to keep trying these for several more months to fully evaluate, but am already on the auto-renew for the near future.

A

ATH

3 years ago

You're right! We actually added to the Krill softgels a little organic vanilla, I'm surprised you caught that. Awesome!

Chad

Verified Buyer

5 years ago

Clean

Feels fresh and doesn't have that melty fish oil smell!

Awesome Product

I feel better by the meeting taking this Krill oil. Thanks for an exceptionally high quality and effective product!

Great stuff!

Easy to take and have really helped the inflammation in my knees.

Easy on the stomach, good product.

Literally have never had a single burp/taste/stomach issue with this one. In fact, the taste is subtly sweet as you throw it back to swallow. Effective, affordable, clean. Solid purchase.

Carl F.

1 year ago

For the KRILL of it all!

For one, it smells like the ocean and two, I can notice the difference with having taken the competition's "fish oil" and by far, KRILL delivers. Joints and overall circulation feel better.

Another great product!

Love that vanilla taste and no fish burps! Definite upgrade from the brand I used to use. Thanks ATH!

A

ATH

1 year ago

Hate those fish burps lol, thanks for the feedback Sean!

Awesome, Effective, Affordable

For the quality of this krill oil (best I've personally used) it's extremely affordable and I will continue my monthly subscription for the foreseeable future. After 2 knee surgeries, this has been the only truly noticeable krill oil supplement I've used.

A

ATH

1 year ago

Stoked to read this feedback Alex, glad we could help with your knee problems.
Reviews Loaded
Reviews Added
---
ADD A
1-PACK ($29.95 EACH)