Creatine
Pure 100% non-gmo creatine monohydrate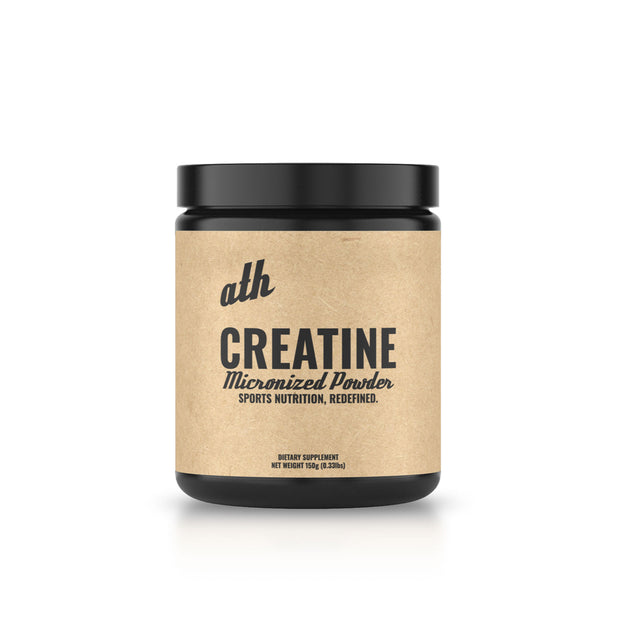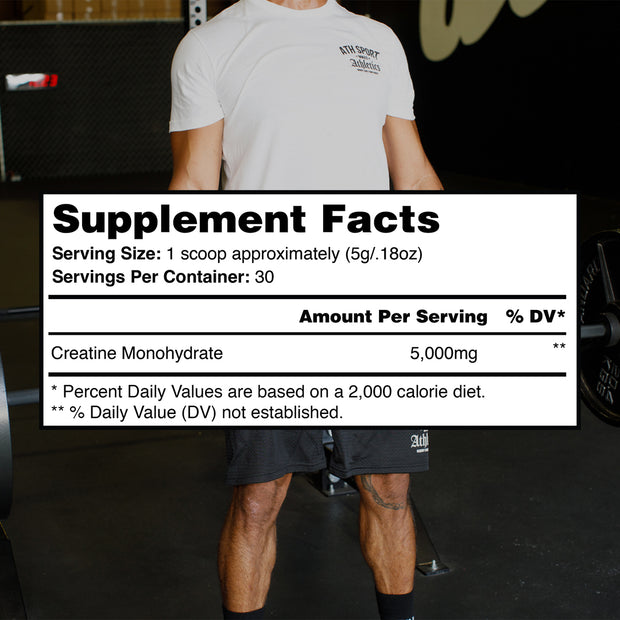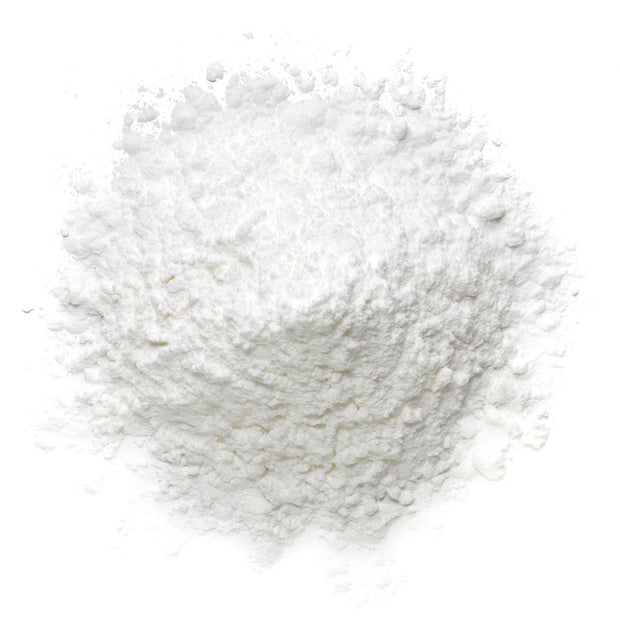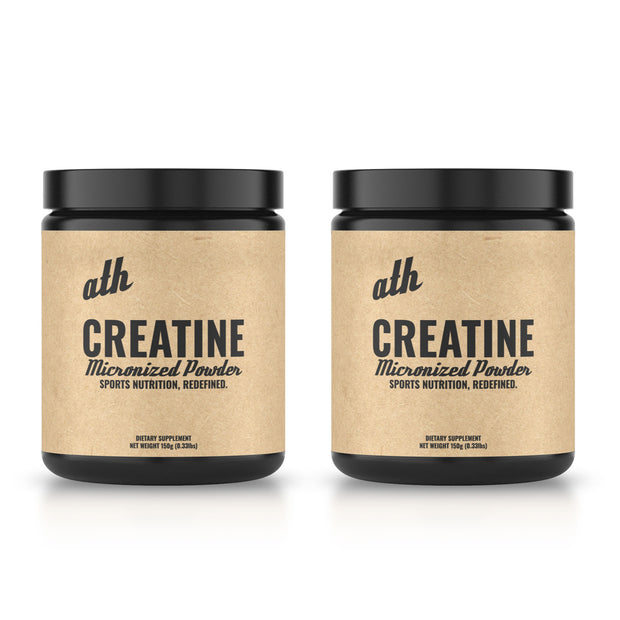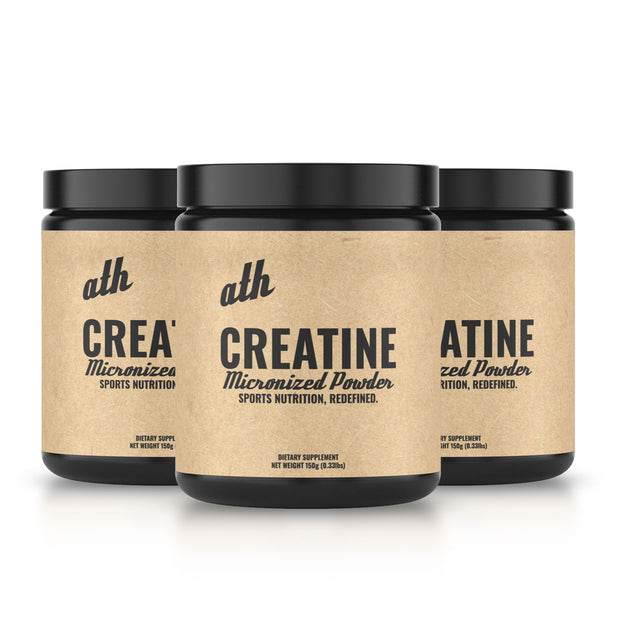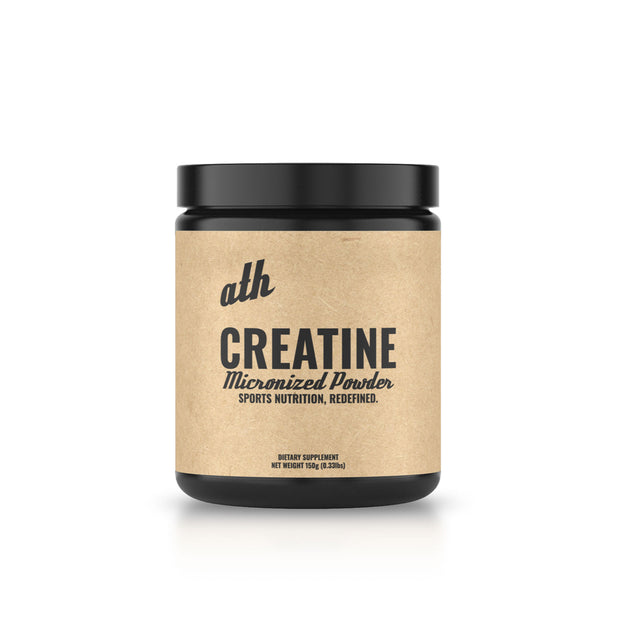 ★★★★★
Very clean, no taste which makes it good to stack with the pre workout. Been feeling 10x better during training and recovery felt like it's doubled!! It's a must have. Levy A.
★★★★★
I did extensive research on many different creatine products and I've experimented with many, nothing compares to this by far.
Alexa N.
WHAT'S INSIDE OUR CREATINE
100% PURE MICRONIZED CREATINE MONOHYDRATE
Creatine Monohydrate is widely known as the most effective and researched supplement on the market. Simply made by binding a water molecule to a creatine molecule, it's used as an energy source to fuel muscles, fight fatigue, and increase endurance and anaerobic capacity. We've micronized our creatine for better and quicker absorption in the body so that you can experience the benefits faster.
CREATINE GIVES YOU AN UNFAIR ADVANTAGE IN BUILDING MUSCLE & STRENGTH
Creatine is the most widely studied and scientifically proven supplement to support your training.
Increases phosphocreatine stores, creating more ATP (energy), to fuel muscles
Supports muscle gain, maximizes strength, and fights off muscle fatigue.
Reduces lactic build-up to improve endurance and anaerobic performance.
Flavorless, odorless, and easily dissolvable. Creatine can be added to your drink of choice.
FAQ
The most widely researched sports supplement on the market, creatine has been proven to increase muscle strength and lean muscle mass, improve athletic performance, reduce fatigue, and increase time to fatigue.
Mix one serving of Creatine (1 scoop) with a cold beverage of your choice.
We recommend stacking Creatine with our BCAA, POST, and PRE supplements. BCAAs are the perfect intra workout drink that creatine can be added to, to support muscle recovery, prevent loss muscle mass, and boost protein synthesis. POST gives your body the carbs and protein it needs after an intense workout to improve and shorten recovery times. Taking creatine with carbs increases the amount of creatine that is absorbed by your muscles. Add POST to your workout regime to maximize creatine benefits. PRE can be taken 20-30 minutes before your workout to increase energy and endurance, improve cognitive functions, and increase work capacity.
There are several ways to produce Creatine Monohydrate, all of which require chemical synthesis. We use sarcosinate and cyanamide as our raw materials. This is the best and safest way to produce our Non-GMO Creatine Monohydrate.
Yes. Creatine is the most widely researched supplement on the market! In a 21 consecutive month study on long-term creatine supplementation, creatine was found to produce no ill health effects. There is no need to cycle off of creatine because your body will not develop a creatine tolerance, such as it does with caffeine. Aside from supplementation, creatine is produced naturally in the body by the liver, kidneys, and pancreas at a rate of about 1-2 grams per day and can also be obtained by consuming red meat.
5g of Creatine can be mixed with your drink of choice. We suggest adding one serving of Creatine to your BCAAs, PRE, or POST.
Typically recommended for people who are new to creatine or are coming off a creatine break, Creatine loading is the fastest way to saturate your muscles' creatine stores. During a loading phase, you will be consuming 20-25 grams of Creatine per day for a maximum of 7 days.
Total 5 star reviews: 239
Total 4 star reviews: 64
Total 3 star reviews: 2
Total 2 star reviews: 1
Total 1 star reviews: 1
99%
would recommend this product
Customer-uploaded media carousel. Press left and right arrows to navigate. Press space or enter to open more details.
Slide 1 selected
Awesome

This product is awesome! I've seen some great results since I started using it. I take it before my workouts and it gives me a big energy boost. I feel like I can push harder and recover quicker. Definitely loving it so far!

Love!

First time trying this stuff so far so good and love the clean ingredients

Worth every penny

Stop reading this and just buy it. Creatine works and is worth it.

Boost of energy

Gave me an incredible boost of energy during my workouts. It was so effective that I didn't even realize how intense my workout was until I was finished! It's truly a game changer!

Damian D.

2 years ago

Awesome

We'll this is gonna be a short review but I'm satisfied with ATH Creatine, I like how it's not flavored. I would recommend this product for people that are apart of a healthy lifestyle or for people who want to start trying creatine!

A

ATH

2 years ago

Getting in those gains!

CJ E.

1 year ago

Best on the market

Clean product without a bunch of fillers

Awesome company

ATH seems to make customer service a high priority. They also make a great product that I will definitely continue to order!!!

A

ATH

2 years ago

Stoked you found us Ben!

Only creatine I trust

I'm on my third jar, will keep ordering

Best in the business

I notice a difference when I take creatine consistently. I was stuck on a plateau and creatine helped me increase the number of reps I could do.
Reviews Loaded
Reviews Added
---
ADD A
1-PACK ($24.95 EACH)