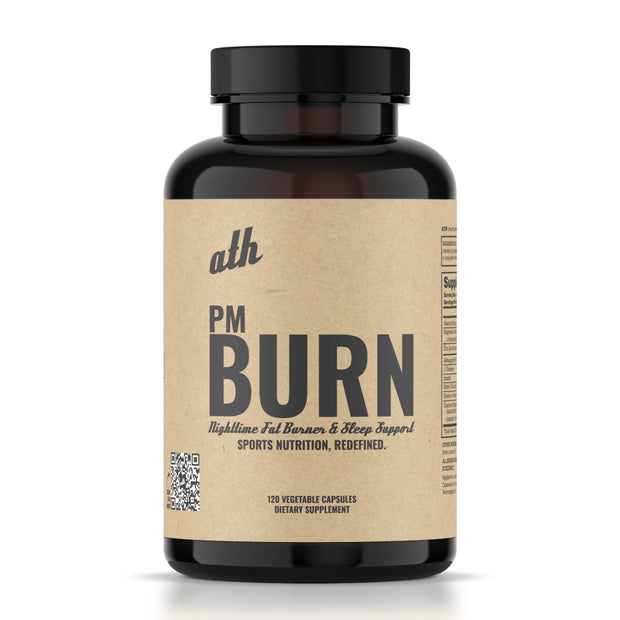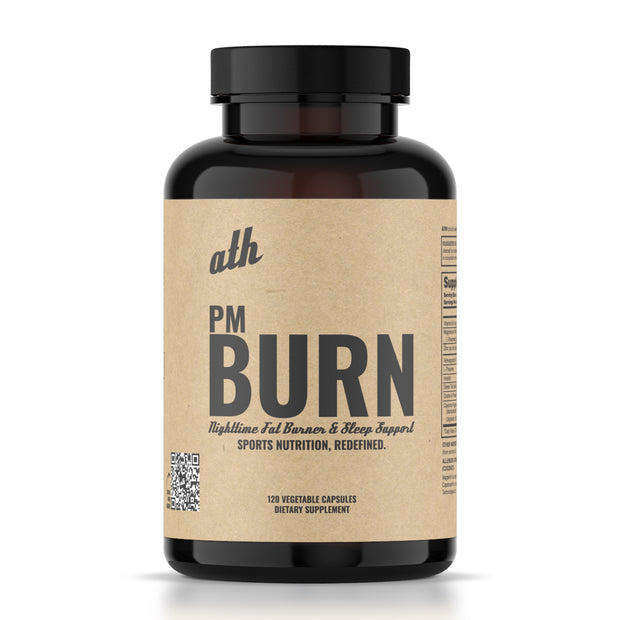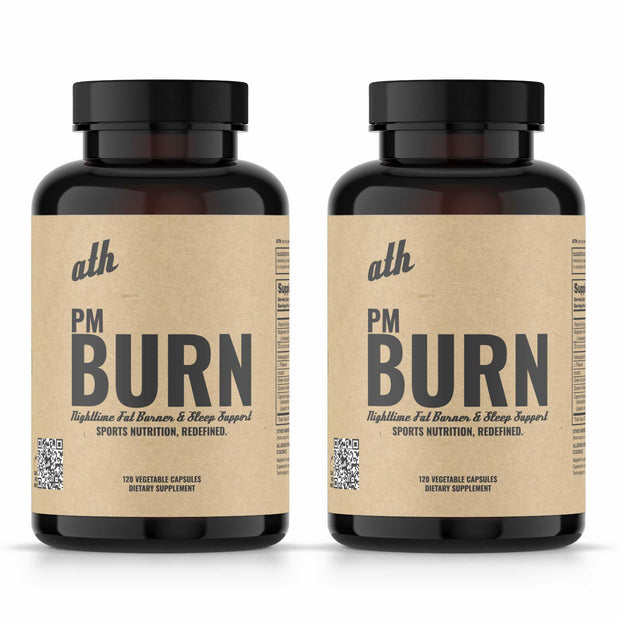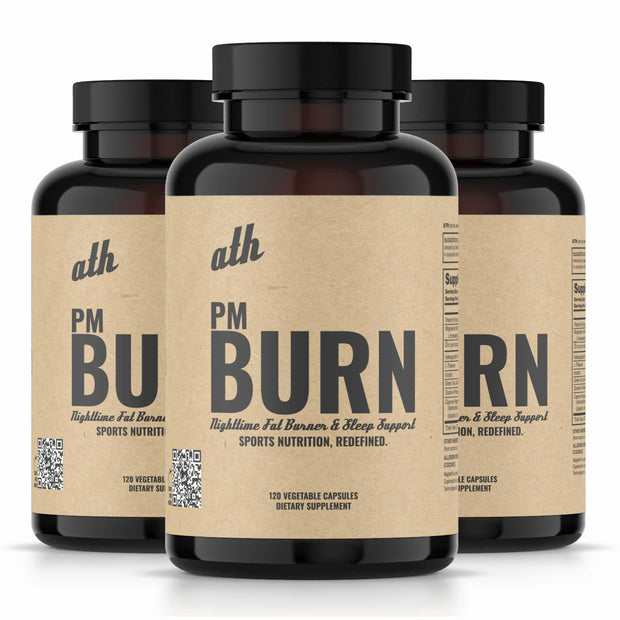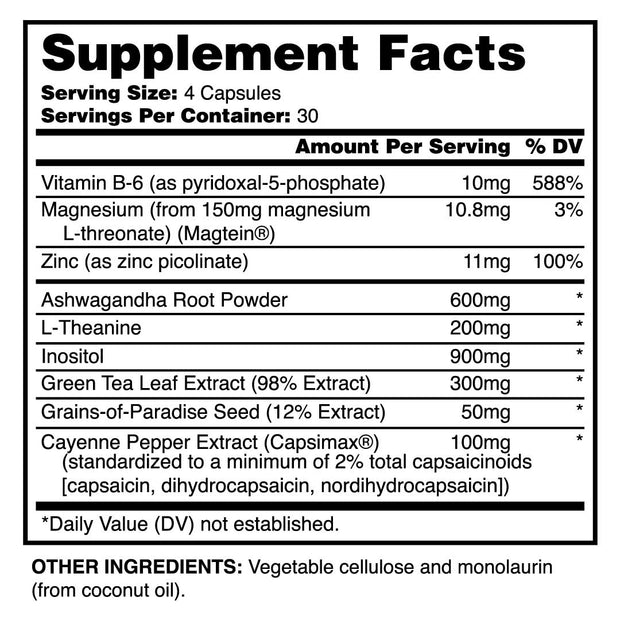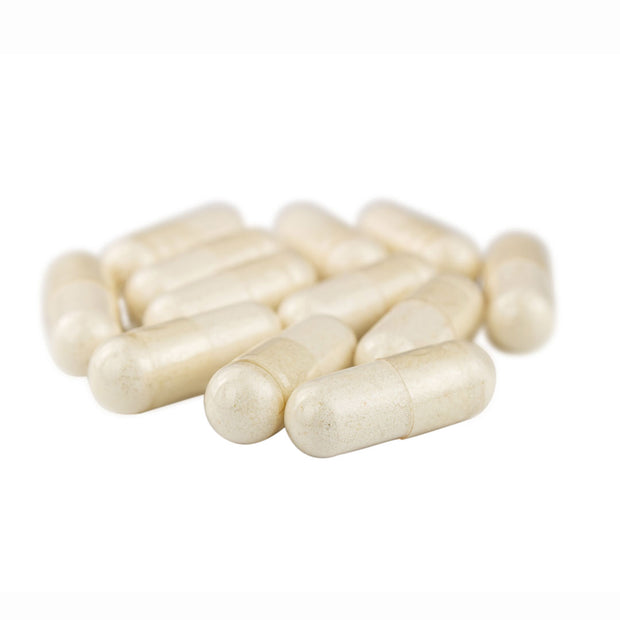 WHAT'S INSIDE PM BURN
Ashwagandha
Used for centuries in eastern medicine, Ashwagandha is known for its powerful ability to relieve stress and anxiety by lowering cortisol levels, resulting in deeper sleep.
Each serving contains a full efficacious dose of 600mg of the powerful adaptogen for a calmer, deeper sleep.
L-Theanine
200mg of L-Theanine works to help you fall asleep faster and stay asleep longer. An amino acid naturally found in tea leaves, research shows that L-Theanine has positive effects of reducing stress and promoting quality sleep.
Studies also show that participants who supplements with 200mg of daily L-Theanine improved sleep latency, reduced sleep disturbances throughout the night, and had improved mental clarity during the day.
Inositol
Found naturally in dried prunes, citrus, and beans, some consider Inositol to be "nature's sleeping pill". A naturally occurring carbohydrate, Inositol plays an important role in mood regulation, cognitive functions, and sleep.
Studies show that Inositol helps by activating serotonin pathways in the brain to improve sleep patterns and your overall quality of sleep. PM BURN uses 900mg of Inositol to promote feelings of relaxation, reduce sleep disturbances, and improve sleep duration.
B6
Naturally occurring in beef liver and involved in over 100 different enzyme processes, B6 has a strong relationship with metabolism, mood, and sleep cycles. Studies show that B6 aids in the production of both serotonin and melatonin, two hormones that have a direct impact on sleep quality. Healthy levels of serotonin work together with dopamine to lengthen sleep duration. While the production of melatonin works to regulate circadian rhythms and the sleep-wake cycle
ZINC PICOLINATE
Zinc Picolinate is the better absorbed form of Zinc that supports testosterone production. Studies show that zinc deficiencies lead to lower testosterone which can interpret healthy sleep. As testosterone levels drop, the stress hormone cortisol increases, causing alertness, short sleep cycles, and light sleep patterns.
FAT BURNING COMPLEX
Green tea leaf extract, grains of paradise, and cayenne pepper extract work together to boost metabolism and curb nighttime cravings to reduce calorie intake and support weight management. All non-caffenaited, these three powerful ingredients will keep your body in fat burning mode as you rest, recover, and fall into a deep sleep.
BETTER SLEEP + BETTER BURN
Promotes feelings of calmness and relaxation to help quiet the chatter of the mind and help you fall asleep faster.
Inositol, B6, Magnesium L-Threonate, and L-Theanine work together to improve sleep patterns and limit sleep disturbances to improve overall sleep quality.
Zinc Picolinate and Ashwagandha work to lower cortisol levels in the body resulting in less stress and anxiety to promote deep sleep.
Green tea, grains of paradise, and cayenne pepper increase energy expenditure while at rest to keep your body in fat burning.
Fat burning ingredients improve metabolism to curb nighttime cravings and decrease calorie intake.
FAQ
When accompanied with a calorie deficit and training program, PM BURN can help support sleep which is crucial for fat loss and boost metabolism to increase calories burned.
No, PM BURN is caffeine free. The green tea leaf extract that PM BURN uses is decaffeinated.
Yes, PM BURN is formulated with L-Theanine, B6, Inositol, Magnesium, and Zinc to help you fall asleep faster and stay asleep longer.
B6 and Zinc aid in the production of serotonin and melatonin to support restful sleep. L-Theanine and Magnesium promote feelings of calmness and relaxation. Magnesium L-Threonate also improves sleep latency - the time it takes you to fall asleep. Inositol helps to calm the mind and improve sleep quality and duration.
BURN = Day Time Fat Burner With 120mg of natural caffeine, BURN should be taken during he day to help curb cravings, reduce calorie intake, and improve energy and focus.
PM BURN = Night Time Fat Burner
PM BURN is a nighttime fat burner and sleep aid that works to:
Promote calmness, relaxation, and restful sleep
Improve sleep latency and duration
Minimize sleep disruptions
Boost mood
Improve testosterone levels in males and females
Curb nighttime cravings
Burn calories while at rest
Fat loss takes time, we recommend taking PM BURN consistently for 90-180 days in conjuction with a calorie deficit, healthy diet, and strength training program to enhance fat loss and improve overall body composition.
To improve fat loss, we recommend using BURN to keep your body in a fat burning state 24/7.
Total 5 star reviews: 1
Total 4 star reviews: 0
Total 3 star reviews: 0
Total 2 star reviews: 0
Total 1 star reviews: 0
100%
would recommend this product
Powerful

Been taking these bad boys for a couple of weeks and they're so effective that I had to lower the dose. I sleep like a baby and wake up feeling very hungry but ready to go. My only regret was not tracking the before and afters. These are the real deal!
Reviews Loaded
Reviews Added
ADD A
1-PACK ($59.95 EACH)