Joint
Powerful joint anti-inflammatory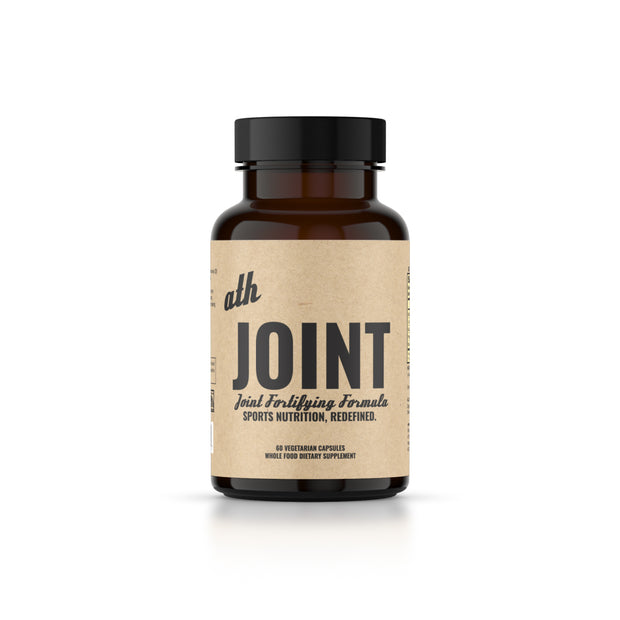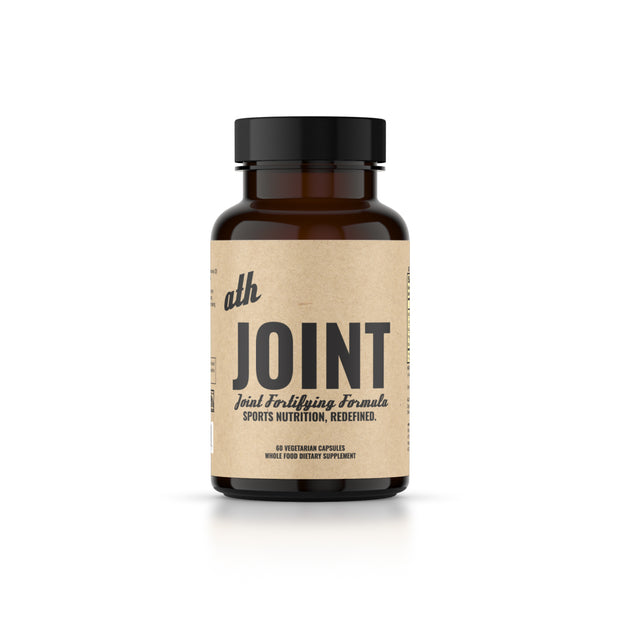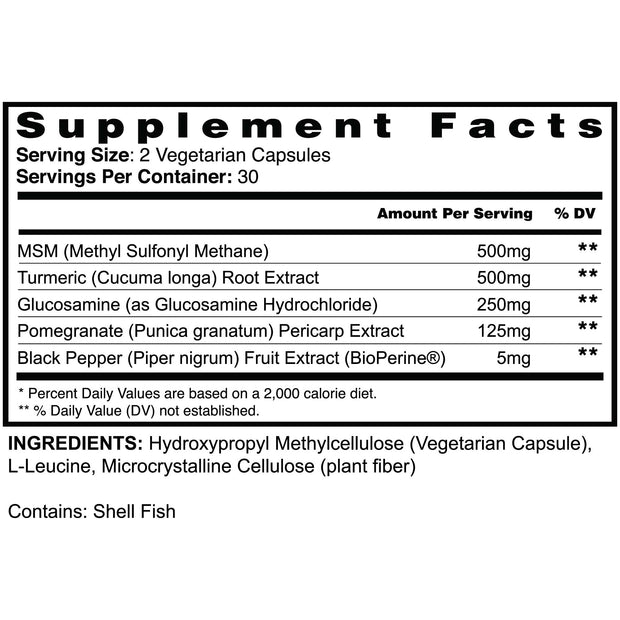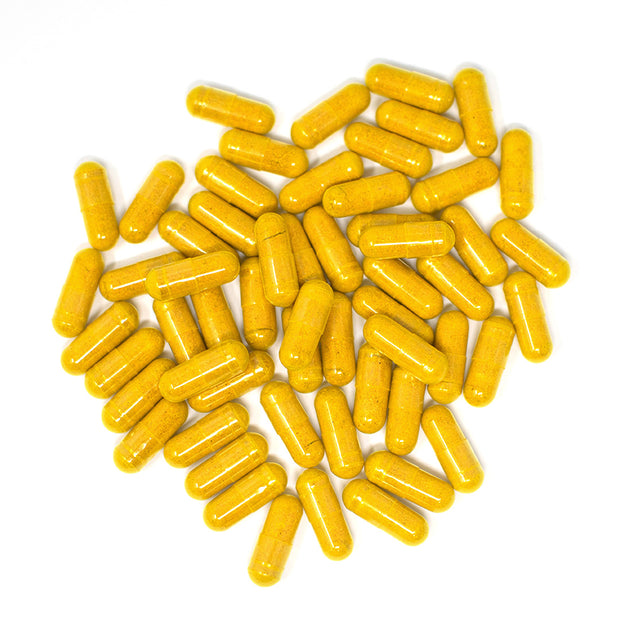 ★★★★★
I have long been a fan of this blend of joint and ligament supplements. I practice jiujitsu, lift weights and run trails, so soreness is part of the equation for my joints. This mix is undoubtedly the single supplement that works - no placebo. Typically when I cycle back on, it takes 5-7 days and the pain in the knees when squatting, or the shoulders when rolling tends to dissipate. You won't regret adding this to your daily vitamins.Mark
★★★★★
I recently began training for an ultra-marathon. However, my knees had a different opinion, at least until I picked up this product. I got it on the preorder, it came quickly, and within just a few days of using this I could feel the difference. My knees not only feel better, but the stiffness is gone and I've got more mobility. Great product!
Tyler O.
WHAT'S INSIDE OUR JOINT
TURMERIC ROOT EXTRACT
Curcumla Longa, otherwise known as a Turmeric, is a root within the ginger family and belongs to the group of oldest cultivated plants stemming from south-east Asian countries.
Traditionally used as a cooking spice, Turmeric has been used for centuries to reduce pain, inflammation, and stiffness in the joints.
CURCUMIN
Curcumin is a cleansing agent and the active extract in turmeric that has been clinically proven to prevent joint inflammation.
A polyphenol, Curcumin is packed with antioxidants that neutralize free radicals to prevent inflammation altogether.
POMEGRANATE
An antioxidant powerhouse, Pomegranate's high concentration of antioxidants suppresses inflammation, reduces joint tenderness, swelling, and pain, and blocks the production of cartilage destroying enzymes.
NON-GMO GLUCOSAMINE
A natural compound produced by our bodies, glucosamine is most commonly stored in your cartilage. Glucosamine exists to help create fats and protein needed to repair damaged cartilage.
We've added 250mg of Glucosamine to bulletproof your joints and prevent degradation.
METHYL SULFONYL METHANE (MSM)
Methyl Sulfonyl Methane, simply known as MSM is a naturally occurring compound known for its anti-inflammatory effects.
Research shows that MSM supplementation significantly reduced inflammation, joint and muscle pain, and oxidative stress.
BIOPERINE
BioPerine is an extract obtained from black pepper that acts as a natural bioavailability enhancer.
Used as a bioavailability enhancer for more than 20 years, we added BioPerine to Joint's formula to inhibit the metabolic breakdown of Turmeric and ultimately aid in the absorption process.
REDUCE INFLAMMATION AND TRAIN HARDER WITH JOINT
Reduces inflammation, pain, and stiffness in the joints.
Blocks the production of cartilage destroying enzymes.
Antioxidants improve joint integrity and reduce degradation.
Added BioPerine enhances bioavailability and the absorption of nutrients by at least 30%.
Non-GMO and Plant-Based veggie capsules.
FAQ
JOINT fights inflammation, improves joint integrity, and increases joint mobility.
Supplement with 2 capsules of JOINT per day to support joint health.
Yes it does, our Joint fortifying formula contains 5mg of black pepper extract (bioperine).
BioPerine is extracted from black pepper fruits to enhance the bioavailability and absorption of nutrients by at least 30%. BioPerine is clinically trusted and has been used as a bioavailability enhancer for over 20 years.
Since Turmeric is fat-soluble, meaning that it dissolves and absorbs well when supplemented with healthy fats, we suggest taking your daily servings with good fats, such as avocados, fatty fish, and nuts.
Total 5 star reviews: 62
Total 4 star reviews: 1
Total 3 star reviews: 1
Total 2 star reviews: 0
Total 1 star reviews: 0
98%
would recommend this product
A++

Glad I tried this, been using it for my joints and notice a HUGE improvement. Helps to keep me on the mats.

Matt

4 years ago

5 Stars

This supplement works. Noticeably reduces inflammation. No taste and easy to take, no side effects even if taken on an empty stomach. This and the collagen are my go tos to keep me in the water and on the mats

In4mryan

Verified Buyer

5 years ago

Sarah A.

3 years ago

5 Stars

Joint is a great supplement! I've noticed that I'm not as sore after a long BJJ training session. Highly recommend for those that fit the "30+" category.

A

ATH

3 years ago

Sarah that's awesome! Our Joint really helps me in the exact same way, glad to hear it helps!

mary

3 years ago

Great Supplement!!

I started taking this once I started training to join the military as an officer to prevent getting an injury and this really helps. Turmeric is something every athlete needs to take especially if they're injury prone. I highly HIGHLY recommend this product for high impact athletes!

A

ATH

3 years ago

We agree, Mary! That's why we use turmeric for a lot of our products! Thanks for the awesome feedback! Appreciate it!

Damon G.

Verified Buyer

5 years ago

Customer service

Ath is second to none when it comes to products and service. They are very attentive, professional and problem solvers.

Enjoy both their products and service and have recommended them to all my BJJ buddies.

Marcos G.

Verified Buyer

4 years ago

A must have supplement for grapplers

Excellent supplement. Definitely feel better using Joint.

Bobby O.

11 months ago

Joints feel great

ATH Joint keeps my elbows and knees feeling fresh and ready to go, highly recommend for anyone with joint pain

Coley

3 years ago

Impressed

The supplements really seem to help! I take them when my knee or back get achey and I believe i

A

ATH

3 years ago

Stoked to hear our JOINT is killing it for you!
Reviews Loaded
Reviews Added
---
ADD A
1-PACK ($34.95 EACH)