Plant Protein
The smoothest and best tasting plant protein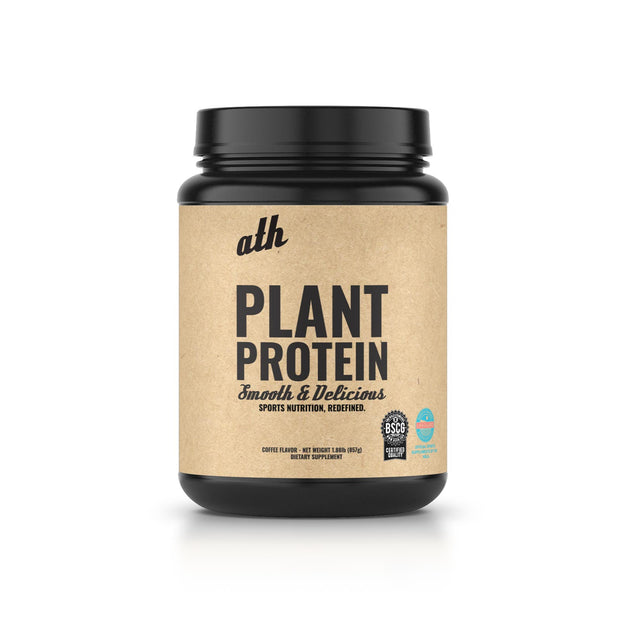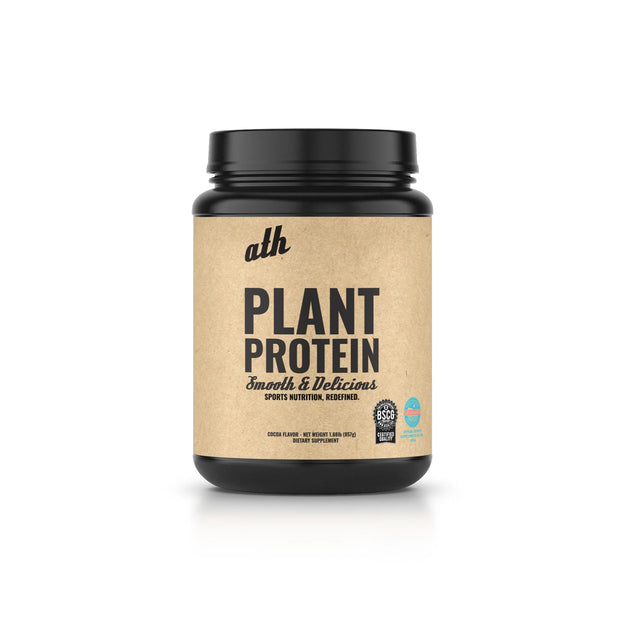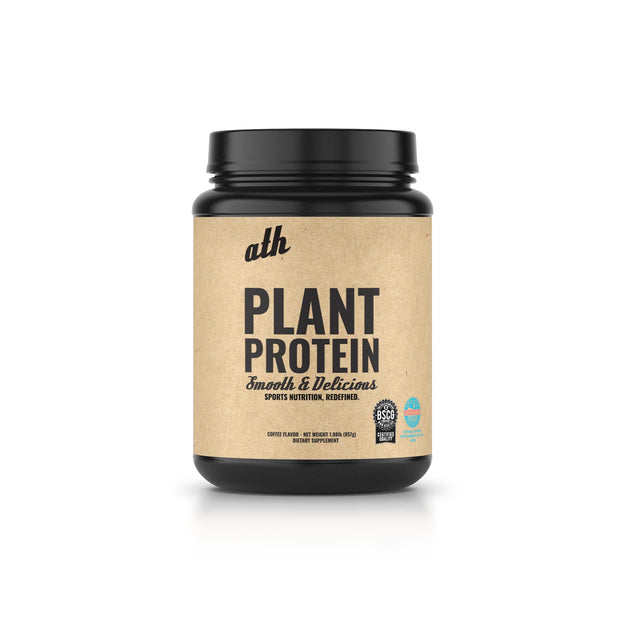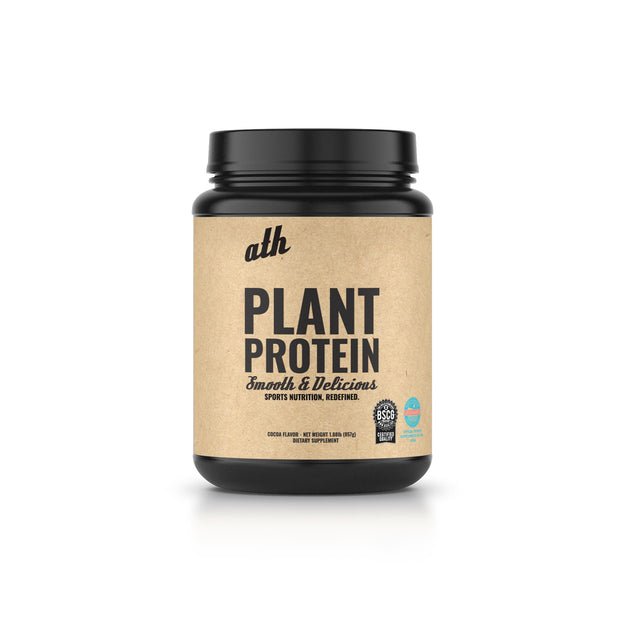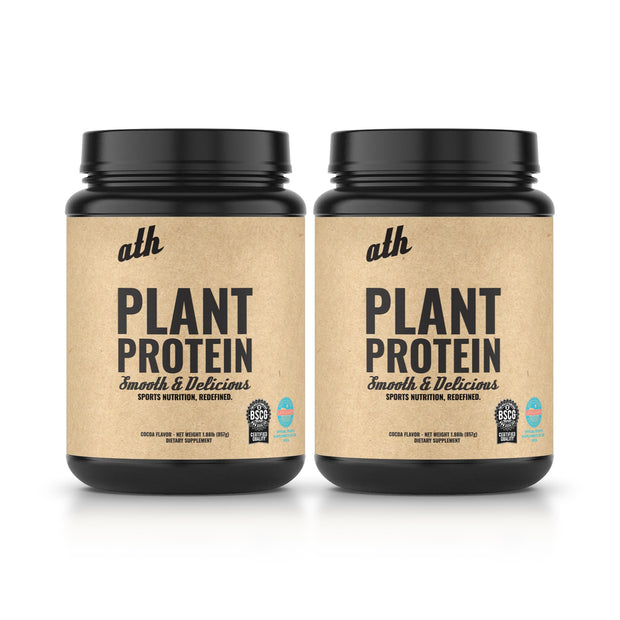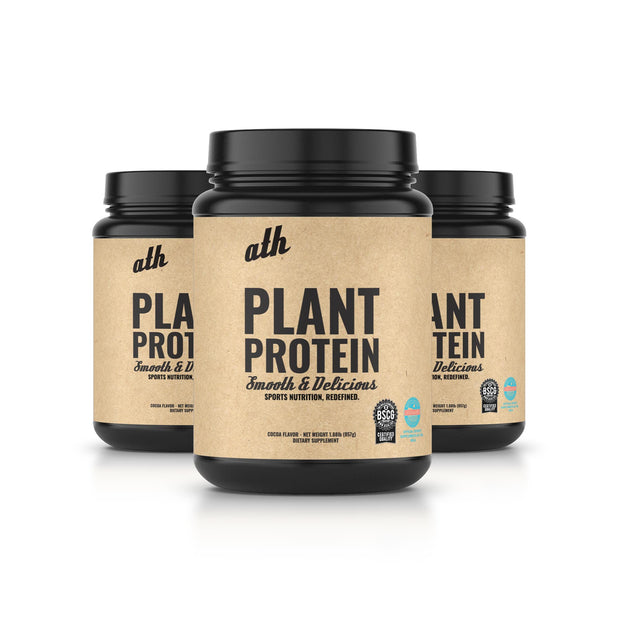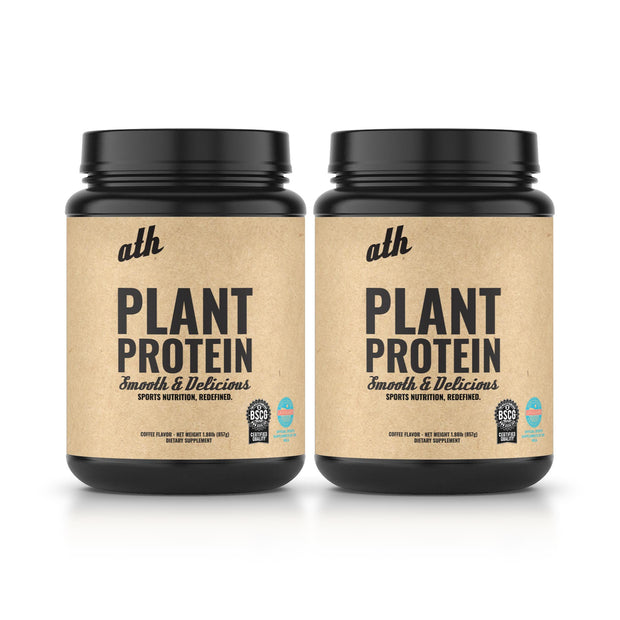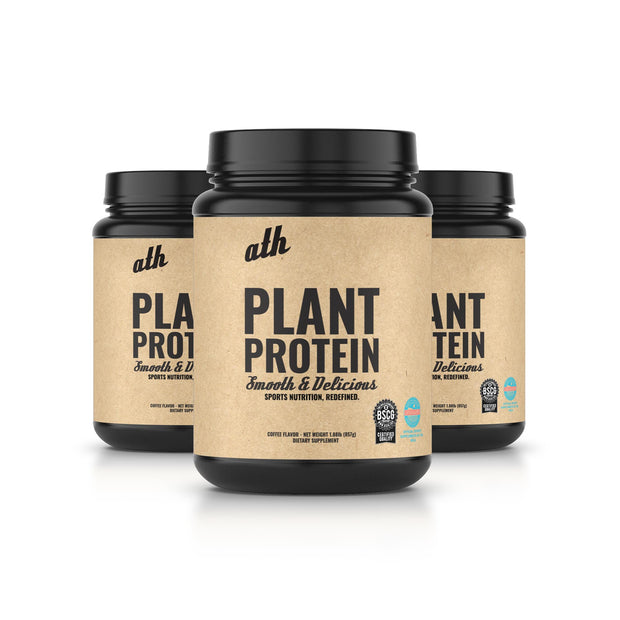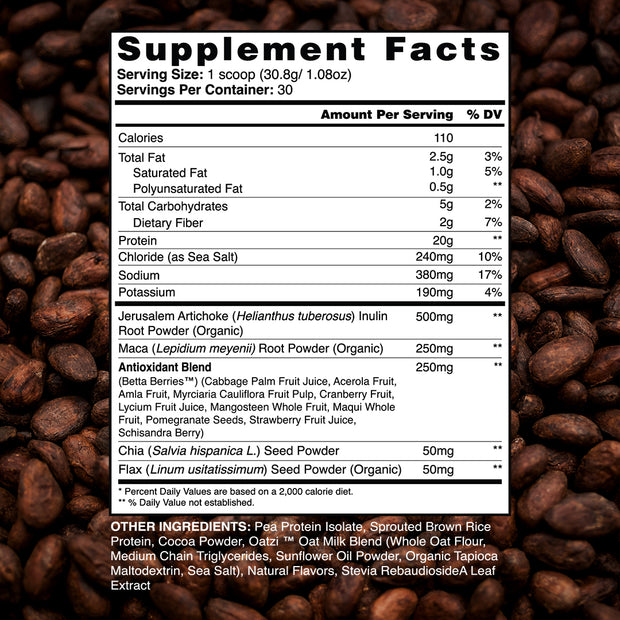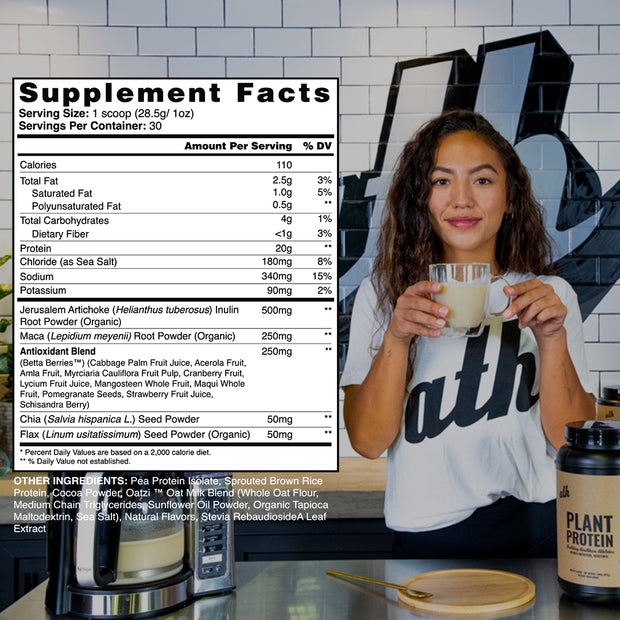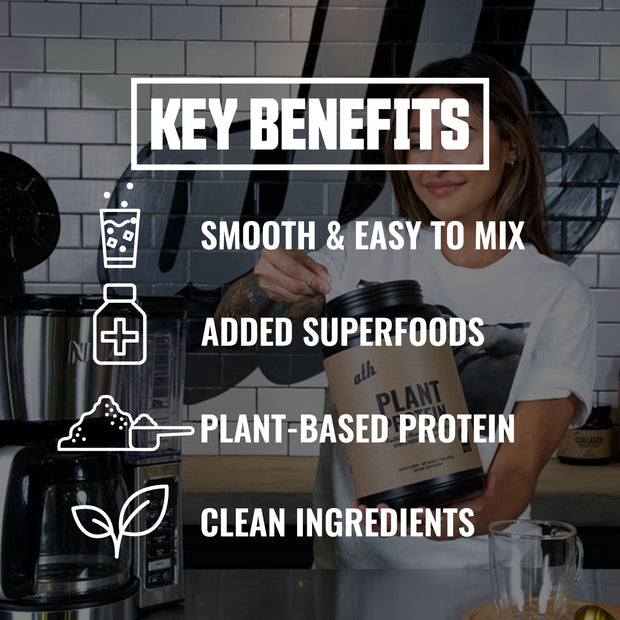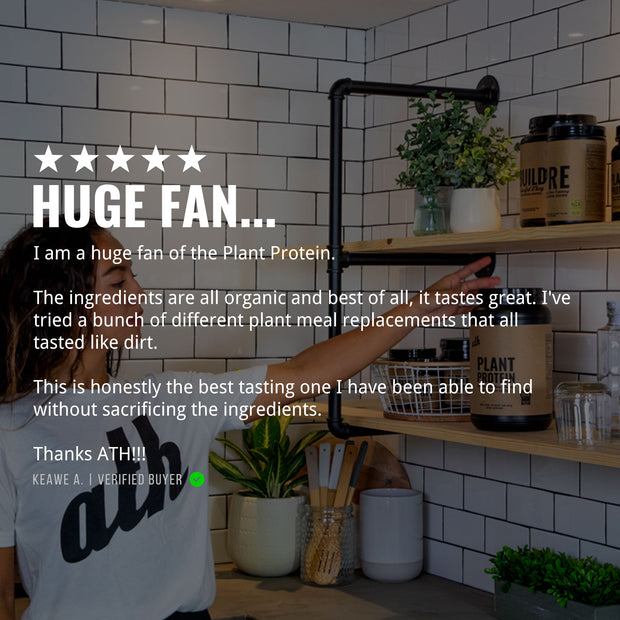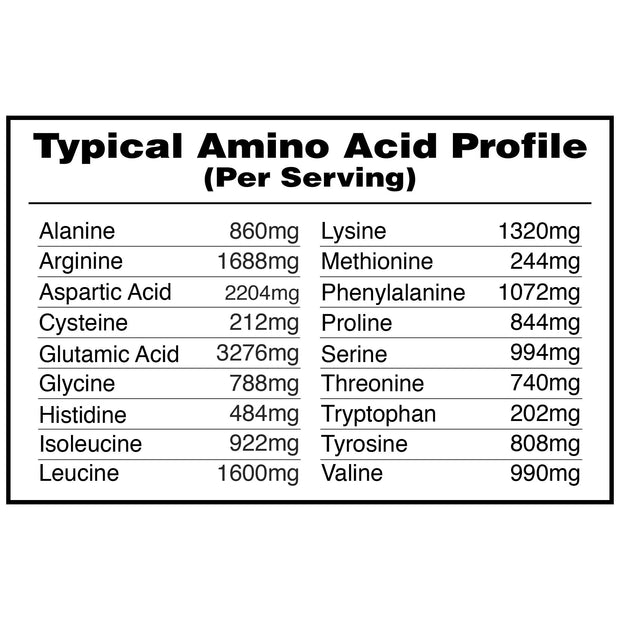 ★★★★★
I go through 3-4 containers monthly and it is absolutely the best protein powder on the market! Digests extremely well and mixes smoothly! The taste is exceptional and the ingredients speak for the product! Highly recommend to anyone!!Scott W.
★★★★★
I like this product because it makes me feel lite and lean when I take it. This is a super clean product. I would recommend this product if you experience bloat from non plant based products.
Anthony M.
WHAT'S INSIDE OUR PLANT PROTEIN
PEA PROTEIN
A "complete" protein, pea protein contains all nine essential amino acids to build lean muscle mass, improve heart health, and keep you fuller longer. A good source of iron, pea protein improves energy levels and athletic performance.
BROWN RICE PROTEIN
Brown rice protein powder is a popular plant-based protein powder due to its high protein content and ability to help balance blood sugar, speed up fat loss, and help with muscle recovery after a hard workout.
JERUSALEM ARTICHOKE
A powerful prebiotic known to help promote digestive health and boost your immune system.
MACA
Maca has been shown to increase muscle gain and strength, improve endurance and athletic performance, and boost mood and energy levels.
ANTIOXIDANT BLEND
We've added 250mg of Betta Berries, a super reds antioxidant blend that's packed with vitamins, minerals, and antioxidants to support and strengthen your overall health.
CHIA SEED
Rich in nutrients, omega-3s, antioxidants, and fiber, Chia Seeds help strengthen bones, battle heart disease, and reduce high blood sugar levels.
FLAX SEED
An immune-boosting powerhouse packed with heart-healthy omega-3s that works to fight heart disease and improve digestion.
OATZI
Gluten-free, non-GMO, and vegan, Oatzi is a powdered oat milk blend that adds creaminess and enhances flavors.
PREMIUM PLANT PROTEIN TO BUILD MUSCLE AND INCREASE STRENGTH
Plant-based protein made up of pea protein and brown rice protein
Added superfoods pack in antioxidants to provide a well-balanced nutritional profile
Smooth texture, delicious flavor, and easy mixability
Naturally sweetened with organic stevia leaf and Oatzi for creaminess and flavor
Each batch of BSCG Certified Quality products are tested for contaminants
FAQ
100% plant based protein helps to build lean muscle mass, shorten recovery time, and increase lean protein intake.
Mix one serving of Plant Protein with ice cold water or a nut milk of your choice as a high protein snack, meal replacement, or after a workout.
We recommend stacking Plant Protein with our PRE, Veggies, and Multi supplements. PRE can be taken 20-30 minutes before your workout to increase energy levels, improve cognitive functions, and increase work capacity. Veggies have over 20 nutrient dense ingredients to support your immune, digestive, and cognitive systems. Multi gives you 15 essential vitamins and minerals to strengthen your immune system.
Yes, Plant Protein can be used after light to moderate exercise. If you are engaging in high intensity workouts, we suggest adding plant based carb sources to your post workout shake to improve recovery.
Total 5 star reviews: 203
Total 4 star reviews: 35
Total 3 star reviews: 3
Total 2 star reviews: 0
Total 1 star reviews: 0
99%
would recommend this product
Customer-uploaded media carousel. Press left and right arrows to navigate. Press space or enter to open more details.
Slide 1 selected
Great tasting

This is by far the best tasting plant protein powder. Blends really well with just water. My favorite vegan option so far.

Game changer

I'll be honest, I had my doubts about plant-based protein, but this product proved me wrong. The flavor is fantastic, and it dissolves like a charm. It has quickly become my go-to protein powder. The cocoa flavor is incredibly rich, and when I mix it with almond milk, it becomes even creamier. It's a game-changer for me!

Rei T.

2 years ago

The Fight Against Cancer

I was referred to ATH products by RJ, a friend I know from jiu jitsu. His recent fight with cancer and the affects of chemotherapy treatments caused a huge drop in his weight and he needed a product that would help provide nutrition and rebuild his muscles. One of the products he has been using is the Plant Protein.

Recently my mom was also diagnosed with cancer and has been undergoing chemotherapy treatments. I reached out to RJ who told me about the ATH Plant Protein. I've since been giving my mom daily protein shakes with the Veggies also. Surprisingly, she took to it really well with Milkadamia.

I hear nothing but positive comments from other people I personally know who also use the ATH products. The biggest confirmation of how great your products are was not only from my fellow jiu jitsu friends, but moreover from my mom who currently is limited in what she is able to put in her body. It also provides her peace of mind to know that she is getting quality nutrition at a time when she most needs it.

Ordering and picking up my order worked out well for me and the customer service from beginning to end was top notch. I personally am also excited to try the other products like the Collagen and Shrooms.

Thank you for your quality products and great customer service!

A

ATH

2 years ago

Hey Rei, Stoked getting feedback like this and I'm glad we can help your mom keep fighting the good fight. We created ATH to give peace of mind to our customers so they know they're getting only the highest quality goods. Let us know if you need anything else, we're happy to help.

plant protein

I am a huge fan of the Plant Protein. The ingredients are all organic and best of all, it tastes great. I've tried a bunch of different plant meal replacements that all tasted like dirt. This is honestly the best tasting one I have been able to find without sacrificing the ingredients. Thanks ATH!!!

Not too sweet

Love the taste! It's not as sweet as other plant protein powders I've used.

Not your typical plant protein

Doesn't taste like a typical plant-based drink, rich and creamy. I love it.

Recommended

It's vegan-friendly and doesn't have any artificial sweeteners, flavors, or colors. It's a healthy choice for my fitness goals. The taste and texture are great, no chalkiness or grittiness like other protein powders. I've recommended it to my friends and will keep doing so!

Just the right amount of sweetness

I can't stand most protein powders, they have so much sweetener that they taste fake. NOT this one. It has just the right amount of sweetness and isn't chalky at all!

Michael M.

2 years ago

Product is pretty good, nutritional profile is confusing

The ingredient list is pretty amazing: A mix or organic rice and pea protein supplemented with fruit and maca. Taste wise it is a little rough by itself. It tastes like dust and the hyperfine granularity of the powder makes that worse (It's pretty amazing to poor water over the power and see it remain completely dry), but mixed with a little fat, like a glass of soy milk or even a teaspoon of oil, goes a long way to make it more palatable. Others have pointed out it could use more cocoa to make it a little easier to down. Overall, I don't look forward to drinking this every day, but you'll get used to it enough that you'll appreciate it's all natural ingredients and impressively low-dose of carbs for a plant-based protein powder.

That said, I have some issues with the nutritional facts. The nutritional profile on the product page is different than the one on the product I received. The serving size on the website is a 25g scoop with only 2 carbs and 16g of protein. The package I received has nutritional info for a 20g scoop (20% less volume), but has over twice the carbs at 5.4 and one less gram of protein. What's more, I tried using the scoop provided in the package to weight a few level scoopfuls with a kitchen scale and they all registered as at least 28g. These are fair small concerns, and I'll still be ordering more once my current order runs low, but the inconsistency makes me less confident about the macros, thought they are admittedly small differences.

MY LIFE HAS BEEN CHANGED!!!

This is not chalky in the slightest, it is so easy to digest, and isn't overly sweet!!!
Reviews Loaded
Reviews Added
---
Other Plant Based Products
ADD A
1-PACK ($49.95 EACH) / COCOA