POST
The gold standard of muscle recovery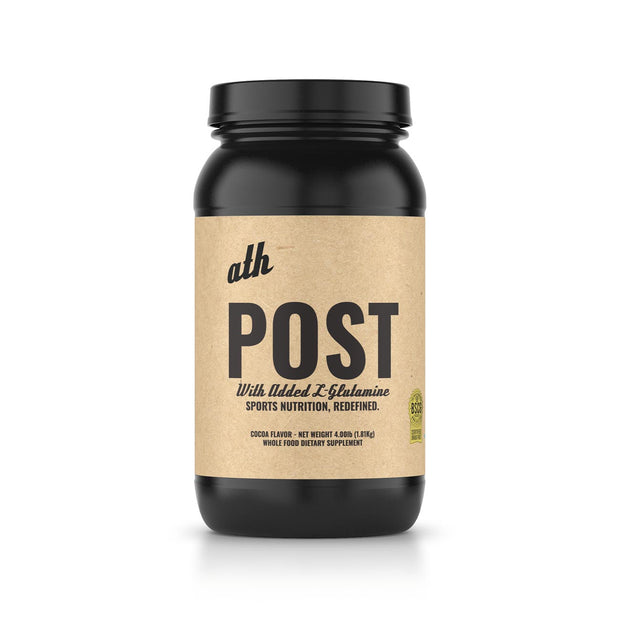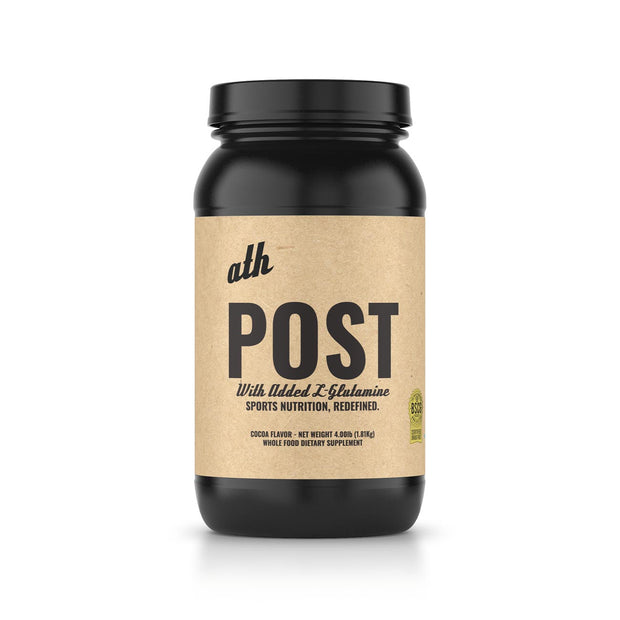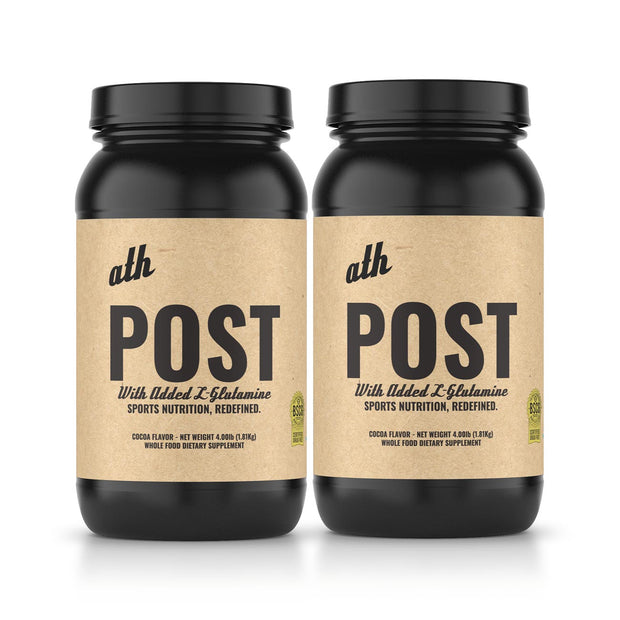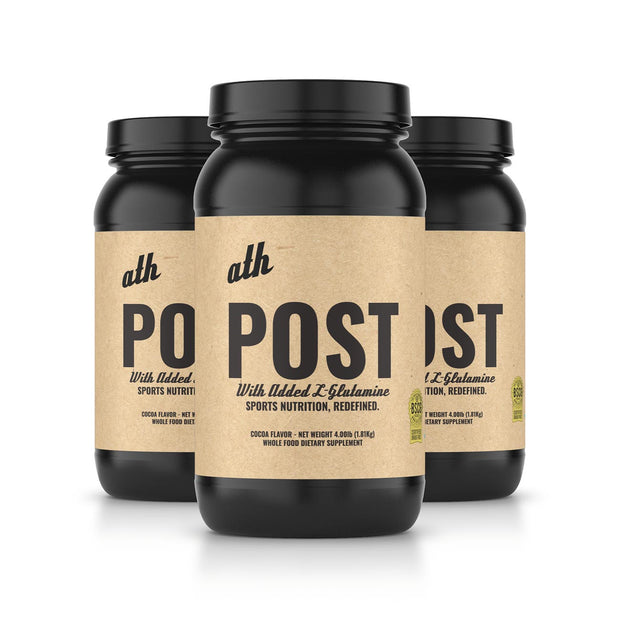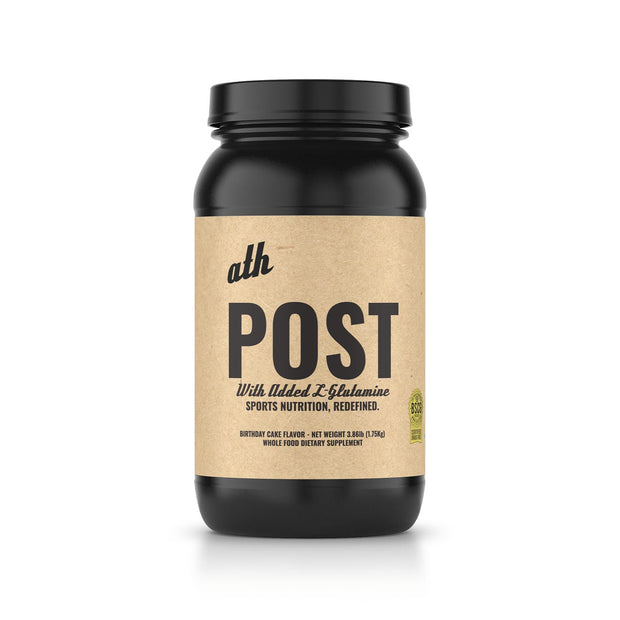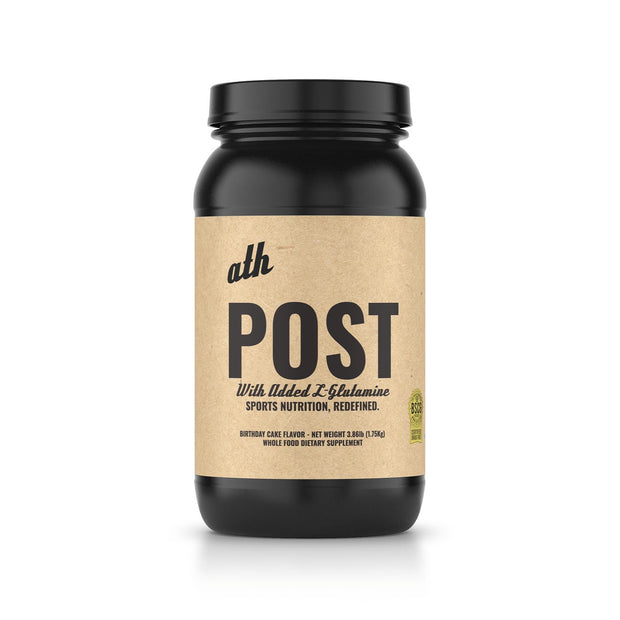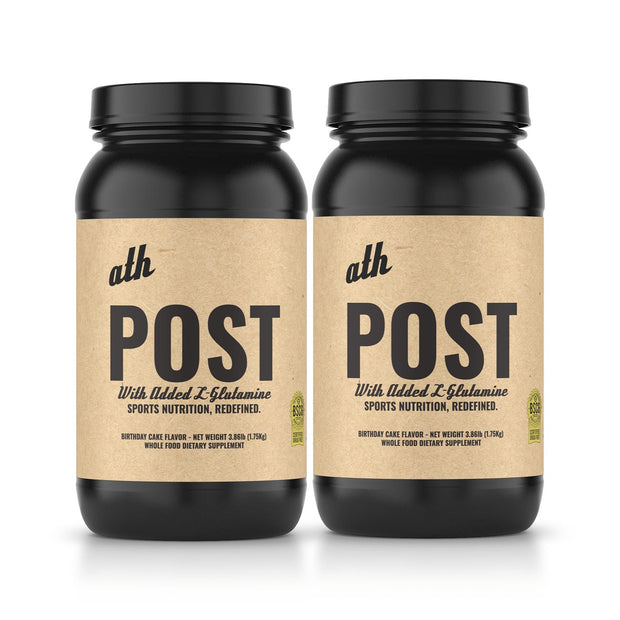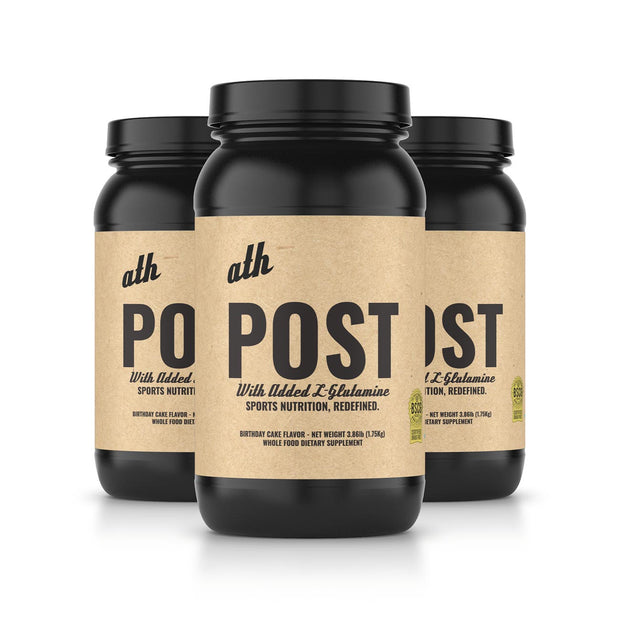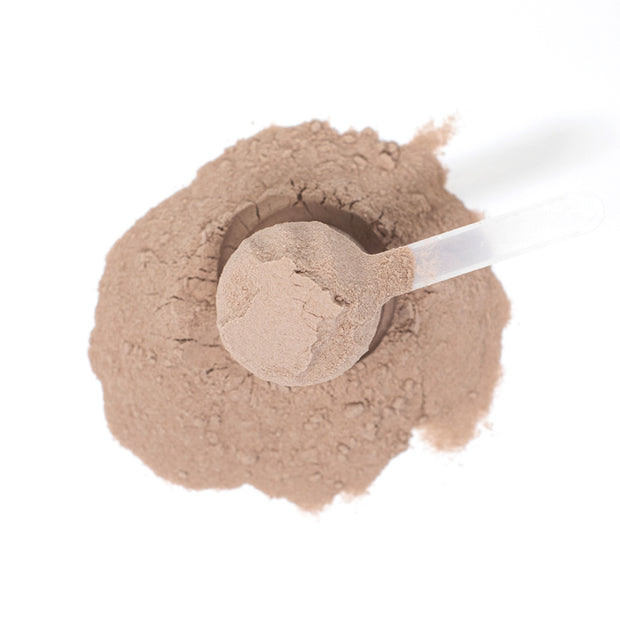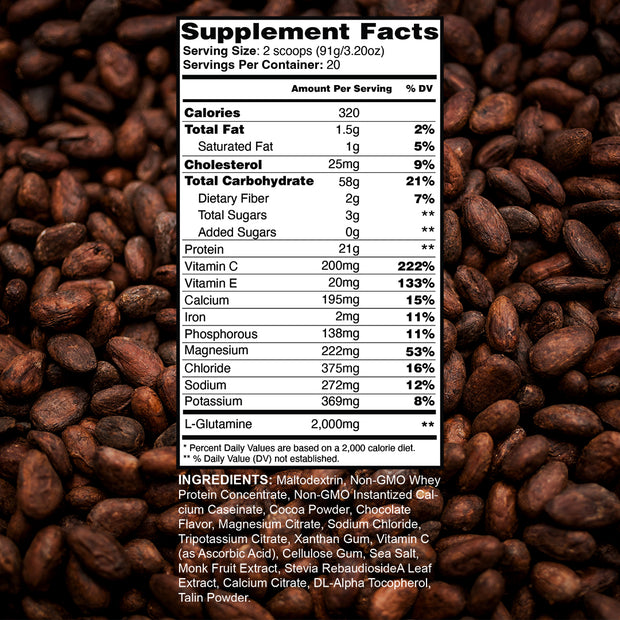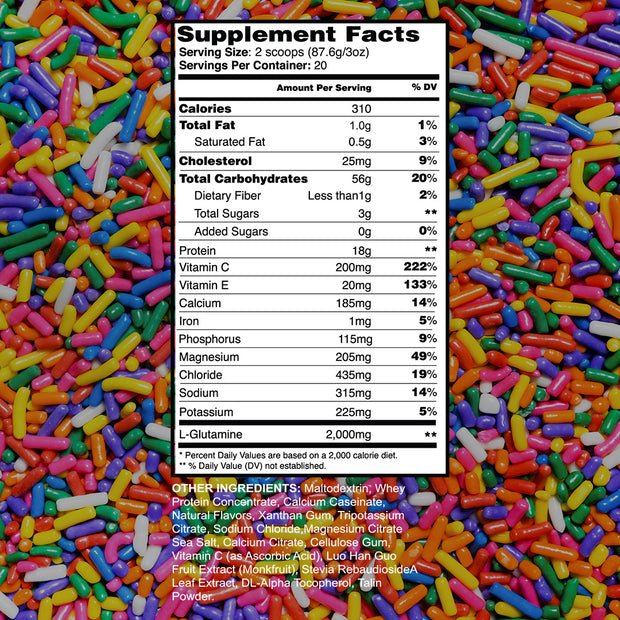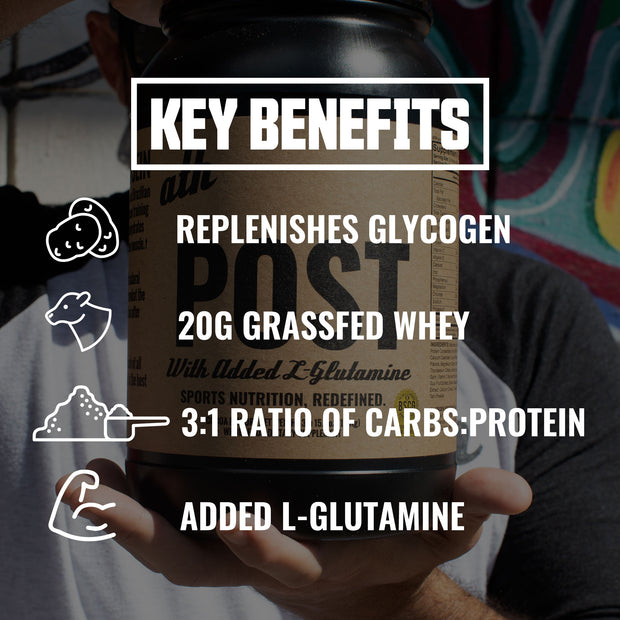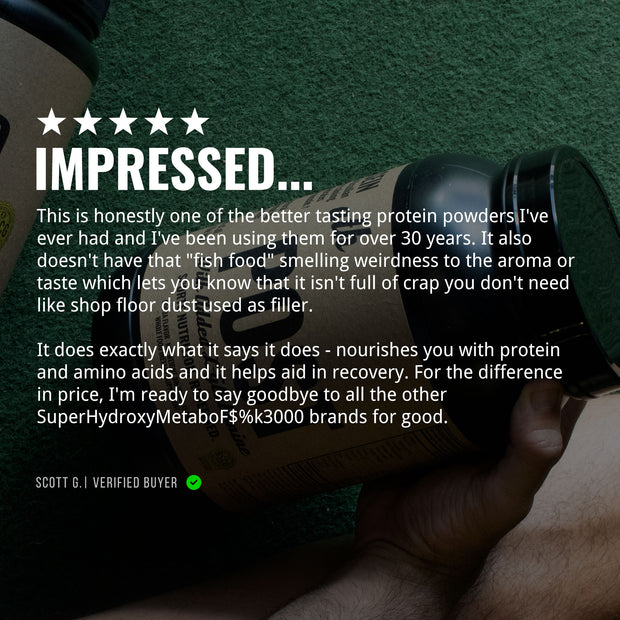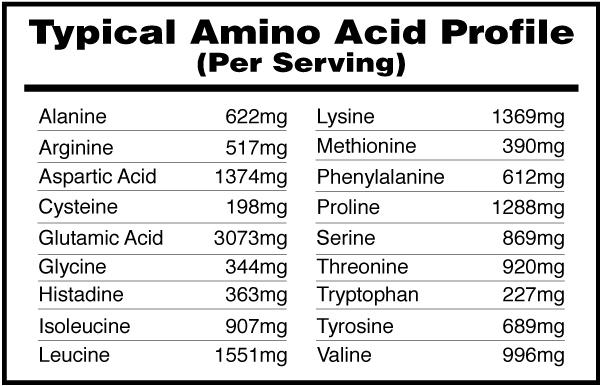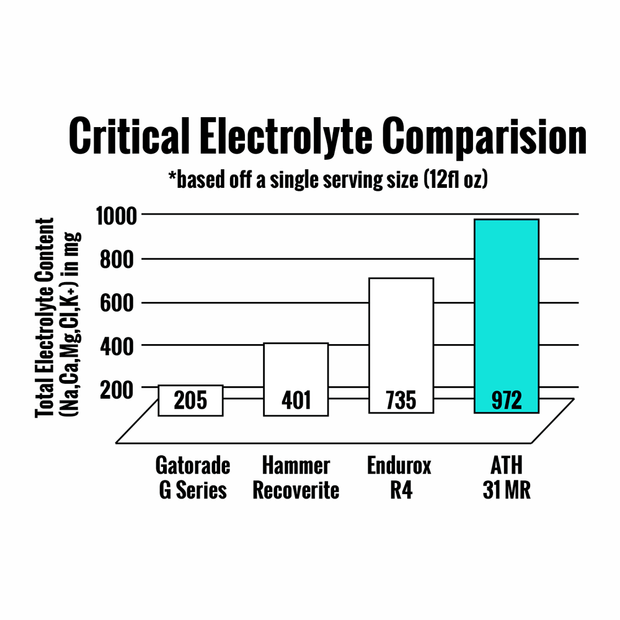 ★★★★★
Talk about the best tasting post training drink on the market. I train hard 5 days a week. Post keeps my body going even when It's pretty beat up. Thanks for making top quality products for people that want the best out of each training session. Colby S.
★★★★★
Post has changed the game of recovery shakes! No more heavy, ice cream type recovery shakes that leaves you on the couch for the rest of the day. Post has the perfect blend of optimal post endurance workout ingredients without the classic thick, over the top sweet, brick in the stomach feelings you get with traditional recovery shakes. Glad I made the change!
Kyle L.
WHAT'S INSIDE OUR POST
MALTODEXTRIN
Maltodextrin is a high quality, high glycemic carbohydrate source crucial to post workout recovery.
Consuming high glycemic carbohydrates post workout, releases the increase of insulin, which then sends amino acids and sugars into muscle cells to reduce muscle breakdown and aid in muscle recovery.
GRASS FED PROTEIN
Free of growth hormones, grass-fed whey and casein protein provide high quality nutrients and a dense amino acid profile to support muscles during recovery.
AMINO ACIDS
A well balanced amino acid profile supports muscle recovery by reducing muscle soreness, decreasing muscle fatigue, and increasing muscle growth.
L- GLUTAMINE
The natural version of Glutamine, L-Glutamine improves recovery by reducing muscle soreness, boosts immune functions, and assists in healing and muscle cell repair.
DRASTICALLY CUT RECOVERY AND REFUEL YOUR MUSCLES WITH PROTEIN AND CARBOHYDRATES
POST supports muscle recovery after intense training sessions.
A 3:1 ratio of carbohydrates to protein rebuilds muscle tissue and refuels muscle glycogen.
20g of grass fed protein free of growth hormones, rBGH, and rBST.
Added carbohydrates refuel muscles and shorten the recovery process.
Each batch of BSCG Certified Drug Free products are tested and free of prohibited substances.
FAQ
POST improves muscle recovery, rebuilds muscle tissue, and refuels muscle glycogen.
Mix 1 serving of POST with ice cold water immediately after high intensity training.
We recommend stacking POST with our PRE, Creatine, and Recovery Gummies. PRE gives you clean, sustained energy to power through your workouts. Creatine regenerates ATP levels and increases muscle energy. Recovery Gummies reduce inflammation, promote restful sleep, and improve recovery after intense training sessions.
BUILD is our low carbohydrate, high protein shake designed to be used after lift or as a meal replacement. POST is our recovery shake designed for high intensity exercise and has a 3:1 ratio of carbohydrates to protein.
In order to gain muscle, we recommend using a scoop of BUILD along with POST after heavy lifting sessions.
We recommend using our BUILD or Plant Protein as meal replacement. POST is designed as a post workout muscle recovery shake.
Post workout, you need carbohydrates to drive nutrients to your muscles and restore muscle glycogen. This is especially important if you are training more than once a day.
Yes! Our POST is BSCG certified and tested for banned substances.

The BSCG Certified Drug Free® program provides assurance that dietary supplements, natural products, cosmetics, medical devices, or other products are free of banned substances and other drug contaminants that can lead to health concerns or positive drug tests. As part of the program, finished product batches are tested for drugs on the WADA Prohibited List and other banned substance lists in sport as well as prescription, over-the-counter, and illicit drugs not banned in sport.

The BSCG Certified Drug Free® program offers drug testing security to athletes and professionals across the spectrum of WADA, NFL, MLB, NHL, NBA, WNBA, PGA, LPGA, MLS, CFL, ATP, WTA, FIFA, FINA, AFL, NRL, NASCAR, UFC, CrossFit, NCAA, military, first responder, and other workplace drug testing programs.
Total 5 star reviews: 260
Total 4 star reviews: 10
Total 3 star reviews: 0
Total 2 star reviews: 0
Total 1 star reviews: 0
100%
would recommend these products
Customer-uploaded media carousel. Press left and right arrows to navigate. Press space or enter to open more details.
Slide 1 selected
Good

Tastes good, isn't super powdery to the point where you see it floating in the air after opening it.

R

8 months ago

BEST FOR AFTER INTENSE CARDIO!!!!

I have been LOVING ATH products for many years now!!!

Always have POST after my intense cardio workouts or run!!!!

WEATHER OR NOT.

(Don't let a little snow stop you….)

Great taste!

Easy to mix

Corey H.

4 years ago

5 Stars

Soreness is significantly less after taking this and taste is very good too.

A

ATH

4 years ago

Stoked Corey! Appreciate the review and glad you like it!

Training

I push myself to the limits during training and I need a post recovery shake that I can trust. 31 Muscle Recovery has the nutrients your muscles need for recovery and growth, all made from top quality organic ingredients. Tastes AMAZING as well. ATH is the hardest working sports nutrition company out there, and that hard work is paying off. Thank you Stu and the ATH crew. I'm seeing results and I'm forever a fan.

Guillermo B.

Verified Buyer

1 year ago

Awesome Post workout drink

Mixes well with water, tastes good and not packed with strange chemicals and sugars to make it taste like a dessert just so you can drink it. I highly recommend POST to anyone serious about what goes into his/her body. If you train hard you deserve to fuel right. If that is you, ATH has the product for you. Great product and great company.

The best

Always the best quality ingredients! Never bloat, always effective! Using this brand for 7 years and counting!

A

ATH

3 months ago

Right on Dominic! Appreciate the business big time. Feel free to reach out directly if you need anything. 🙏🏽🤘🏽🫡

Scott G.

1 year ago

Impressed

This is honestly one of the better tasting protein powders I've ever had and I've been using them for over 30 years. It also doesn't have that "fish food" smelling weirdness to the aroma or taste which lets you know that it isn't full of crap you don't need like shop floor dust used as filler. It does exactly what it says it does - nourishes you with protein and amino acids and it helps aid in recovery. For the difference in price, I'm ready to say goodbye to all the other SuperHydroxyMetaboF$%k3000 brands for good.

DS

6 months ago

CLEAN Ingredients. This protein should be the standard.

I have been searching for grass fed whey protein on my journey for cleaner supplements. Honesty ATH May be my forever protein. I hope they never change their ingredients and keep their standard strong! Even with taking three scoops of POST I do not feel bloated and it digests amazing. Highly recommend!

Marcus C.

2 years ago

These Shakes Are Amazing!

There was a reason I chose Ath Organics. I saw the ingredients, and I loved what I saw, so I gave it a chance. The shakes are simply amazing. I only tried POST so far, and it's not only delicious, but effective! I'm training for a marathon, and I'm going to need this shake because it has everything I need. Just enough protein, and the right amount of carbs. Cocoa tastes amazing. Don't take my word for it though... if you're reading this, go and give these guys a try! I'm telling you guys, you'll love the shakes!

A

ATH

2 years ago

The kind of feedback we love! Thanks Marcus.

Hiking no match

Went on a grueling hike that kicked my ass!!! 31 put my shit back together! Solid product stu!!! Thanks! So long as your product is around I will support 100%! Only supplement I'm dedicated to! Aloha
Reviews Loaded
Reviews Added
---
ADD A
1-PACK ($59.95 EACH) / COCOA