BUILD
The cleanest grassfed whey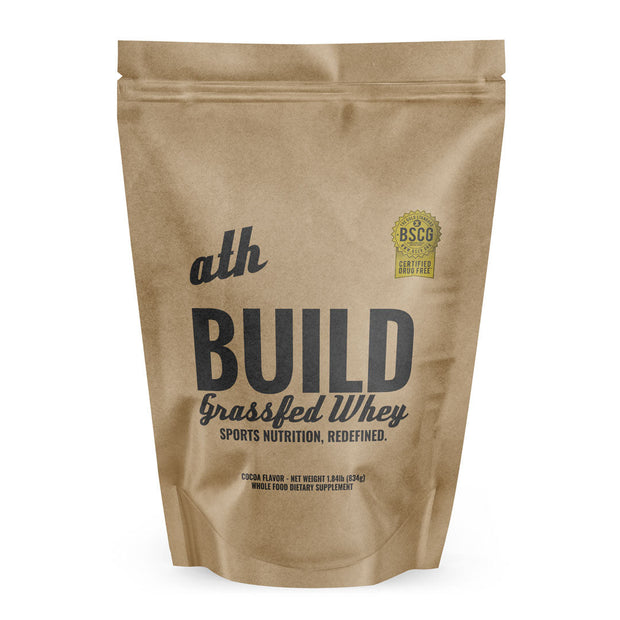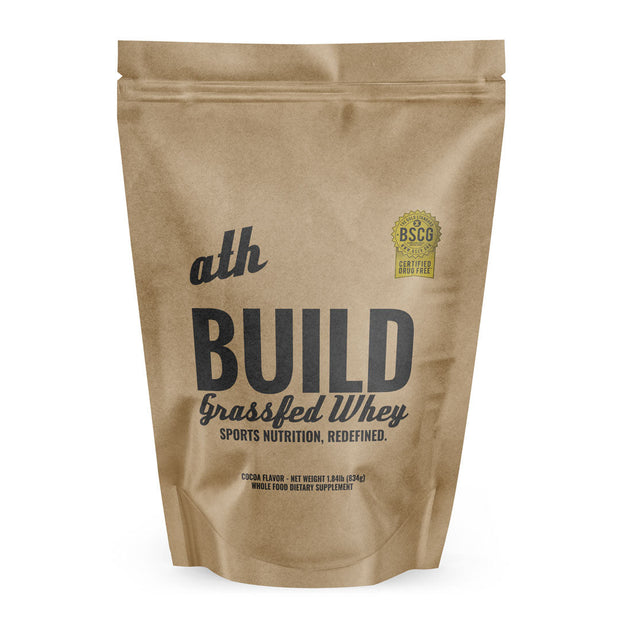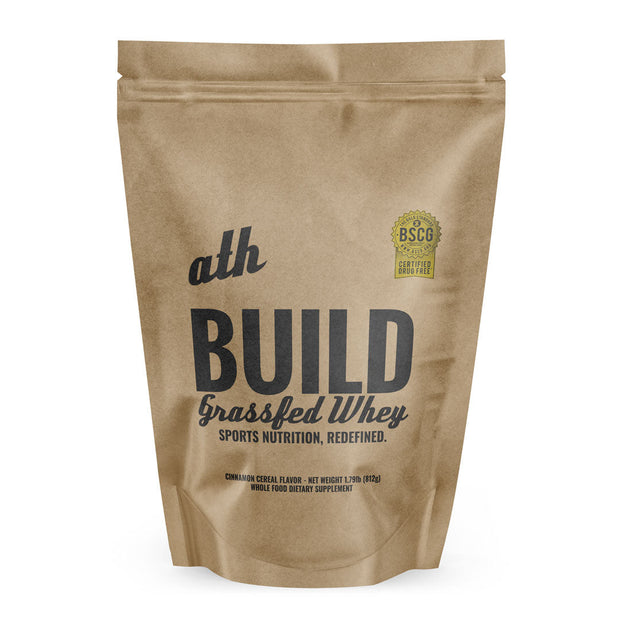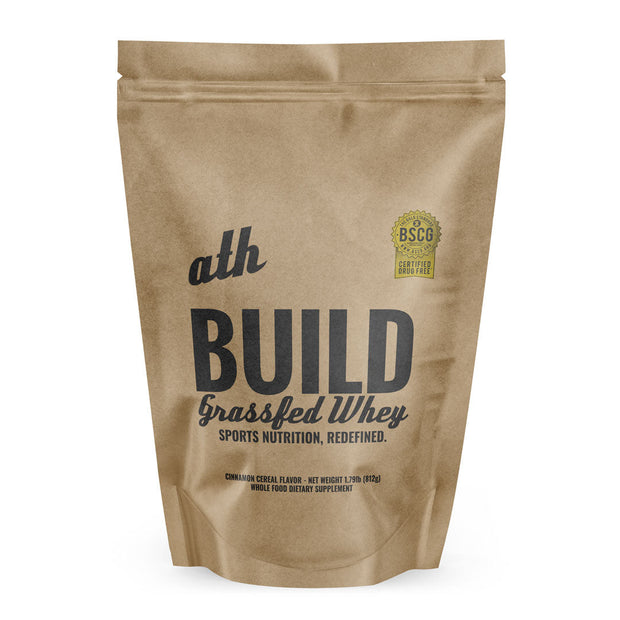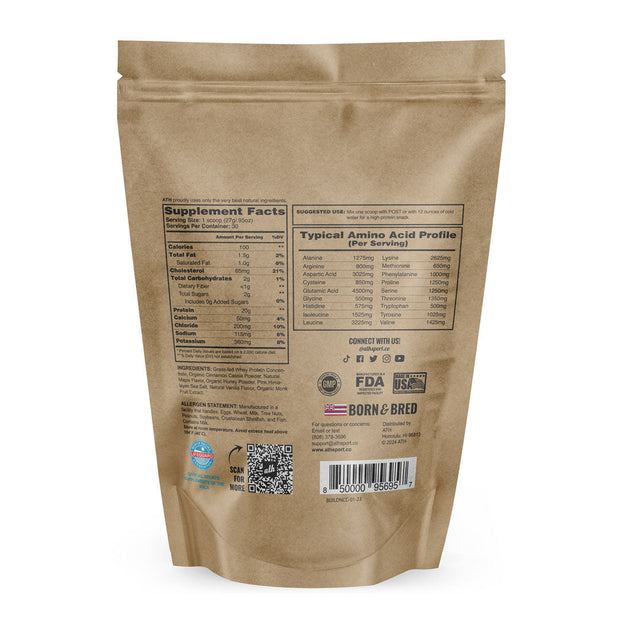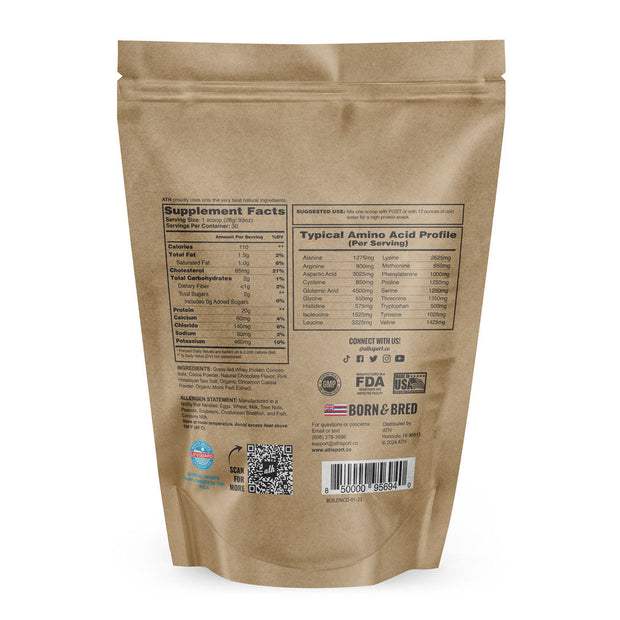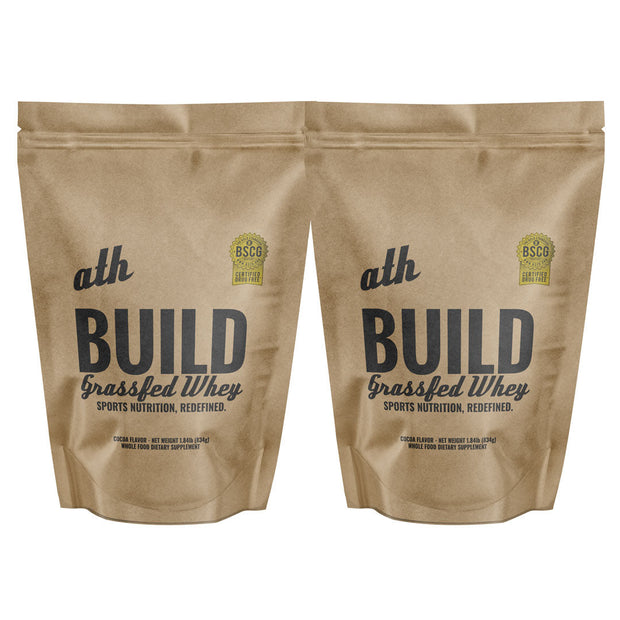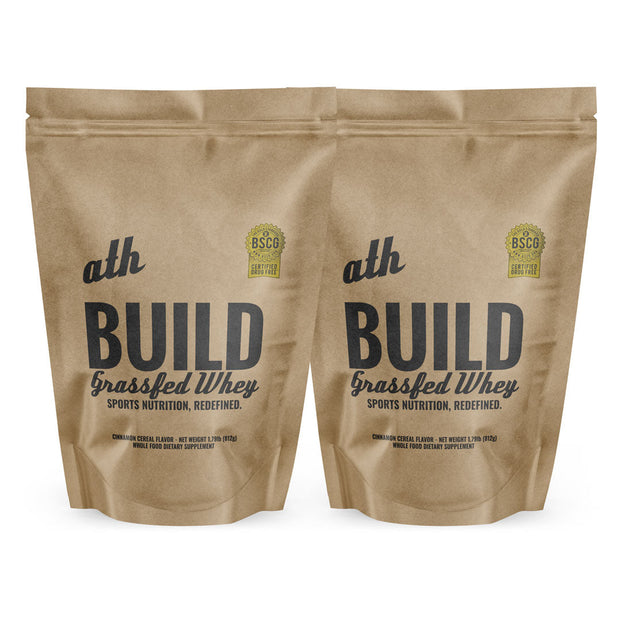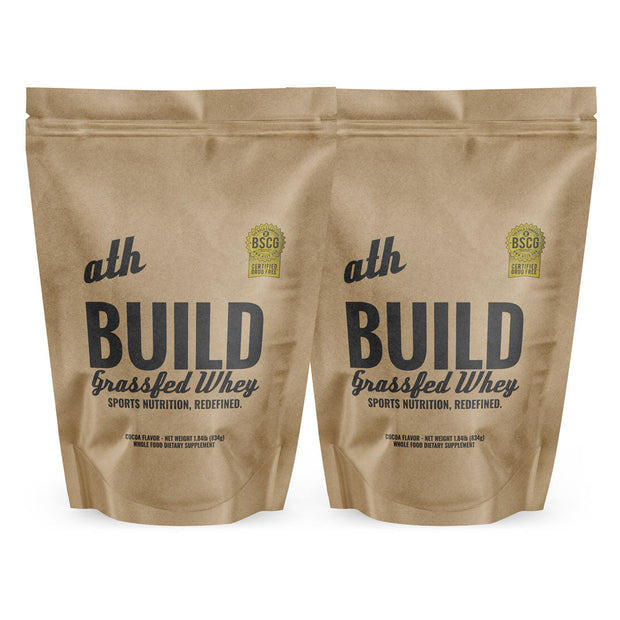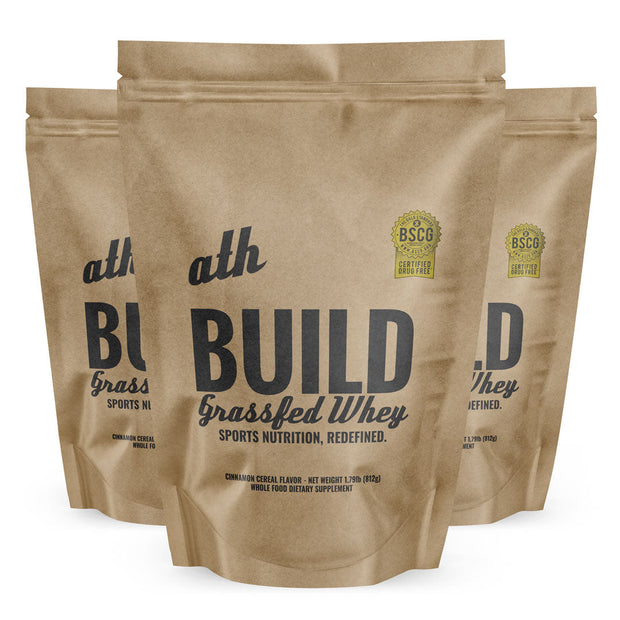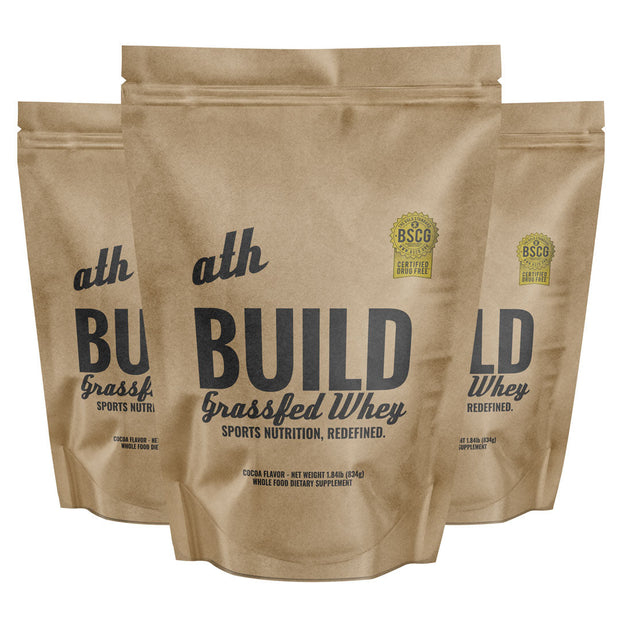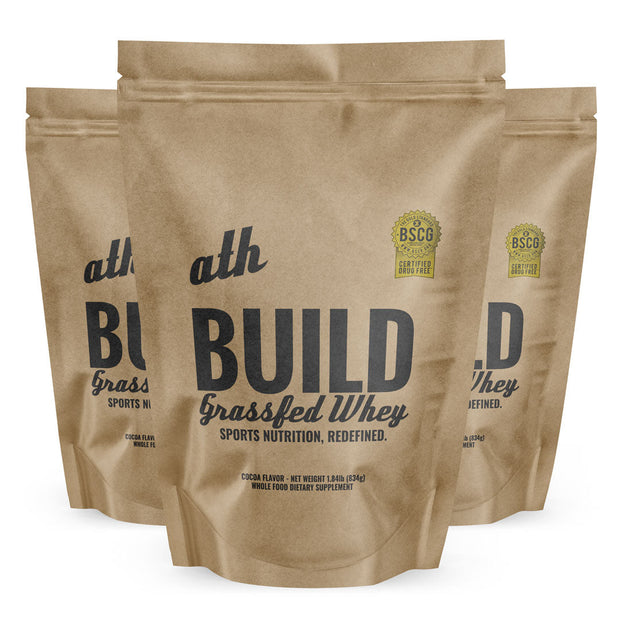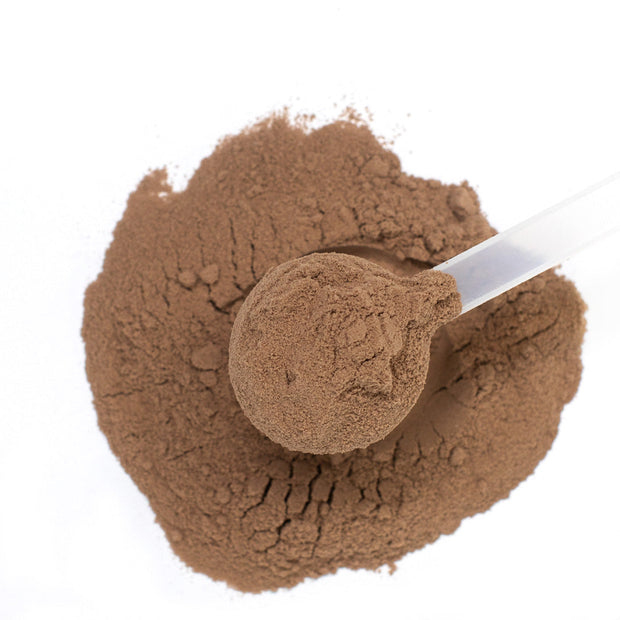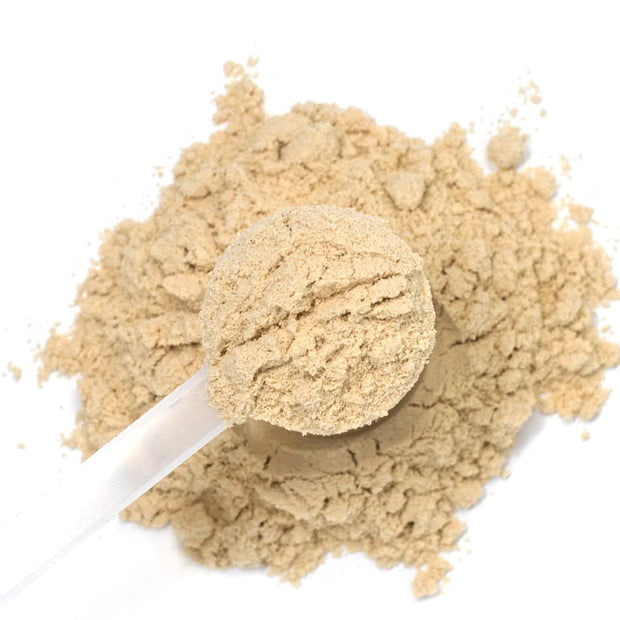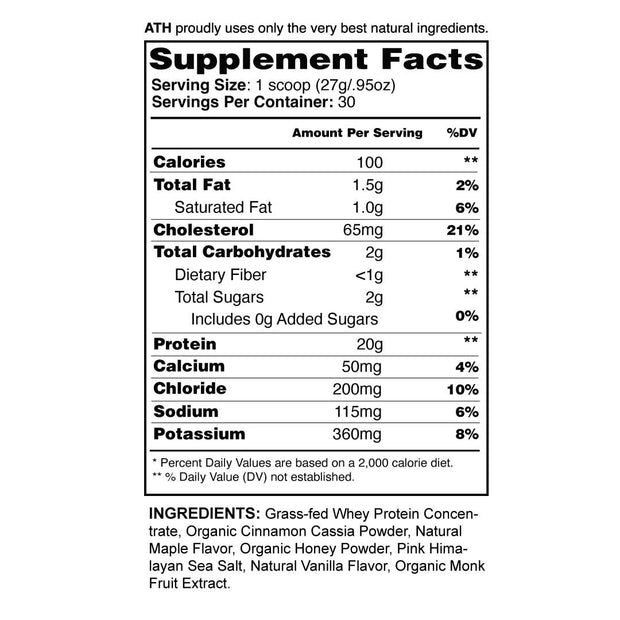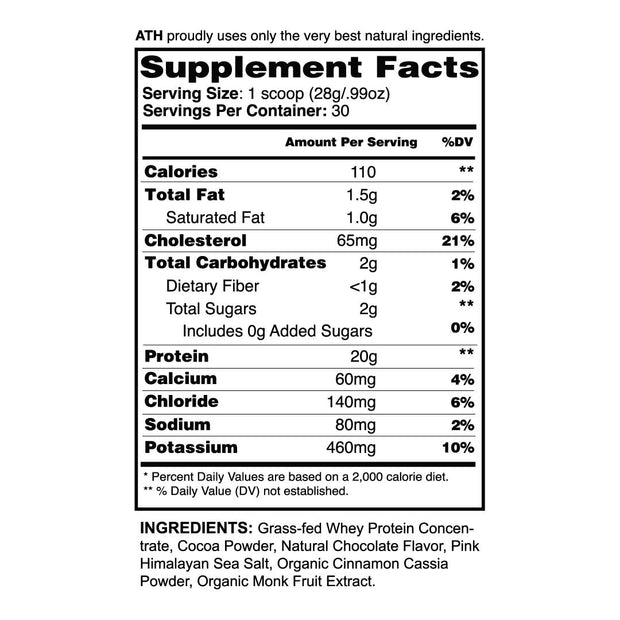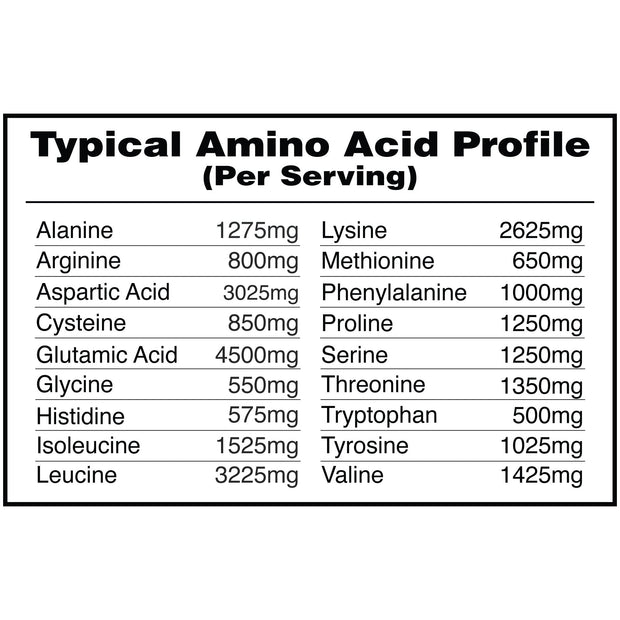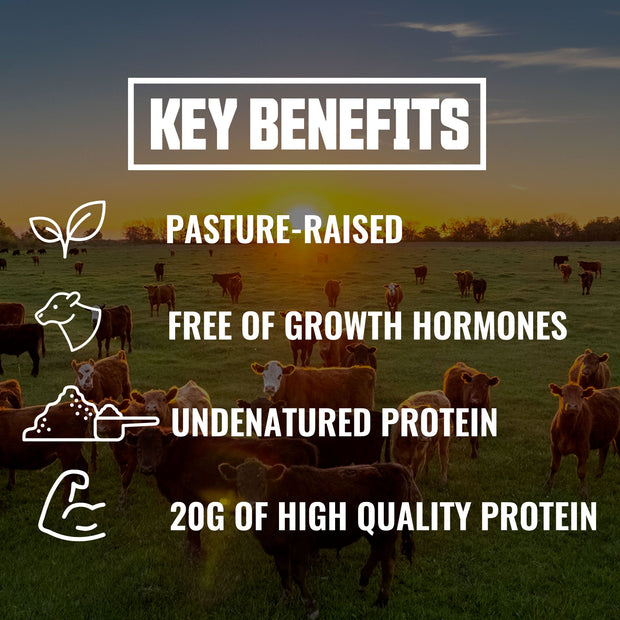 ★★★★★
As usual ATH delivers another high quality product with this BUILD protein. Provided and sourced from quality, no BS ingredients. Grass fed whey, no artificial sweeteners like sucralose or aspartame, no weird gums and tastes awesome. Sometimes I drink this just as a snack, as well as before or after training. Definitely a must have for your everyday supps. John S.
★★★★★
Been a long time fan of build but was very hesitant to try a protein that may or may not be cinnamon toast crunch-esque. I should not have been so stubborn because it became my favorite flavor instantly. Tastes like you just had the best breakfast cereal around.
ALEC
EVERYTHING YOU NEED,
NOTHING YOU DON'T
NEW ZEALAND GRASS-FED PROTEIN
New Zealand's grass-fed cows produce some of the world's best quality milk thanks to their lush green grass and year-round temperate climate.
Protein from pasture-fed cows have a greater nutritional value and higher levels of omega-3 fatty acids, CLA (a beneficial fatty acid called conjugated linoleic acid), and vitamins A, D, and E compared to conventional protein powders.
ORGANIC MONK FRUIT
Lightly sweetened with 100% Organic Monk Fruit. Unlike store-bought Organic Monk Fruit, our monk fruit contains zero Erythritol and zero Stevia.
★★★★★
I've tried many protein powders throughout the years and I gotta say this one beats them all. It's delicious and the ingredients are perfect . I can't think of anything else that tops this one. Highly recommend it
J.R.
RAW PROTEIN, NONE OF THE BS
Our New Zealand cows spend on average 97% of their non-milking time outside on lush green pastures.
Undenatured protein from cold processed whey rich in Omega 3, CLA and beta-carotene.
Zero seed oils & additives and completely free of artificial sweeteners, food dyes, gluten, and preservatives.
Each batch of BSCG Certified Drug Free products are tested and free of prohibited substances.
FAQ
No, our BUILD does not contain any instantized sunflower lecithin. We believe in providing you with the hiqhest quality raw ingredients and as such recommend using a whisking ball or blender to help mix the powder.
Mix one serving of BUILD with ice cold water or milk as a high protein snack, meal replacement, or post workout shake.
New Zealand is one of the few places in the world where cows can graze on grass year-round and have strict requirements for grass fed claims. The cows from the small family farms that we source our grass fed whey from spend on average 97% of their non-milking time outside on pasture.
Our New Zealand grassfed is rich in beta-carotene, a precursor for Vitamin A (which means it's able to be converted to the active form of Vitamin A). Beta-carotene is found in substantial amounts in grass so milk from pasture-fed cows have a higher concentration of this nutrient.
Absolutely, with zero added sugar and high protein, BUILD is a great choice for a meal replacement or high protein snack. Add complex carbohydrates like oats or a fat source like peanut butter for added carbohydrates.
Grass-fed milk has higher concentrations of fat-soluble vitamins particularly Vitamin A and E than milk from grain-fed cows. Grass-fed milk also contains higher levels of Glutathione (GSH), Cysteine and Phytochemicals, which are recognized for their anti-aging effects.
For our cocoa flavor we use cocoa powder, organic cinnamon, natural chococolate flavor (extract from real chocolate). For our cinnamon cereal flavor we use organic cinnamon, natural maple flavor (extract from real maple), organic honey, natural vanilla flavor (extract from real vanilla).
No. Our whey does not contain nor has it been manufactured at any stage with bleaching agents such as hydrogen peroxide or benzoyl peroxide.
Yes! Our BUILD is BSCG certified and tested for banned substances.

The BSCG Certified Drug Free® program provides assurance that dietary supplements, natural products, cosmetics, medical devices, or other products are free of banned substances and other drug contaminants that can lead to health concerns or positive drug tests. As part of the program, finished product batches are tested for drugs on the WADA Prohibited List and other banned substance lists in sport as well as prescription, over-the-counter, and illicit drugs not banned in sport.

The BSCG Certified Drug Free® program offers drug testing security to athletes and professionals across the spectrum of WADA, NFL, MLB, NHL, NBA, WNBA, PGA, LPGA, MLS, CFL, ATP, WTA, FIFA, FINA, AFL, NRL, NASCAR, UFC, CrossFit, NCAA, military, first responder, and other workplace drug testing programs.
Yes, our grass-fed milk is pasteurized for 15 seconds at a temperature of 161 degrees fahrenheit and then immediately cooled. These are the minimum requirements that are set by the USDA.
Yes! Our whey is from grass-fed and pasture-raised New Zealand dairy cows.
New Zealand is known for their strict regulation of grass-fed claims.
Here is the USDA/AMS definition of grass-fed:
Grass (Forage) Fed – Grass and forage shall be the feed source consumed for the lifetime of the ruminant animal, with the exception of milk consumed prior to weaning. The diet shall be derived solely from forage consisting of grass (annual and perennial), forbs (e.g., legumes, Brassica), browse, or cereal grain crops in the vegetative (pre-grain) state. Animals cannot be fed grain or grain byproducts and must have continuous access to pasture during the growing season. Hay, haylage, baleage, silage, crop residue without grain, and other roughage sources may also be included as acceptable feed sources. Routine mineral and vitamin supplementation may also be included in the feeding regimen. If incidental supplementation occurs due to inadvertent exposure to non-forage feedstuffs or to ensure the animal's well being at all times during adverse environmental or physical conditions, the producer must fully document (e.g., receipts, ingredients, and tear tags) the supplementation that occurs including the amount, the frequency, and the supplements provided. Grass (Forage) Fed Marketing Claim Standard (October 16, 2007, Federal Register Notice (72 FR 58631))
Total 5 star reviews: 267
Total 4 star reviews: 17
Total 3 star reviews: 1
Total 2 star reviews: 0
Total 1 star reviews: 0
100%
would recommend these products
Customer-uploaded media carousel. Press left and right arrows to navigate. Press space or enter to open more details.
Slide 1 selected
Suzanne K.

Verified Buyer

1 year ago

build cocoa protein is the best!!

Have NEVER found a protein powder I really liked until this one. Great flavor!

Reviewing

Build: Orange Dream

Great taste and it doesn't make you farty

The orange dream build has the great taste that I've come to expect from ATH supplements. Everything I've tried that these guys make tastes good. It digests well also and doesn't have you gassy all day. The orange dream goes great blended with a banana and ice. And even plays nicely blended with the birthday cake flavored Post and the chocolate flavored post as well.

Tastes great and it's clean

Tastes great and it's clean

Amazing!

It's healthy and tastes really good. I've also been able to gain muscle and weight at a rate I'm happy with.

No stomach bloat

Great taste and no stomach bloat. Amazing 🤩

Christine

1 year ago

Perfect with oats!

OMG. Cinnamon Cereal is perfect with unsweetened steel-cut oats and a dollop of peanut butter. Mixes very well, not chalky or grainy. I can totally tell a difference with this high-quality grass-fed protein powder. It's more "finely milled." I'm stoked to support a local business and it's very convenient to pick up my orders. Thank you!

Amazing quality

Hands down the best whey protein I've ever tried. It doesn't have any artificial taste and I don't feel bloated with it.

Clean Ingredients

This protein is the cleanest I have found and the taste is great. I'm sold.

Use it in my baking

This protein powder is really good for baking because it doesn't have any weird stevia taste
Reviews Loaded
Reviews Added
---
ADD A
1-PACK ($49.95 EACH) / COCOA