PRE
Natural pre workout for clean energy & focus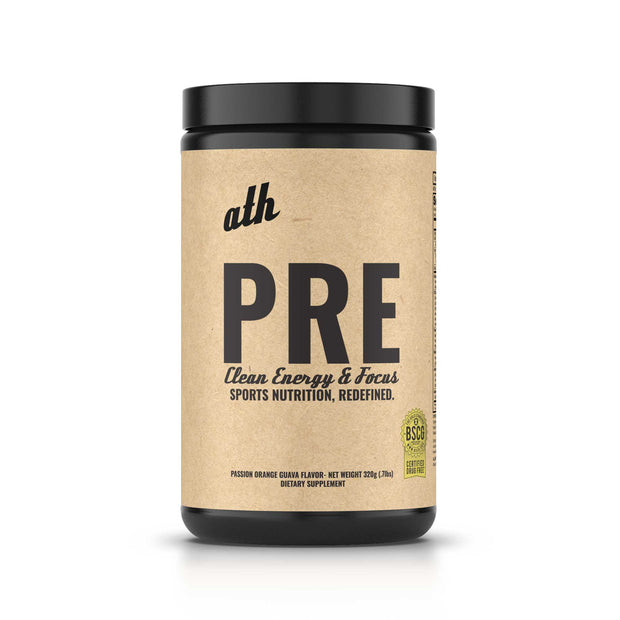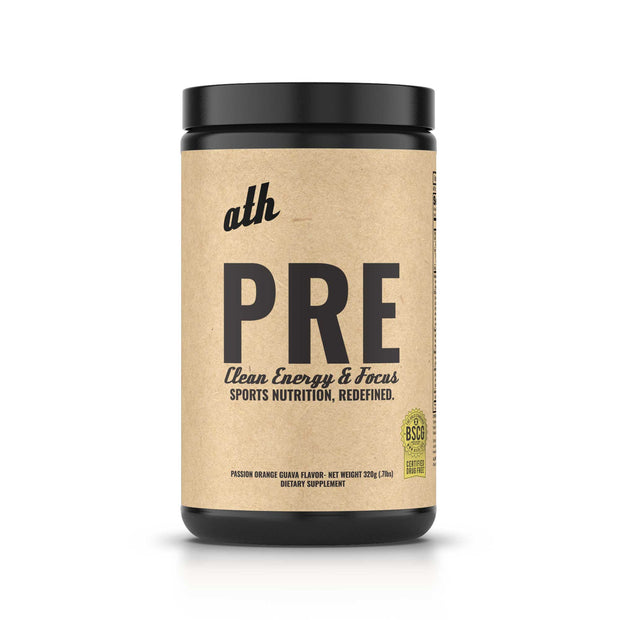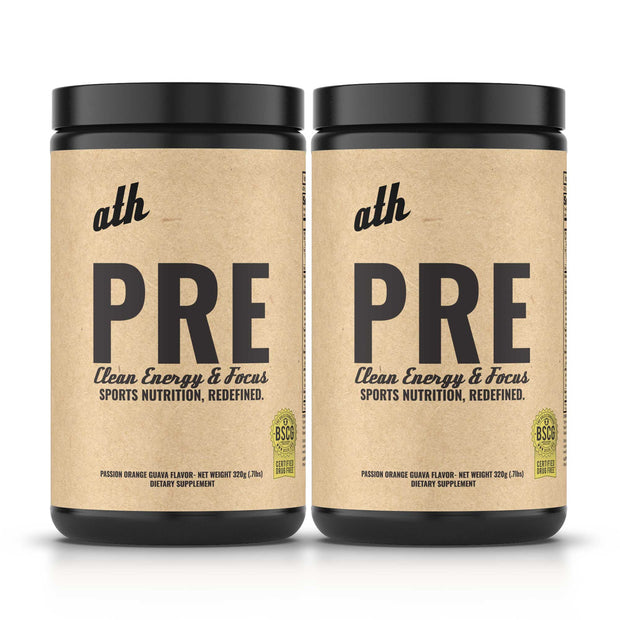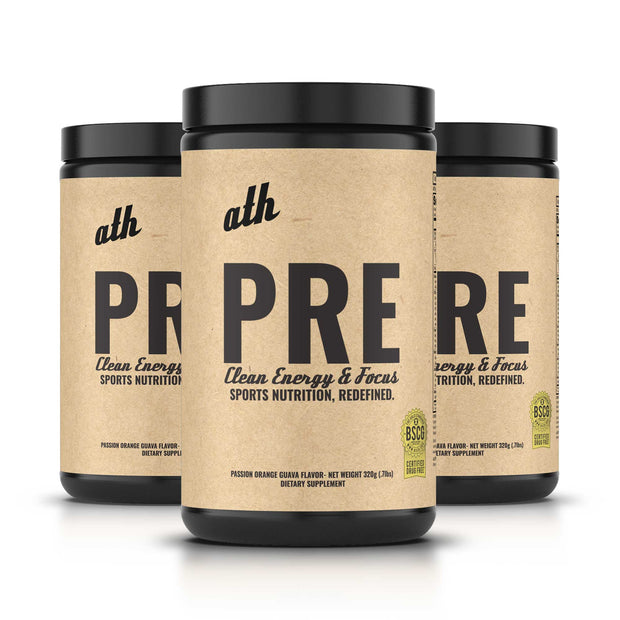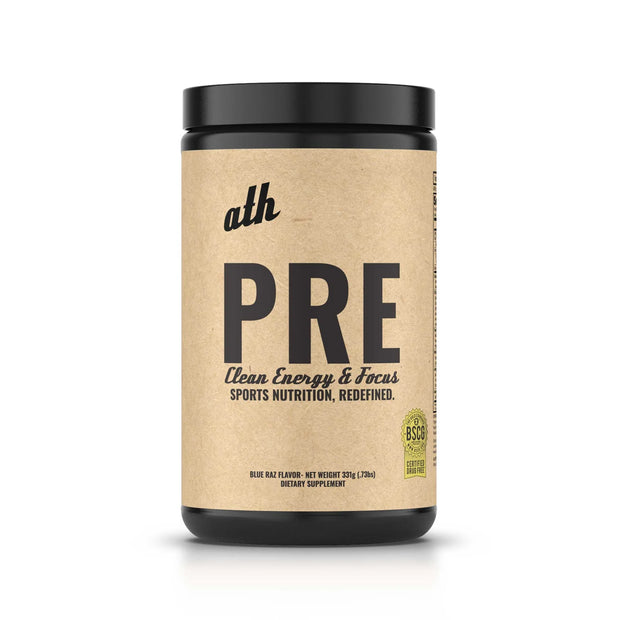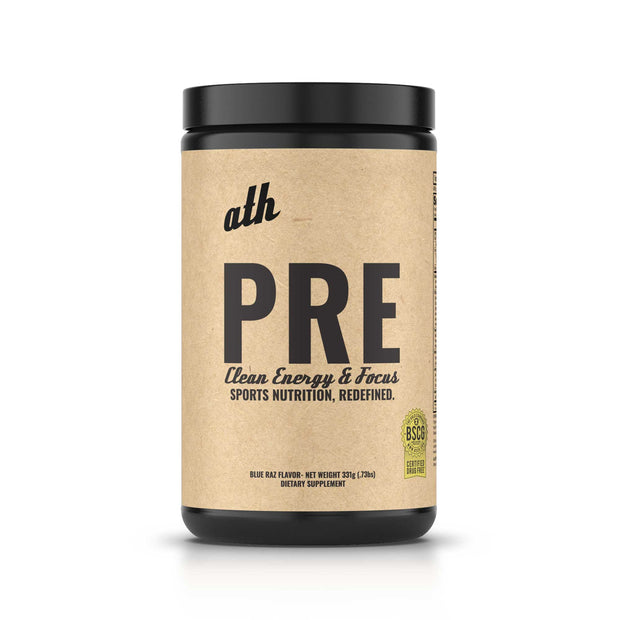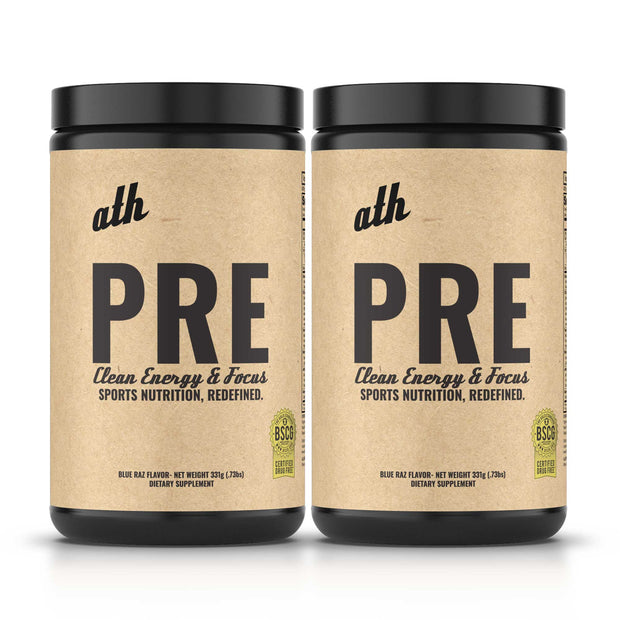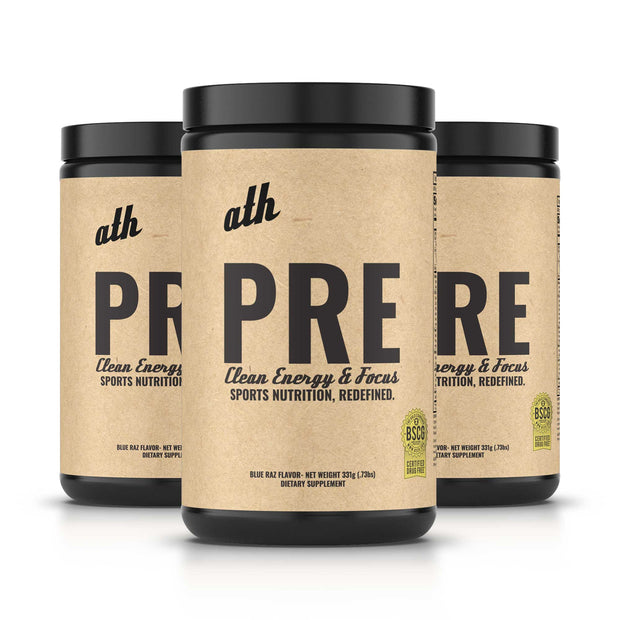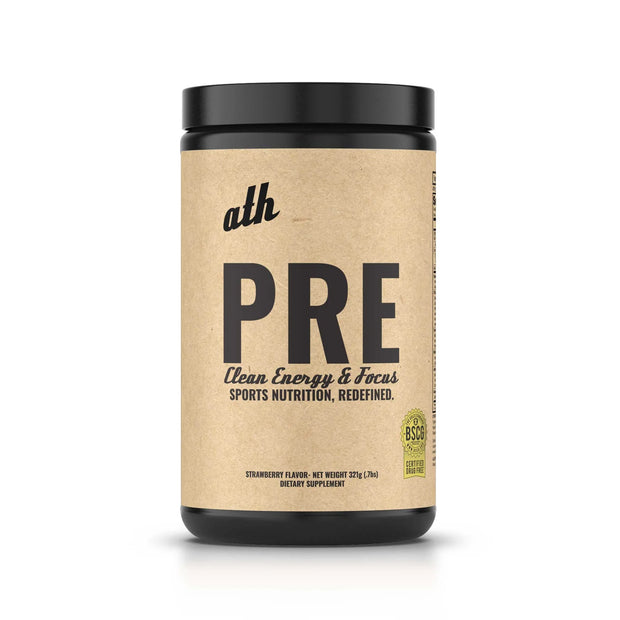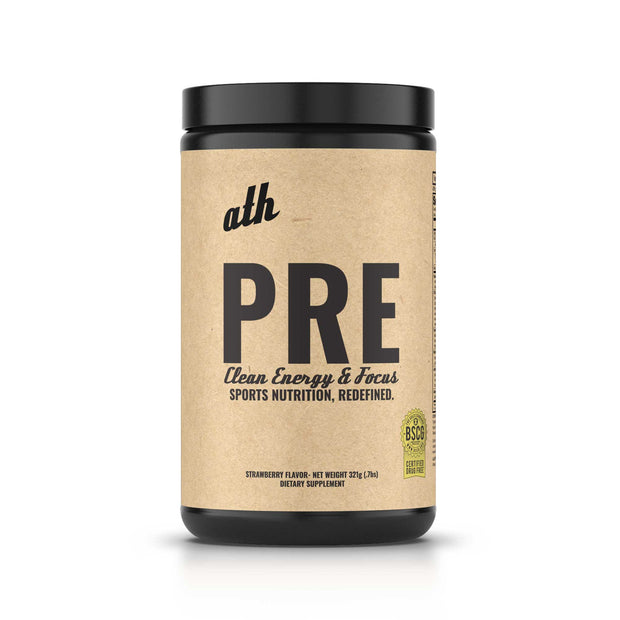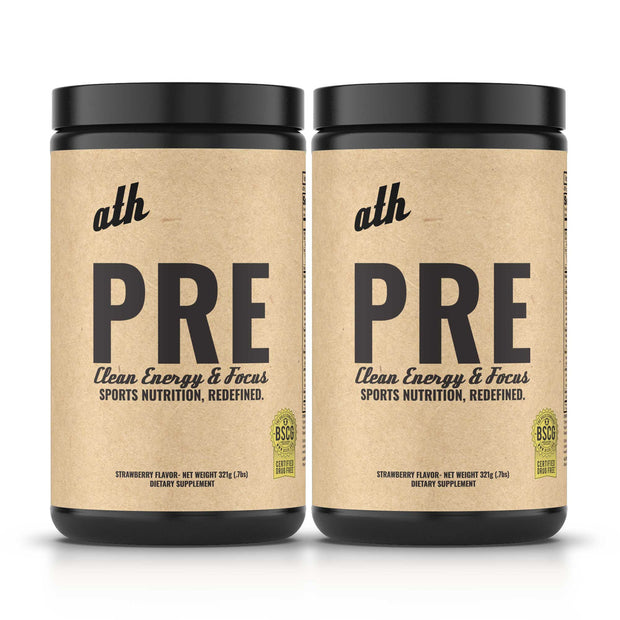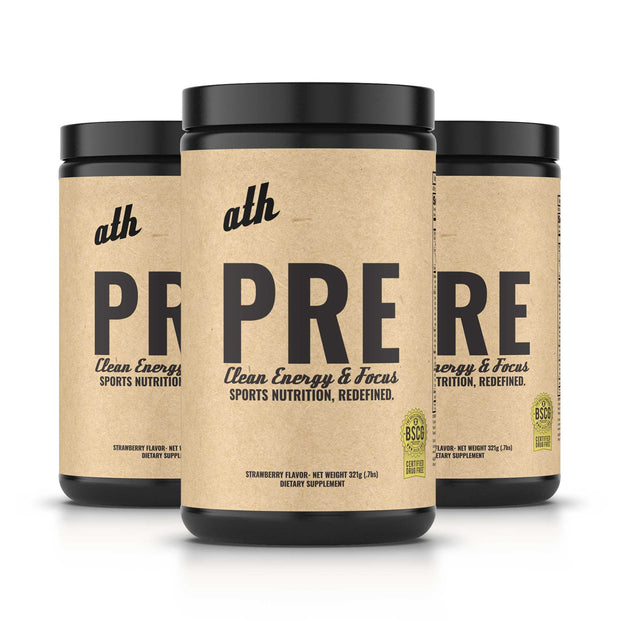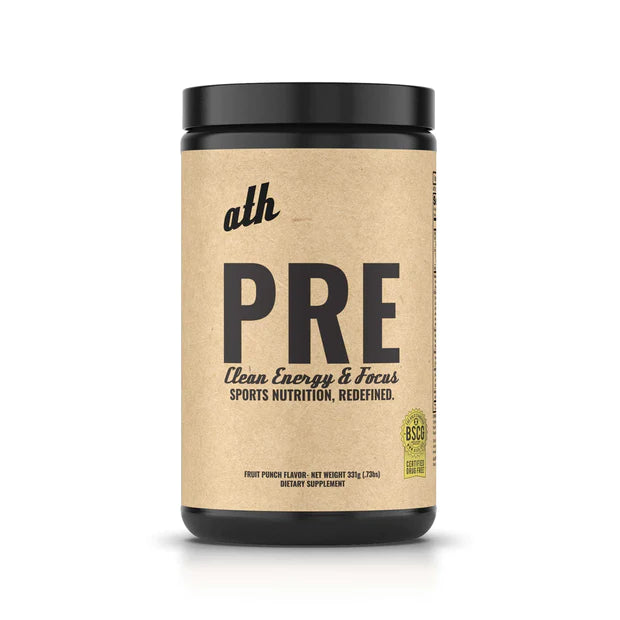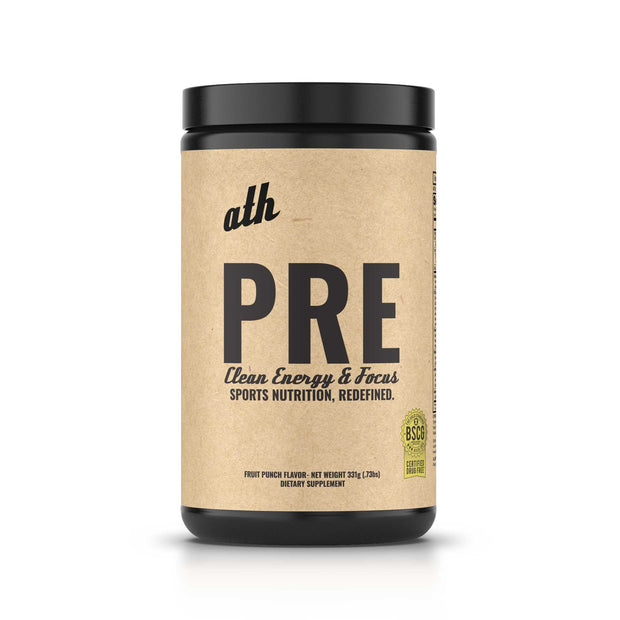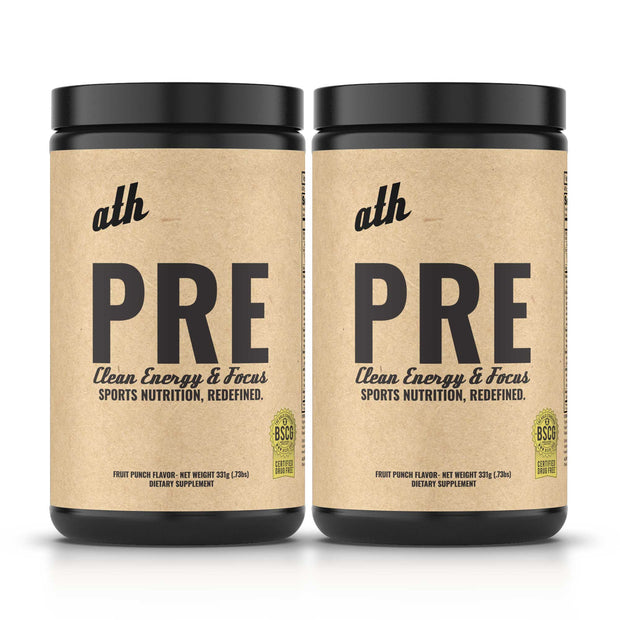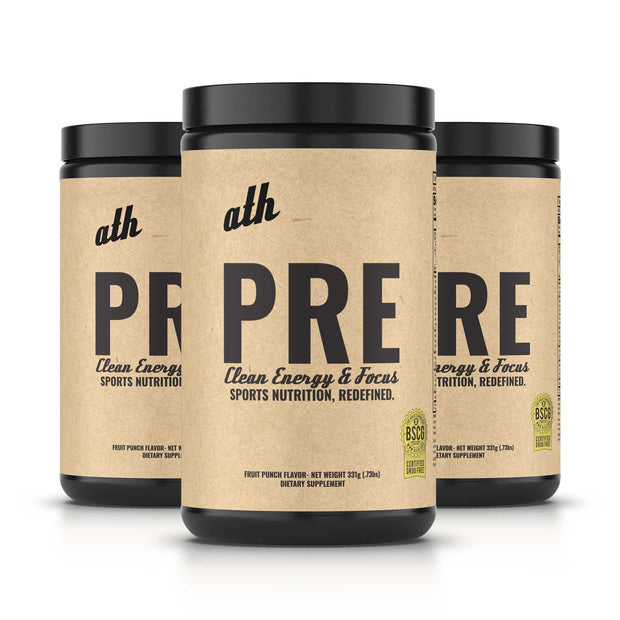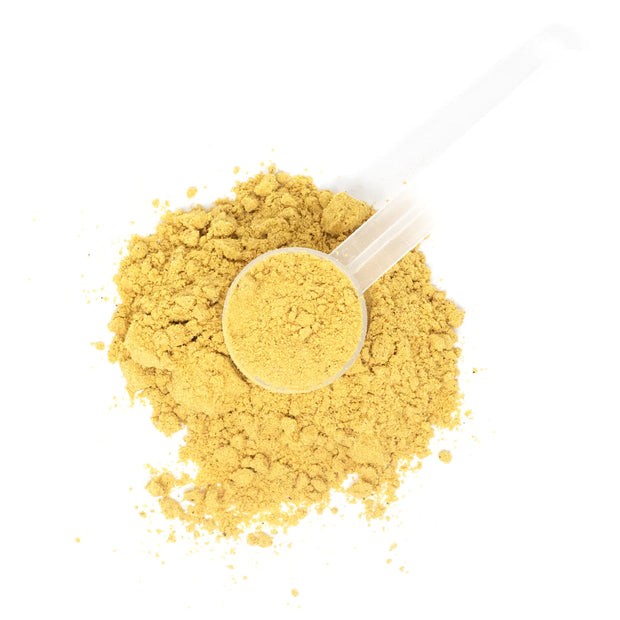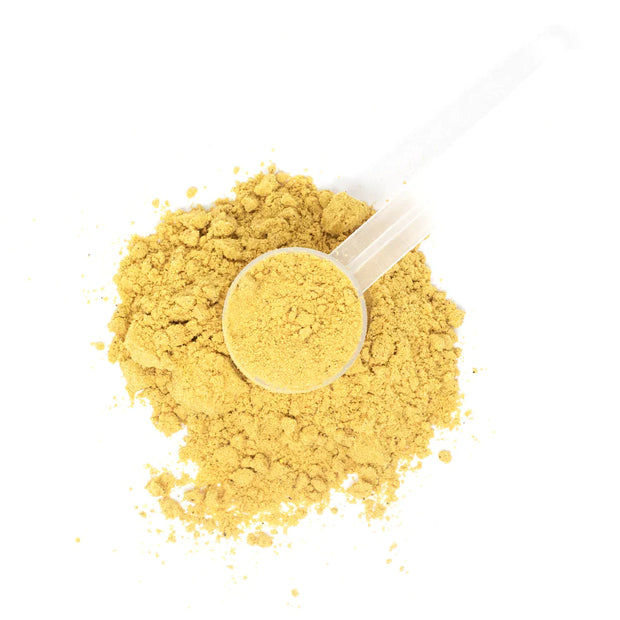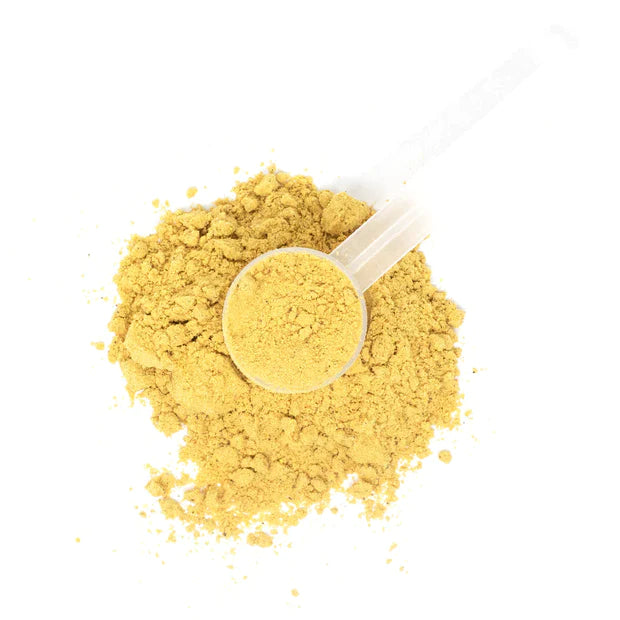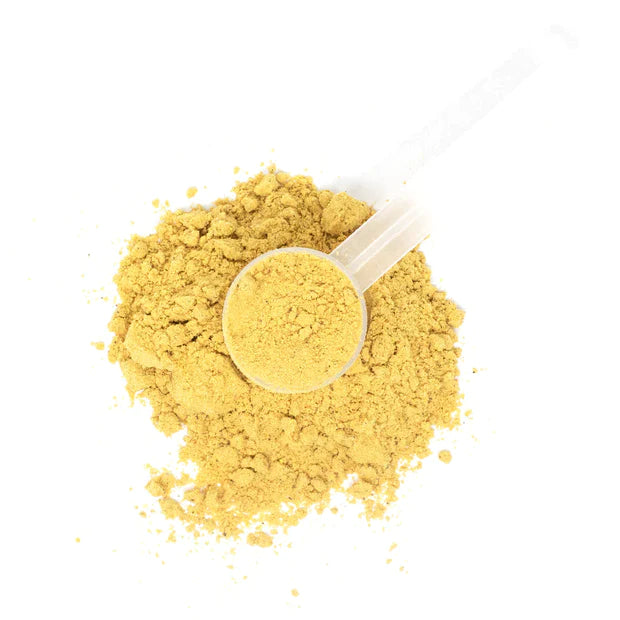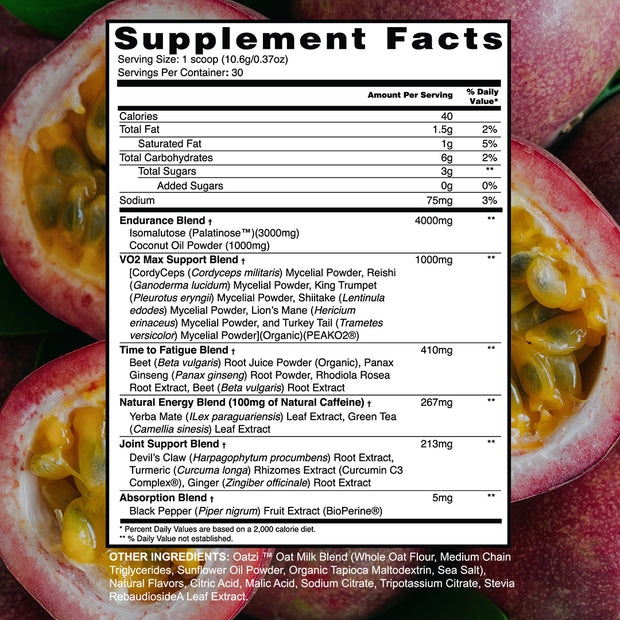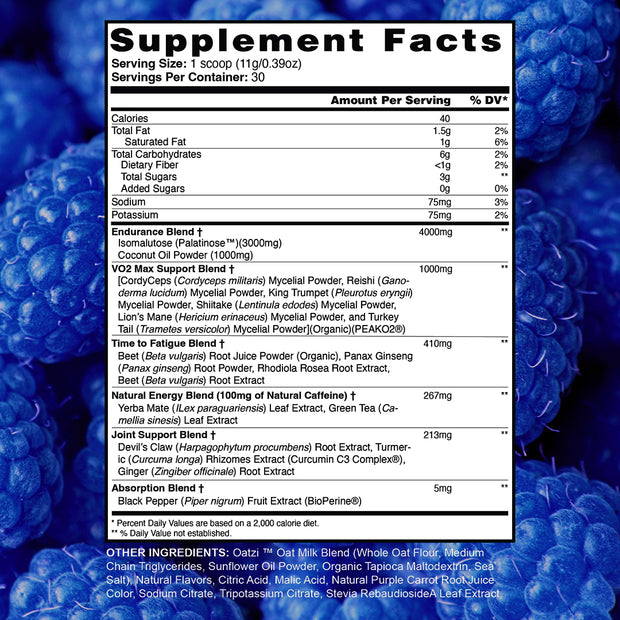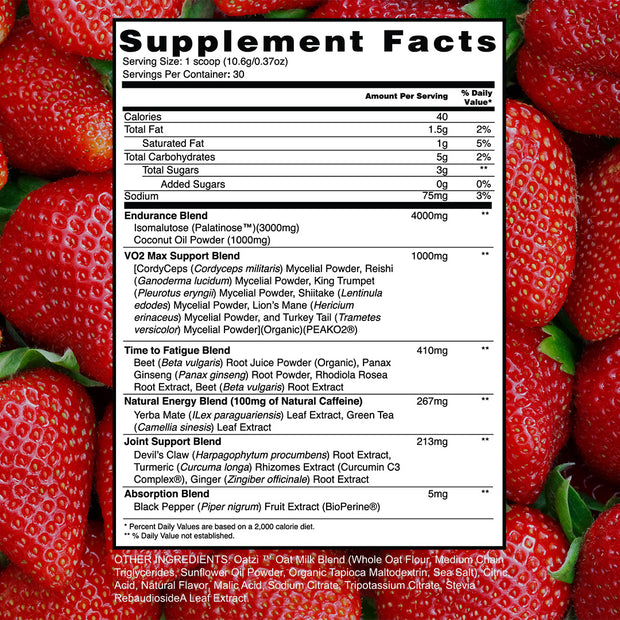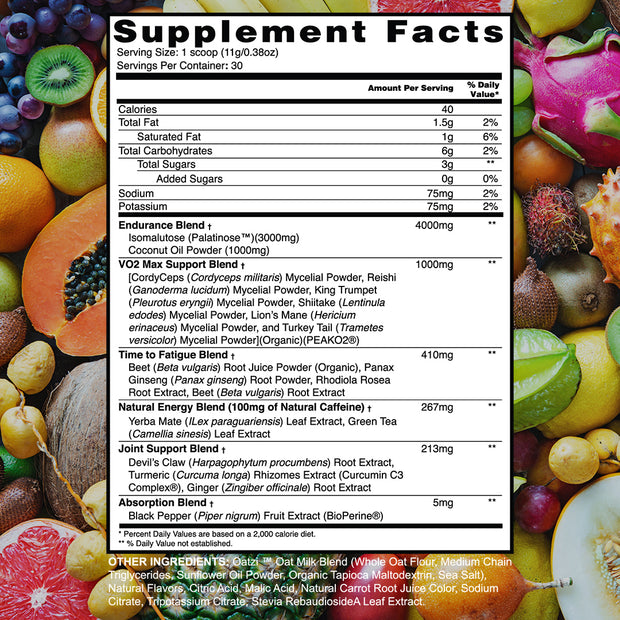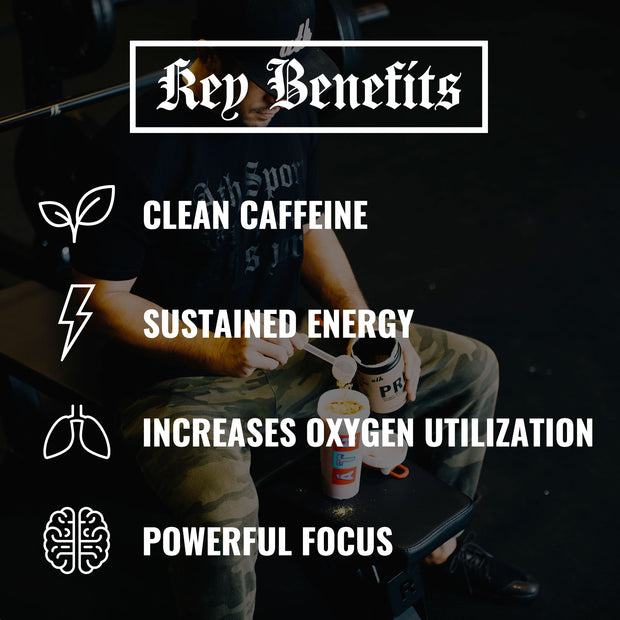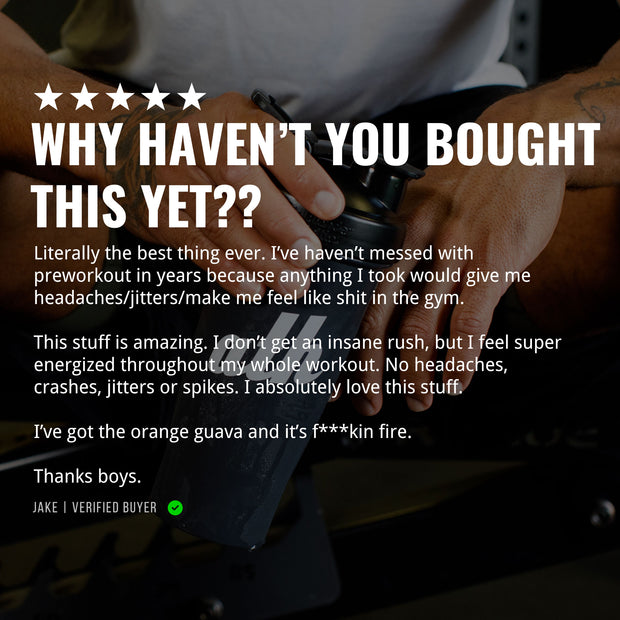 ★★★★★
The clean focus and energy that this provides is like nothing else out there. Its great to know that you actually getting hydration, focus, and energy with a great taste. Totally recommend for anyone into fitness. - Francesco S.
★★★★★
This is the best PRE out there, I was mainly attracted to its ingredients and you don't get that jittery feeling or have that itching sensation. If you are using other brands, I highly recommend you give this PRE a try, you won't regret it!
Jason C.
INGREDIENTS TO FUEL YOUR TRAINING
GREEN TEA
Green Tea gives you sustained energy, mental clarity, and increased mental focus.
YERBA MATE
Yerba Mate helps to boost energy, improve mental focus, and enhance physical performance.
PALATINOSE
Derived from beets, Palatinose provides long lasting carbohydrates to fuel your workouts without spiking blood glucose levels. High quality carbohydrates pre workout supply a constant energy source during training.
PEAKO2
A comprehensive blend of six adaptogenic mushrooms that are clinically proven to increase oxygen uptake, support ATP production, and reduce fatigue.
PeakO2 improves athletic performance, increases energy, and improves endurance.
TURMERIC
Turmeric strengthens joint function by reducing inflammation and pain to kickstart the recovery process.
BIOPERINE
Derived from black pepper and used as a bioavailability enhancer to increase the absorption of nutrients.
POWERFUL ENERGY. ZERO JITTERS. ZERO CRASH.
Boosts energy levels, supports sustained energy, and improves mental performance to prepare for training.
Clean energy from natural sources Green Tea and Yerba Mate.
Palatinose improves fat oxidation and promotes sustained energy for endurance.
PeakO2 supports your VO2 max and improves oxygen utilization.
Each batch of BSCG Certified Drug Free products are tested and free of prohibited substances.
FAQ
PRE was formulated to naturally energize your workouts, increase endurance, improve mental clarity, and provide clean, sustained energy to help you power through your workouts. PRE improves oxygen utilization, reduces blood lactate levels, improves fat oxidation, increases metabolic functions, enhances physical capacity, increases time to fatigue, and supports joints by reducing inflammation.
We recommend mixing 1 scoop of PRE with 8-10oz. of ice cold water in your shaker 20-30 minutes before training.
We recommend stacking PRE with our BCAA, Creatine, and Shroom supplements. BCAAs are the perfect intra-workout drink to support muscle recovery, prevent loss muscle mass, and boost protein synthesis. Creatine regenerates ATP levels and increases muscle energy. Shrooms improve mental functions, improve oxygen utilization, delay the onset of fatigue, boost athletic performance, and increase ATP production.
PRE has 100mg of naturally occurring caffeine from Green Tea and Yerba Mate per serving. Due to the caffeine content, we recommend limiting yourself to no more than 2 servings per day.
PRE is a spin off of our original formula. We've replaced the original formula's natural cane sugar with Palatinose, a smart carbs derived from beets. Also included in the PRE formula are a variety of blends to improve your endurance, VO2 Max, and time to fatigue.
We always recommend that you contact your physician since we don't know the extent of your medical history. Some breastfeeding moms decide to avoid caffeine all together, while others try to limit their intake. That said, to give you some further information, our PRE contains 100mg of naturally occurring caffeine from Green Tea and Yerba Mate, which is the equivalent of a cup of coffee.
We always recommend that you consult with your physician as we do not know your full medical history. Having said that, PRE is a plant-based pre-workout with 100mg of naturally occurring caffeine from Green Tea and Yerba Mate. One serving of PRE is equivalent to a cup of coffee or two cups of tea. We recommend showing our supplement facts panel along with our ingredients to your physician in order to get their recommendation.
Yes, each batch is tested for microbial contaminants. Here's a link for our latest batch: lab results.
Yes! Our PRE is BSCG certified and tested for banned substances.

The BSCG Certified Drug Free® program provides assurance that dietary supplements, natural products, cosmetics, medical devices, or other products are free of banned substances and other drug contaminants that can lead to health concerns or positive drug tests. As part of the program, finished product batches are tested for drugs on the WADA Prohibited List and other banned substance lists in sport as well as prescription, over-the-counter, and illicit drugs not banned in sport.

The BSCG Certified Drug Free® program offers drug testing security to athletes and professionals across the spectrum of WADA, NFL, MLB, NHL, NBA, WNBA, PGA, LPGA, MLS, CFL, ATP, WTA, FIFA, FINA, AFL, NRL, NASCAR, UFC, CrossFit, NCAA, military, first responder, and other workplace drug testing programs.
Total 5 star reviews: 477
Total 4 star reviews: 39
Total 3 star reviews: 8
Total 2 star reviews: 2
Total 1 star reviews: 0
98%
would recommend these products
Customer-uploaded media carousel. Press left and right arrows to navigate. Press space or enter to open more details.
Slide 1 selected
Nothing Else Like It

As someone in the supplement industry for a long time, and just venturing myself into the athletic side of supplementation, I can say with confidence you won't find anything else like ATH Preworkout. The other guys are loaded with sugar, their caffeine content is synthetic, everything about them is for a feeling and not the long term. But this pre does it right. It has real, clean caffeine; beet root; ginger and other ingredients to prevent inflammation - and, I'm a sucker for a great mushroom blend. Lightly sweet, I felt it was effective within 15 minutes, and there's an oil free option. Don't sleep on this. And, ATH, please don't change!

TC

1 year ago

10/10

Best pre on the market no weird side affects, just clean energy. Would recommend.

Rafe A.

3 years ago

Reviewing

PRE: Passion Orange Guava

My new, life changing caffeine replacement

I've been using this product for 2 weeks now and I only have good things to say about it:

The energy is really clean and it tastes very light with no fillers. You don't get the rush like other preworkouts but the energy is noticeable and works. The best part is there's virtually ZERO crash. I only do intense HIIT workouts and other preworkouts or caffeine supplements would destroy me too early in the day from the crash/fatigue. I catch myself smiling in amazement sometimes because with this product I still have energy to keep going AND feel good!!!

I think the addition of MCT's have been helping my performance as well. If you don't know what MCT's are, look up the many health benefits they have! Before I started taking this, I would have good and bad workout days. After taking this almost regularly, my endurance has been consistently good even when my I'm not feeling a 100% (from lack of sleep from waking up early)! I personally don't care that much but you might want to wash your blender bottle quick because the color kind of stains. I think this comes from the MCT oil? I notice my bottle has had a slight yellow/orange tinge and it being a little slippery/oily while I wash it, but it's really not that bad - just a heads up! I'm also at higher risk for heart disease due to family genetics so it's comforting to know I'm getting some MCTs from this as well. Another reason why it's a healthier alternative to coffee!

I intermittent fast practically everyday and the first…

A

ATH

3 years ago

Thanks Rafe for the detailed review! Reaping the benefits of the MCTs! We're so glad you gave us a shot!

Jake

2 years ago

Why haven't you bought this yet??

Literally the best thing ever. I've haven't messed with preworkout in years because anything I took would give me headaches/jitters/make me feel like shit in the gym. This stuff is amazing. I don't get an insane rush, but I feel super energized throughout my whole workout. No headaches, crashes, jitters or spikes. I absolutely love this stuff. I've got the orange guava and it's f***kin fire. Thanks boys.

A

ATH

2 years ago

Stoked you found us Jake! Great feedback!

Clive D.

2 years ago

Amazing Products

As Exhibited in The PHOTO above all supplements are absolutely amazing,the pre 2.0 is going to get you lifting the whole gym,and will have you drenched in sweat,trust me on that one.Thanks ATH For premium supplements.🇯🇲

A

ATH

2 years ago

Hell yeah Clive, thanks for the feedback and dope pic.

DP

1 year ago

Smooth

I really enjoy using your products. I like the smoothness of the Pre. It doesn't come on in an overwhelming way. The taste on point and I get the kick that I need to get my work done.

I'm 58 years old and have been in and around the gym since I was 15 or so. I have never used creatine until now. My son recommended yours. So the two products combined is helping create the body and workouts that I want. I have noticed an improvement in my stamina and I am making progress in building muscle.

Daunte J.

2 years ago

This. Is. FIRE! 🔥🔥

Here's the thing, guys. I've been looking for a preworkout that wasnt a stimulant and that could basically give me the focus that I needed to be successful during each workout. These guys got it right. PRE gives me the sustained energy needed to function during tough workouts and the focus needed to dial in and block out the noise during a big set. I like to take a dry scoop and wash it down bit you can drink it throughout your workout for extended energy. Take 30min before your workout, and be ready to work!!

A

ATH

2 years ago

This what we like to read right here! Sustained energy that gets you dialed in. LET'S GO!

Theresa P.

3 years ago

Reviewing

PRE: Passion Orange Guava

Best pre-workout ever!!!!

Love everything about this pre-workout. From the taste to the energy boots if gives me. My all-time favorite number one pre-workout. A must try!

A

ATH

3 years ago

This made our day Theresa!

Tyler H.

3 years ago

Reviewing

PRE: Passion Orange Guava

Compelling fruit flavor

Nothing to complain about the product does what is expected. I use pre to keep a balance weight.. you cannot drink too much and you need to really work out and keep your energy up.

A

ATH

3 years ago

Simply put! I like it!

Surprisingly great!

My boyfriend has been wanting me to try something healthier than the pre workout that I normally use, so he bought me this. It taste much better than the powder looks lol! It really has a steady build up of energy and doesn't hit you over the head like the other stuff I'd been using. I've been using Blue Raz ever since and I've been loving it!
Reviews Loaded
Reviews Added
---
ADD A
1-PACK ($44.95 EACH) / BLUE RAZ