BUILD
The best tasting 100% grassfed whey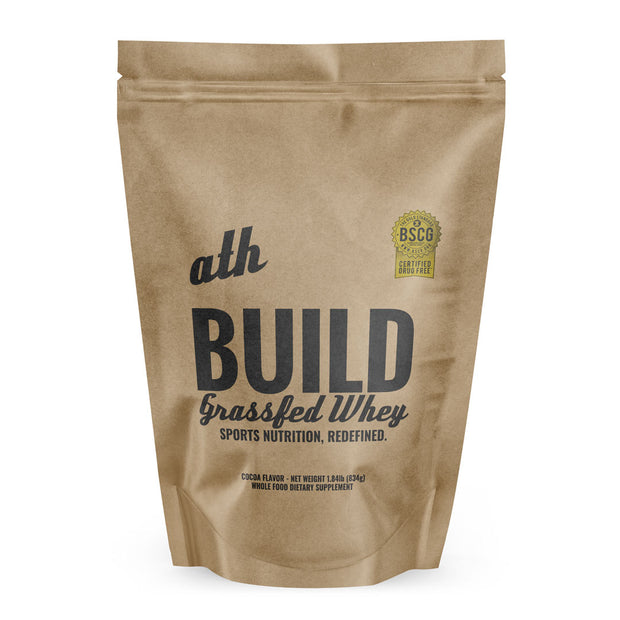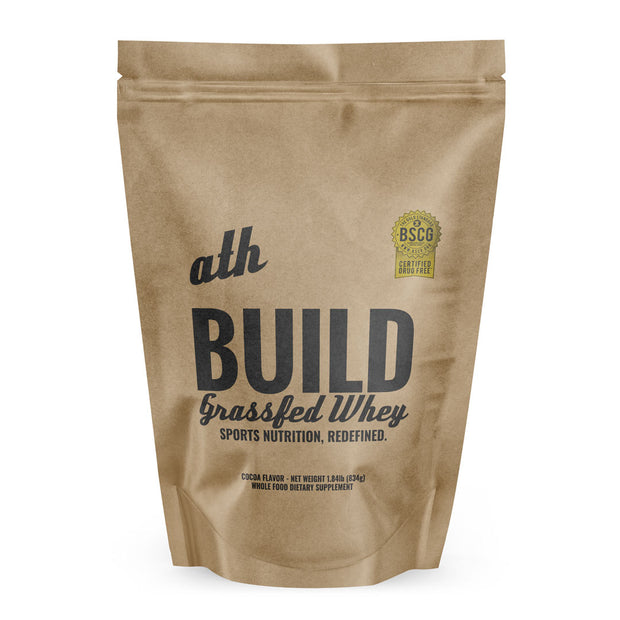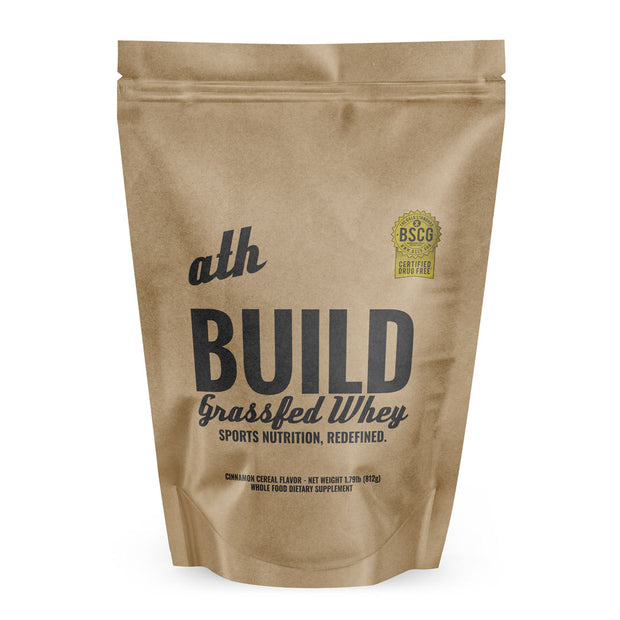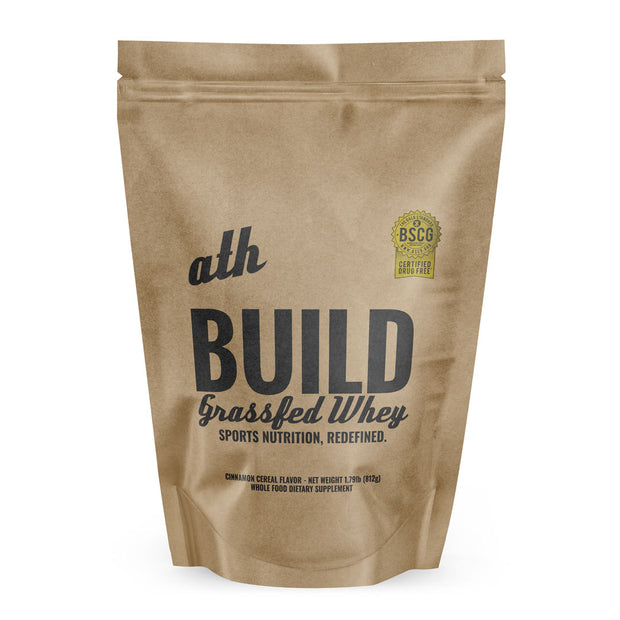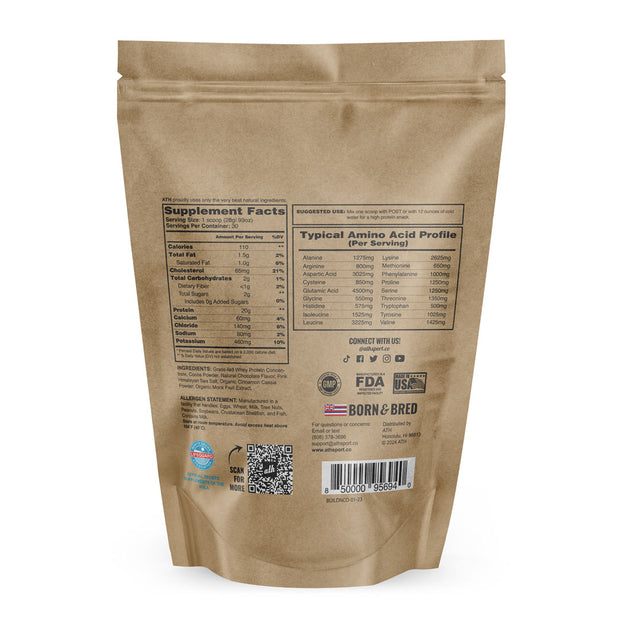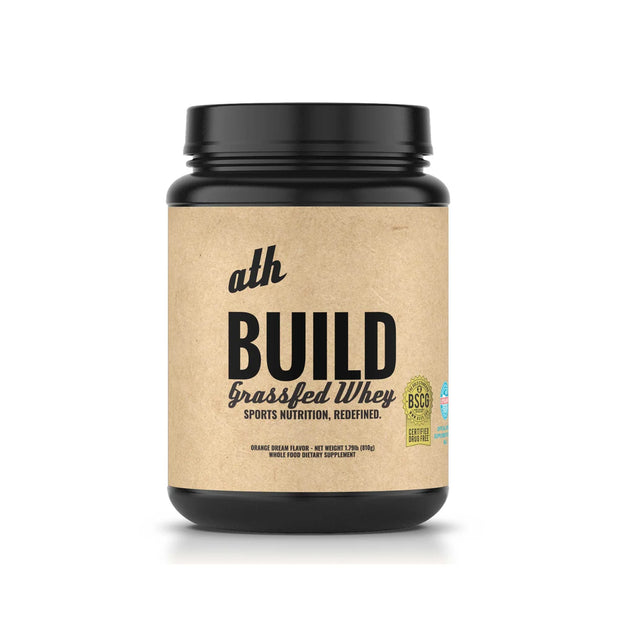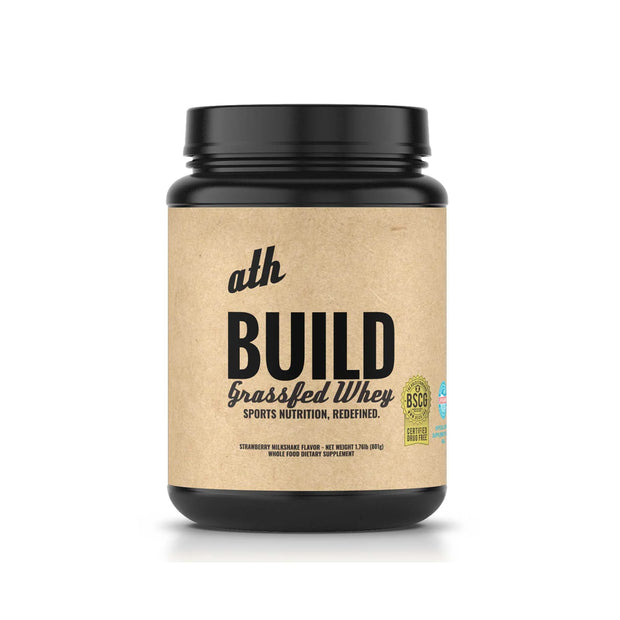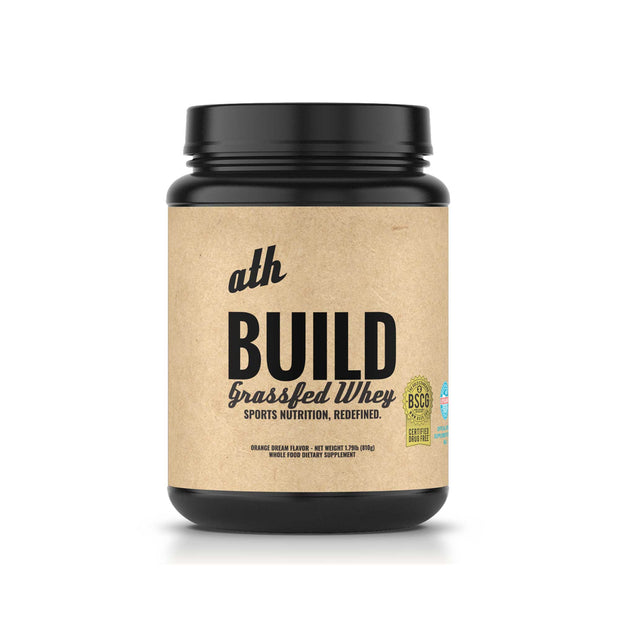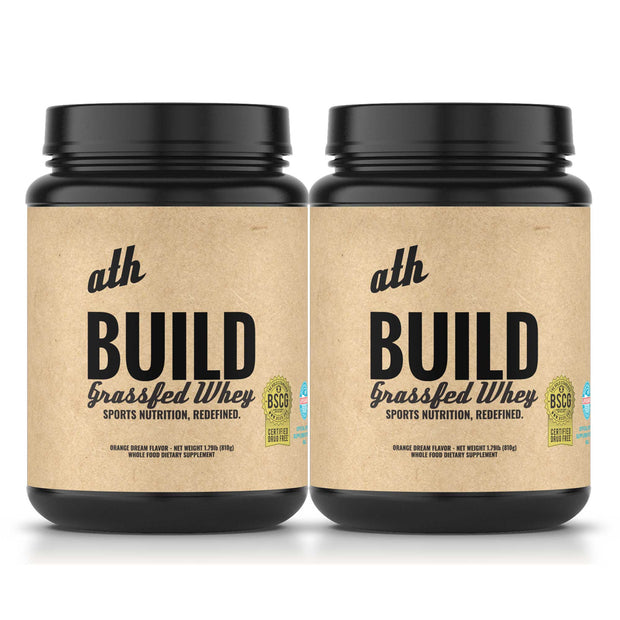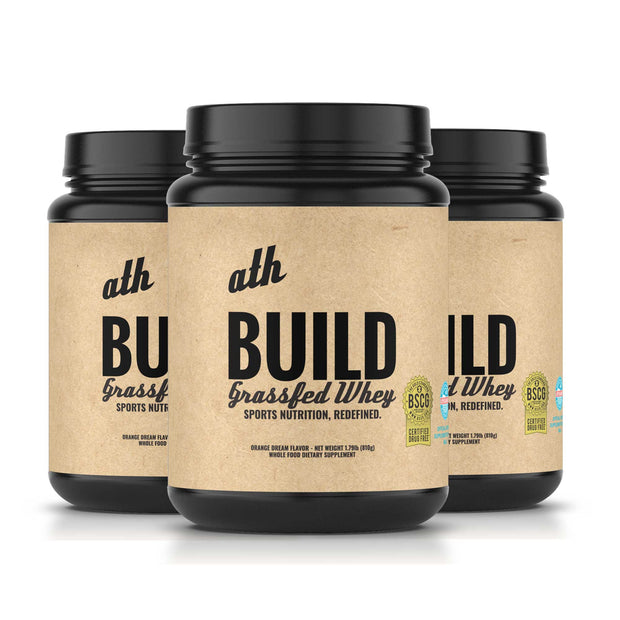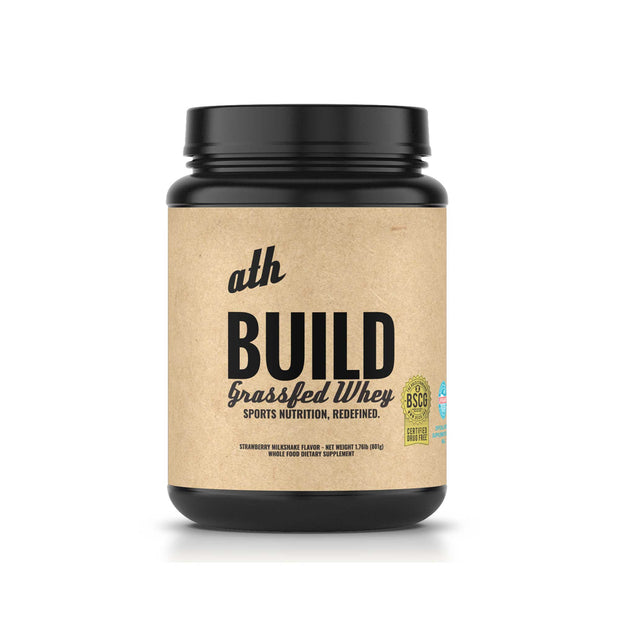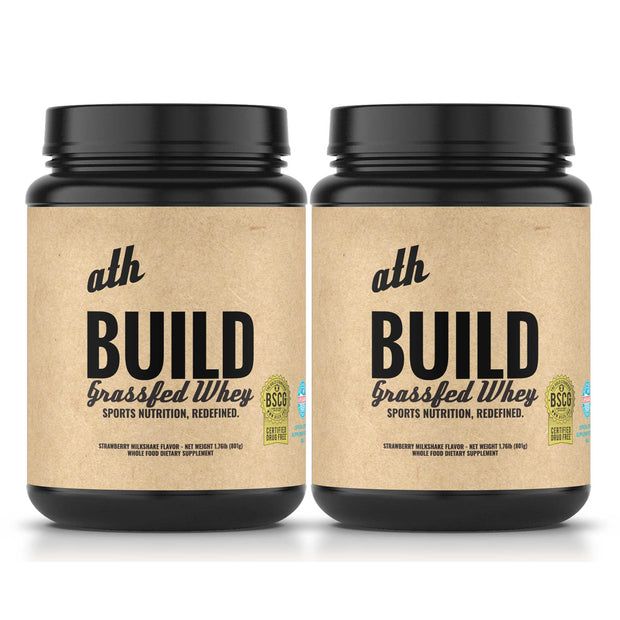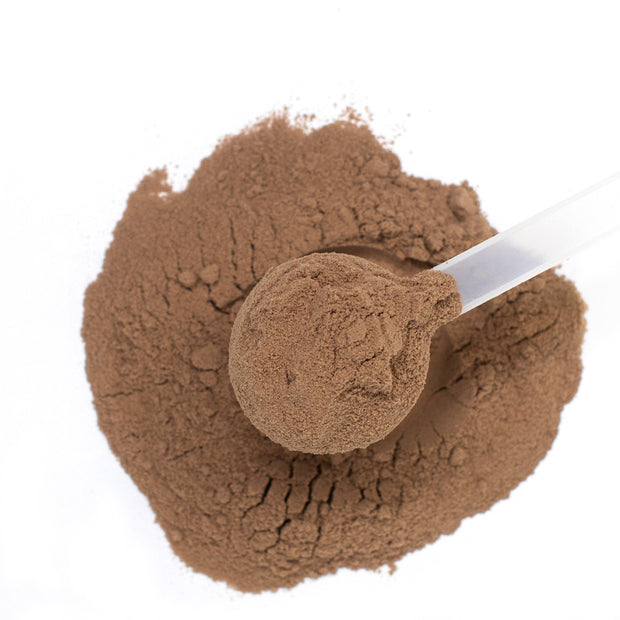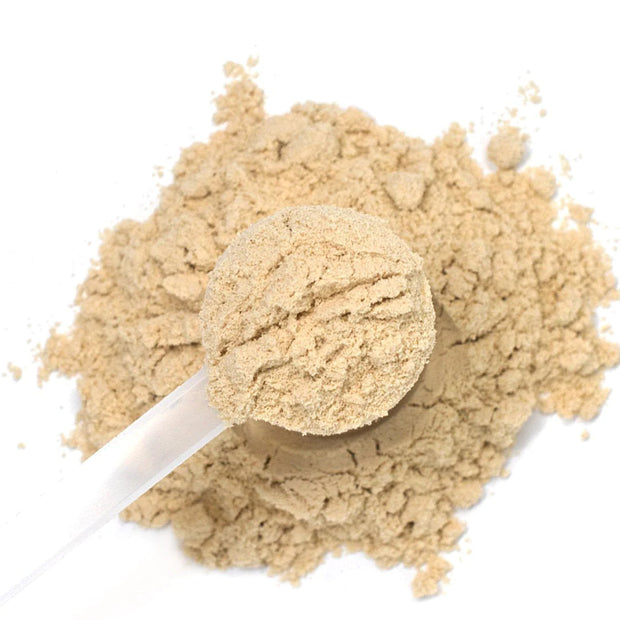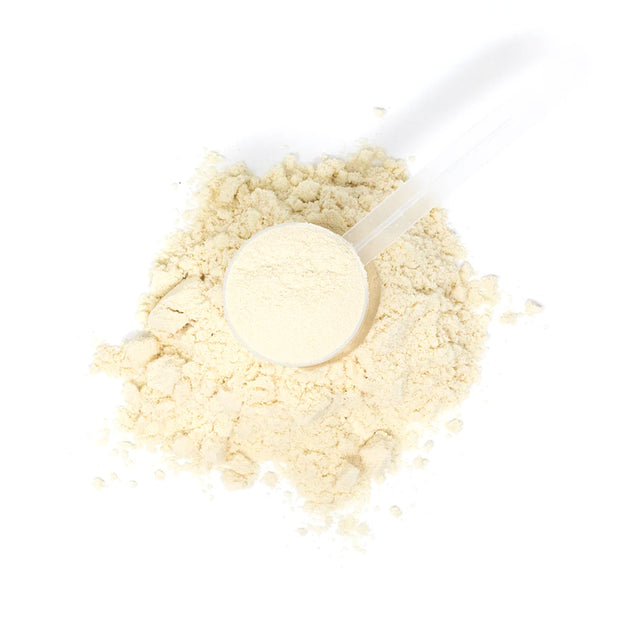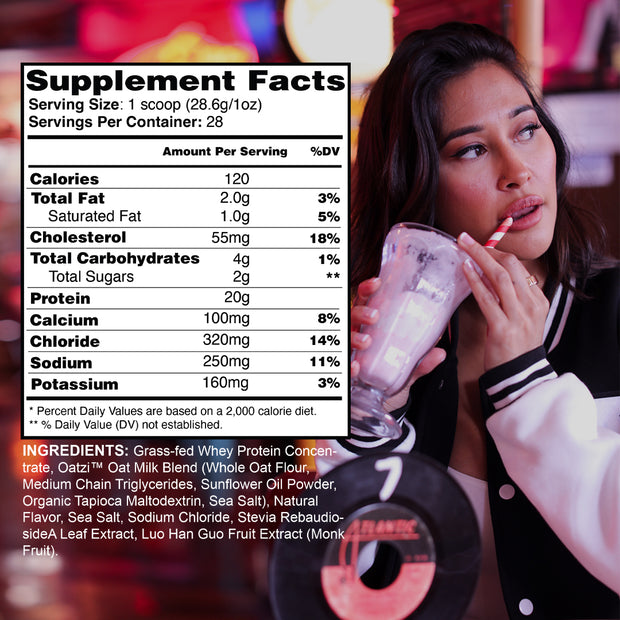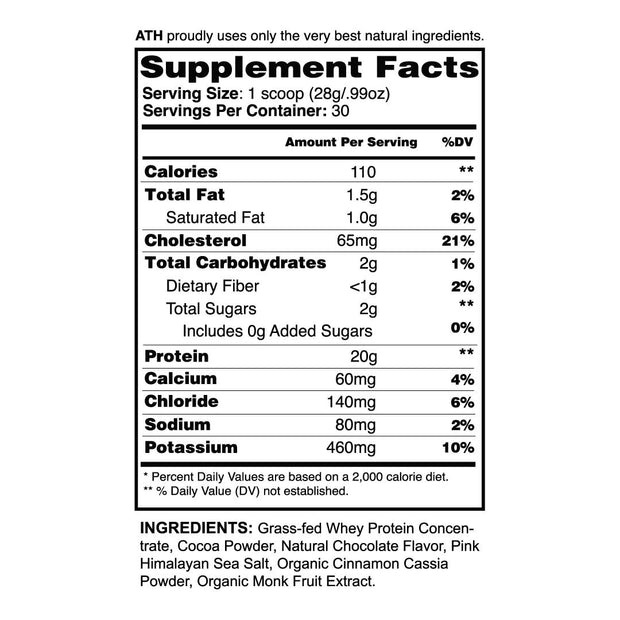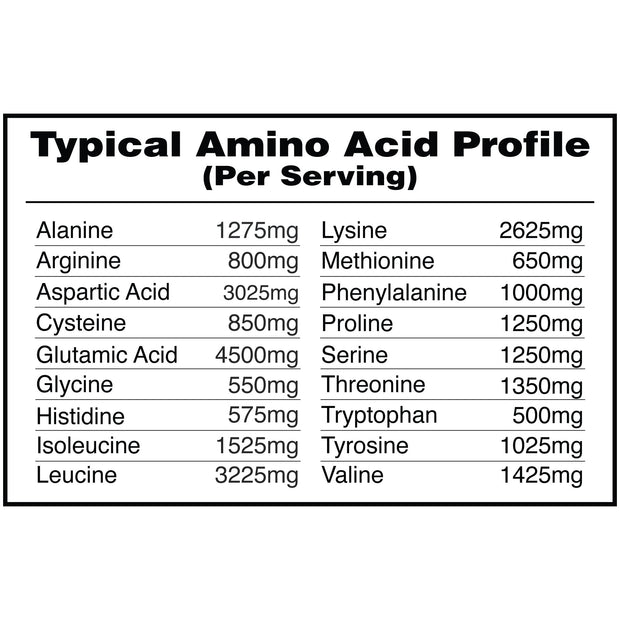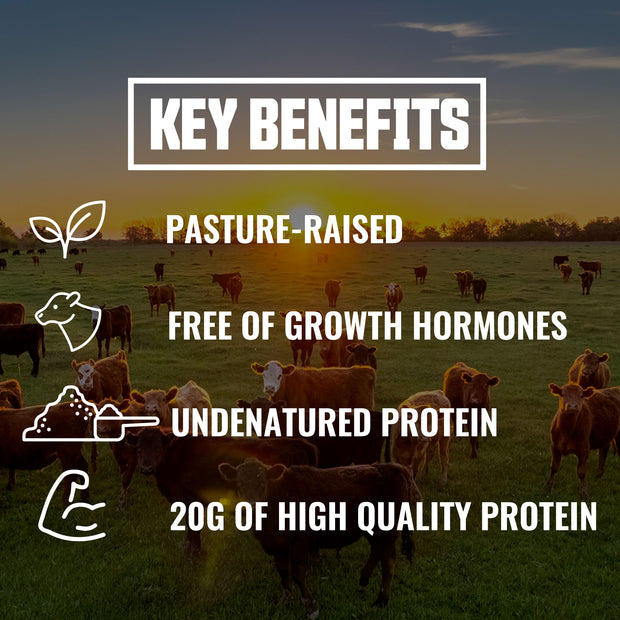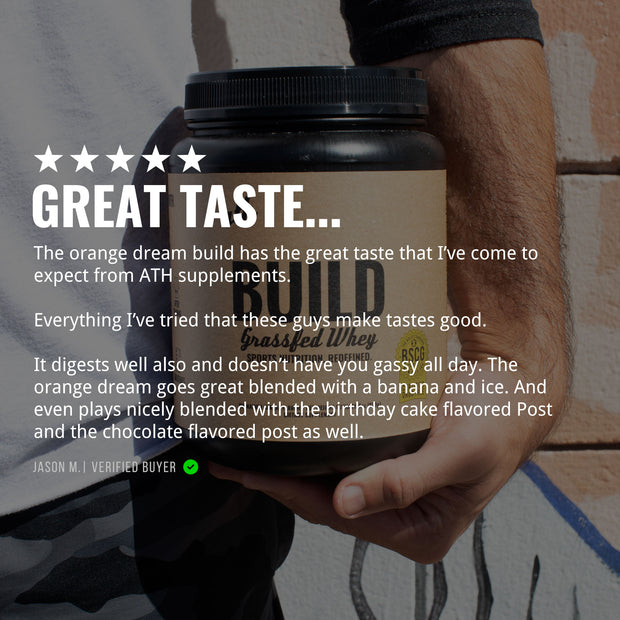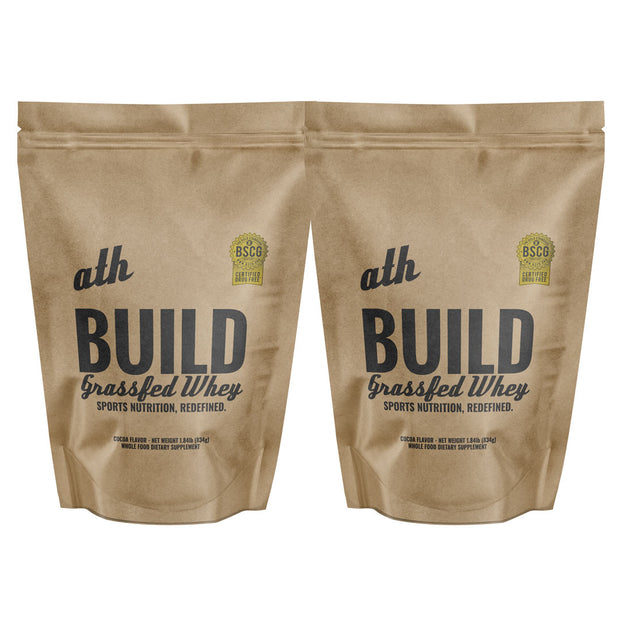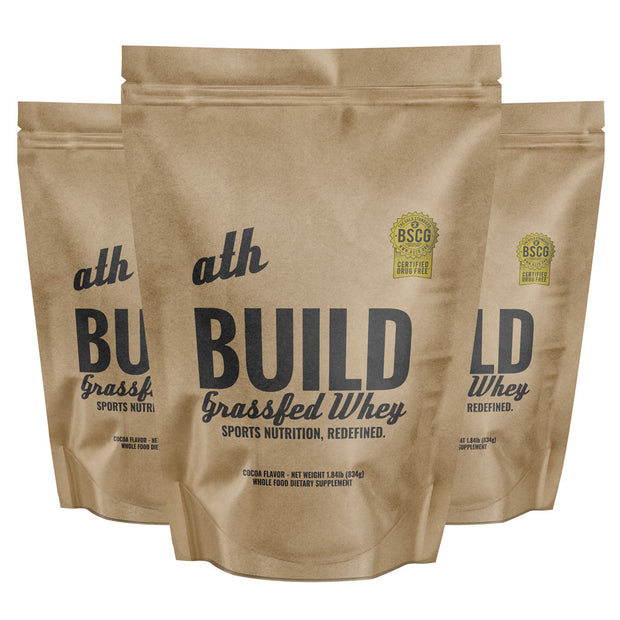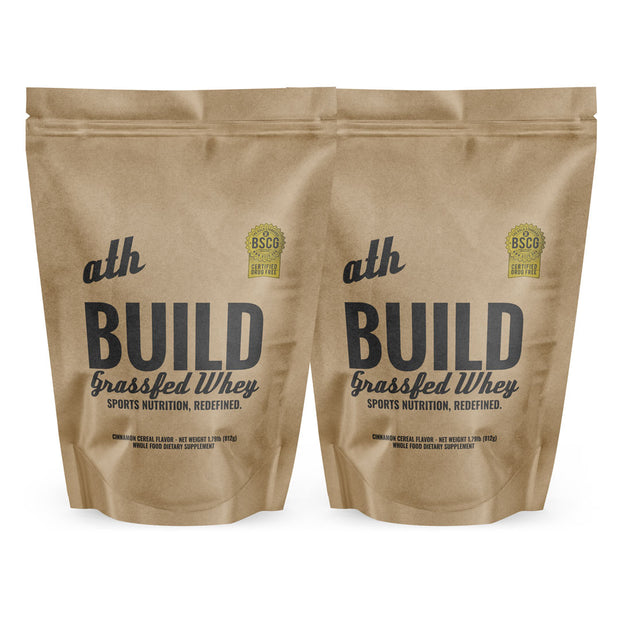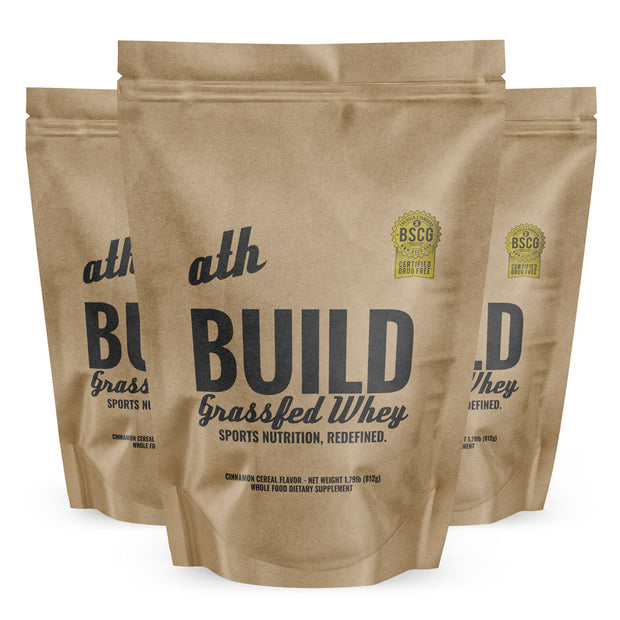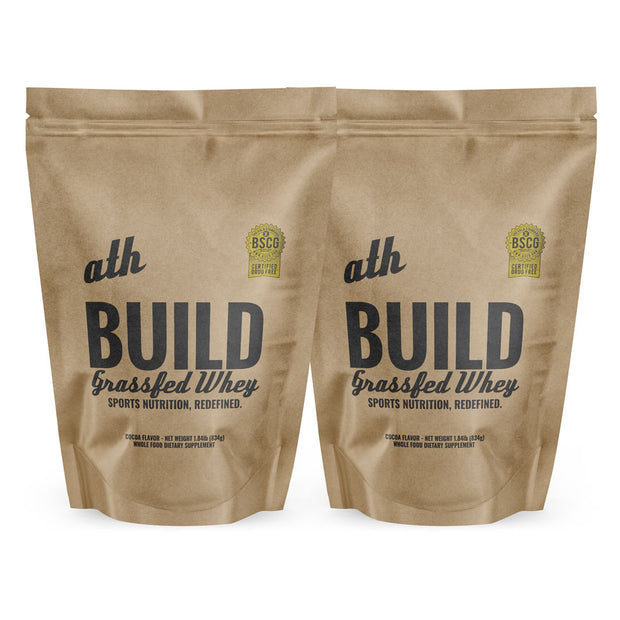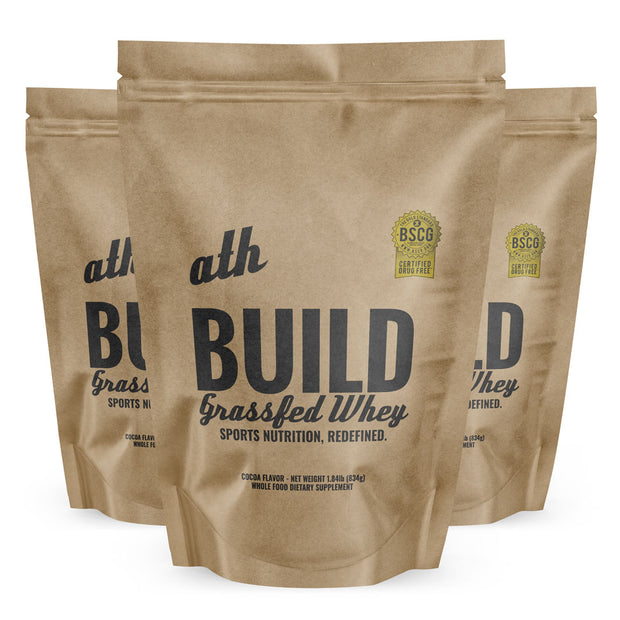 ★★★★★
As usual ATH delivers another high quality product with this BUILD protein. Provided and sourced from quality, no BS ingredients. Grass fed whey, no artificial sweeteners like sucralose or aspartame, no weird gums and tastes awesome. Sometimes I drink this just as a snack, as well as before or after training. Definitely a must have for your everyday supps. John S.
★★★★★
Love that I don't need a shaker ball to mix. Just shake and no clumps. Flavor is amazing! Not too sweet.
Shana U.
WHAT'S INSIDE OUR BUILD
100% GRASS-FED PROTEIN
Grass-fed protein powder has a nutritional advantage over regular whey protein powders because of the source that it is derived from. More than just a high quality protein source, grass fed protein includes other beneficial nutrients that are vital for your health, and athletic performance.
Protein from grass fed cows have a greater nutritional value and higher levels of omega-3 fatty acids, CLA (an omega-6 fatty acid), and vitamins A, D, and E compared to conventional protein powders.
Our grass fed whey protein consists of both isolate and concentrate versions sourced from U.S. pasture-raised dairy cows that have a 100% grass-fed non-GMO diet, with zero added rBGH or rBST.
BUILD USES GRASSFED WHEY TO SUPPORT LEAN MUSCLE MASS
BUILD's high protein formula fuels muscle growth and improves recovery.
20g of protein from pasture-raised grass-fed cows free of rBGH, and rBST.
Undenatured protein from cold processed whey maximizes nutrients.
100% clean ingredients. Zero additives and completely free of artificial sweeteners, food dyes, gluten, and preservatives.
Each batch of BSCG Certified Drug Free products are tested and free of prohibited substances.
FAQ
Builds lean muscle mass, fuels muscle growth, shortens recovery time, and increases lean protein intake.
Mix one serving of BUILD with ice cold water or milk as a high protein snack, meal replacement, or post workout shake.
We recommend stacking BUILD with our BCAA, PRE, and POST supplements. BCAAs are the perfect intra-workout drink to support muscle recovery, prevent loss muscle mass, and boost protein synthesis. PRE can be taken 20-30 minutes before your training session for clean, sustained energy. POST supports muscle recovery, rebuild muscles, and refuel muscle glycogen after intense training sessions.
BUILD is our low carbohydrate, high protein shake designed to be used after lifting or as a meal replacement. POST is our muscle recovery shake designed for high intensity exercise and has a 3:1 ratio of carbohydrates to protein.
Absolutely, with zero added sugar and high protein, BUILD is a great choice for a meal replacement or high protein snack. Add complex carbohydrates like oats or a fat source like peanut butter for added carbohydrates.
If you're looking to gain muscle mass, use one scoop of BUILD with 3 scoops of POST after training.
We use cocoa and cinnamon to flavor our BUILD.
No. Our whey does not contain nor has it been manufactured at any stage with bleaching agents such as hydrogen peroxide or benzoyl peroxide.
Yes! Our BUILD is BSCG certified and tested for banned substances.

The BSCG Certified Drug Free® program provides assurance that dietary supplements, natural products, cosmetics, medical devices, or other products are free of banned substances and other drug contaminants that can lead to health concerns or positive drug tests. As part of the program, finished product batches are tested for drugs on the WADA Prohibited List and other banned substance lists in sport as well as prescription, over-the-counter, and illicit drugs not banned in sport.

The BSCG Certified Drug Free® program offers drug testing security to athletes and professionals across the spectrum of WADA, NFL, MLB, NHL, NBA, WNBA, PGA, LPGA, MLS, CFL, ATP, WTA, FIFA, FINA, AFL, NRL, NASCAR, UFC, CrossFit, NCAA, military, first responder, and other workplace drug testing programs.
Yes, our grass-fed milk is pasteurized for 15 seconds at a temperature of 161 degrees fahrenheit and then immediately cooled. These are the minimum requirements that are set by the USDA.
No! Our whey does not contain any rBGH/rBST and has not been manufactured at any stage with rBGH or rBST.
Yes! Our whey is 100% derived from grass-fed and pasture-raised U.S. dairy cows.

Here is the USDA/AMS definition of grass-fed:
Grass (Forage) Fed – Grass and forage shall be the feed source consumed for the lifetime of the ruminant animal, with the exception of milk consumed prior to weaning. The diet shall be derived solely from forage consisting of grass (annual and perennial), forbs (e.g., legumes, Brassica), browse, or cereal grain crops in the vegetative (pre-grain) state. Animals cannot be fed grain or grain byproducts and must have continuous access to pasture during the growing season. Hay, haylage, baleage, silage, crop residue without grain, and other roughage sources may also be included as acceptable feed sources. Routine mineral and vitamin supplementation may also be included in the feeding regimen. If incidental supplementation occurs due to inadvertent exposure to non-forage feedstuffs or to ensure the animal's well being at all times during adverse environmental or physical conditions, the producer must fully document (e.g., receipts, ingredients, and tear tags) the supplementation that occurs including the amount, the frequency, and the supplements provided. Grass (Forage) Fed Marketing Claim Standard (October 16, 2007, Federal Register Notice (72 FR 58631))
Total 5 star reviews: 209
Total 4 star reviews: 9
Total 3 star reviews: 1
Total 2 star reviews: 0
Total 1 star reviews: 0
100%
would recommend these products
Customer-uploaded media carousel. Press left and right arrows to navigate. Press space or enter to open more details.
Slide 1 selected
Suzanne K.

Verified Buyer

1 year ago

build cocoa protein is the best!!

Have NEVER found a protein powder I really liked until this one. Great flavor!

Reviewing

Build: Orange Dream

Great taste and it doesn't make you farty

The orange dream build has the great taste that I've come to expect from ATH supplements. Everything I've tried that these guys make tastes good. It digests well also and doesn't have you gassy all day. The orange dream goes great blended with a banana and ice. And even plays nicely blended with the birthday cake flavored Post and the chocolate flavored post as well.

Amazing!

It's healthy and tastes really good. I've also been able to gain muscle and weight at a rate I'm happy with.

Christine

1 year ago

Perfect with oats!

OMG. Cinnamon Cereal is perfect with unsweetened steel-cut oats and a dollop of peanut butter. Mixes very well, not chalky or grainy. I can totally tell a difference with this high-quality grass-fed protein powder. It's more "finely milled." I'm stoked to support a local business and it's very convenient to pick up my orders. Thank you!

Best tasting protein on the market

I love the flavors especially cinnamon cereal, the powder mixes well with almond milk.

The best

Delicious, high quality whey. You get what you pay for. By far the best I've tried and I've tried them all.

Ismail D.

2 years ago

MUST HAVE

Most protein shakes I had were honstely kinda garbage so I was expecting the same for ath build. That was until i had it. Ima be a buck with you. It was hella good tasted like cocoa unlike most protein shake brands. And honestly I felt better after using it. Definitely think you should buy this.

A

ATH

2 years ago

Nothing but the best, clean ingredients.

jesse r.

Verified Buyer

1 year ago

Content as always

Prompt delivery. Great customer service and product quality

Matt H.

3 years ago

Great flavor

I couldn't be happier with this product, great taste, great texture, and serves as a great meal replacement shake. The flavor is a walk down memory lane, maybe a fruity pebbles flavor one day?!

A

ATH

3 years ago

Appreciate the feedback Matt! We'll have to jot that down for next flavor ideas!

Mark B.

3 years ago

Best Tasting Protein by Far

ATH nailed the flavor on this protein. The powered itself mixes extremely well, and there truly is not a better flavored protein on the market. Can not recommend enough!

A

ATH

3 years ago

Let's go!!!! Stoked you're stoked Mark!
Reviews Loaded
Reviews Added
---
ADD A
1-PACK ($49.95 EACH) / COCOA