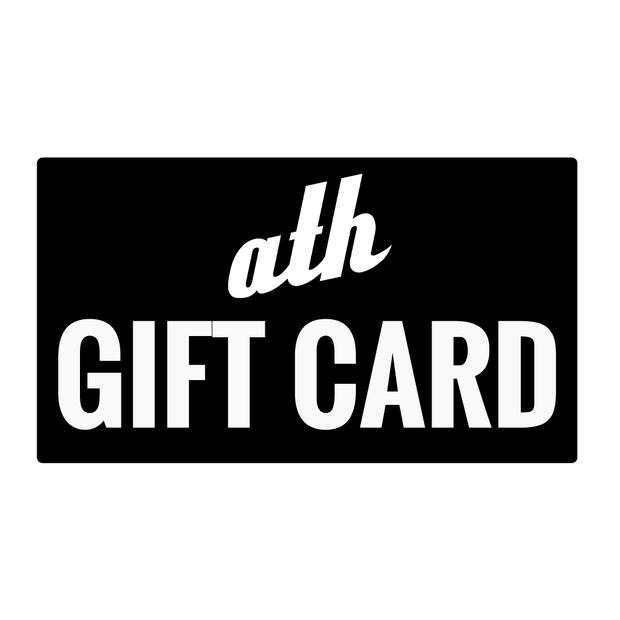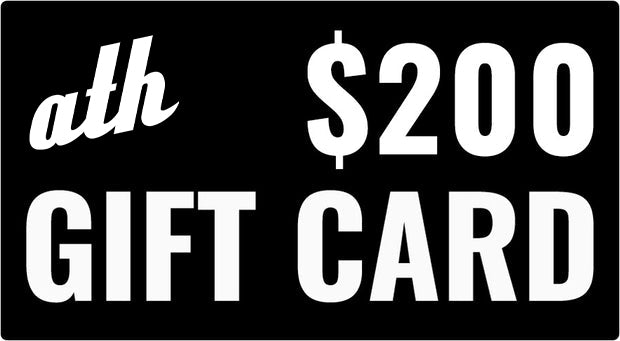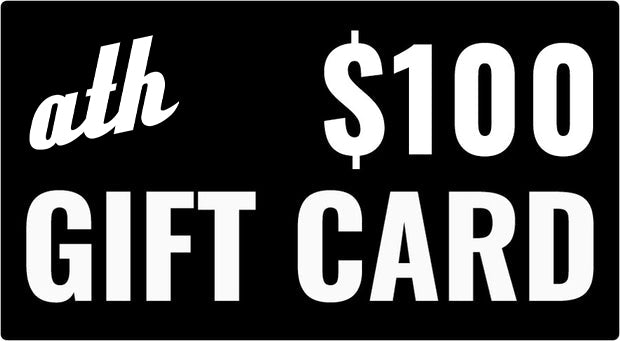 Digital gift cards redeemable at athsport.co! No expiration date. Codes will be emailed to you. $10-$200 gift cards available.
Gift cards are not applied towards minimum purchase thresholds. 
Free U.S. Standard Shipping On Orders Over $99.00
For all other shipping rates including expedited shipping options, please see our shipping page.
How long does shipping take?
We offer standard shipping (3-4 business days) and priority shipping (2-3 business days). It typically takes 1-2 business days to process your order.
No Hassle Returns & Easy Exchanges
Opened orders made within 60 days are eligible for an exchange or store credit, one per year. Send any qualifying piece back within 60 days for a refund minus a small restocking fee. Returns are valid on unopened US orders only. Returned postage to be paid for by customer. Please see our returns page for full details.

Do you have any samples?
We currently do not offer any samples, however, we do have an excellent exchange program, in case you aren't satisfied. Please see our returns page for more information.
Got more questions?
Email us at support@athsport.co or text us at (808) 378-3696.
ATH is the Official Sports Supplements of the
North Shore Lifeguard Association
. Founded in 1996 by the Honolulu City & County Lifeguards, the North Shore Lifeguards watch over the infamous North Shore of Oahu -- home to some of the heaviest waves in the world. The North Shore Lifeguards are widely regarded as some of the best watermen in the world.