Gut Health Probiotics
Probiotics to promote a healthy gut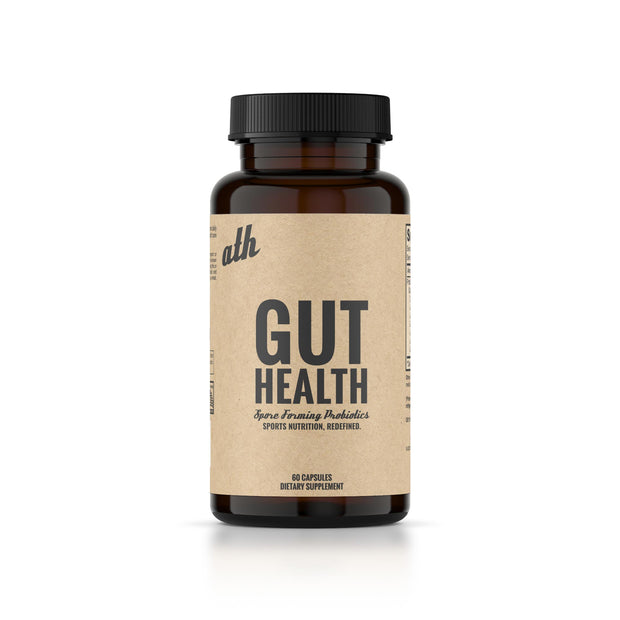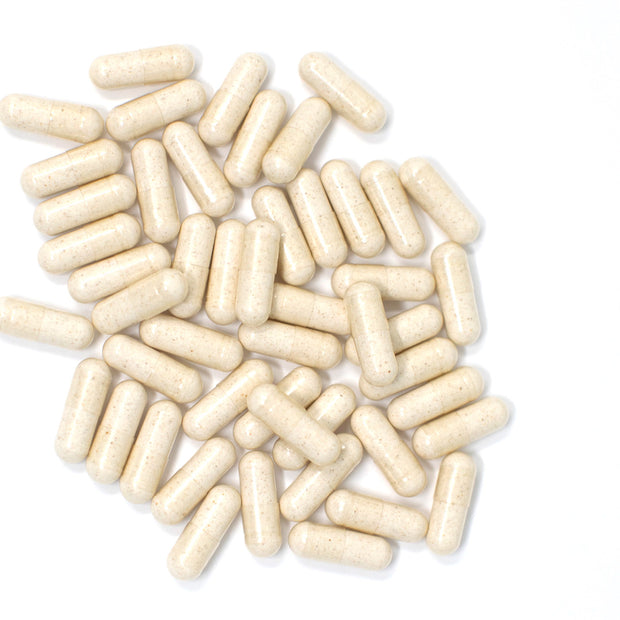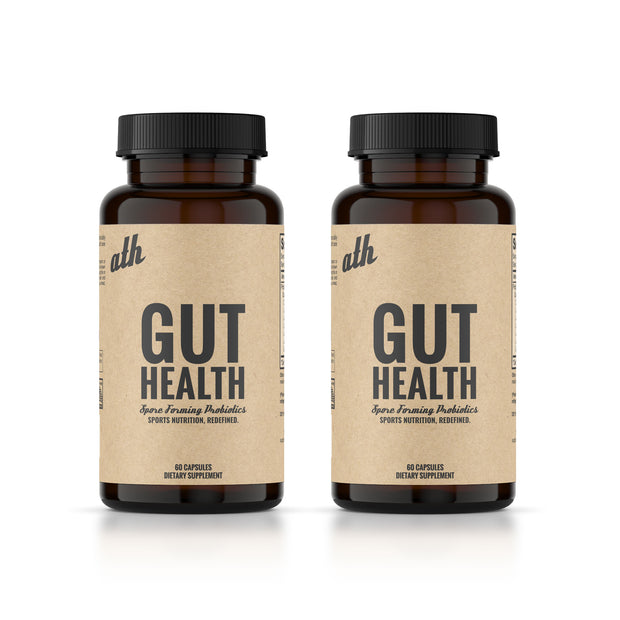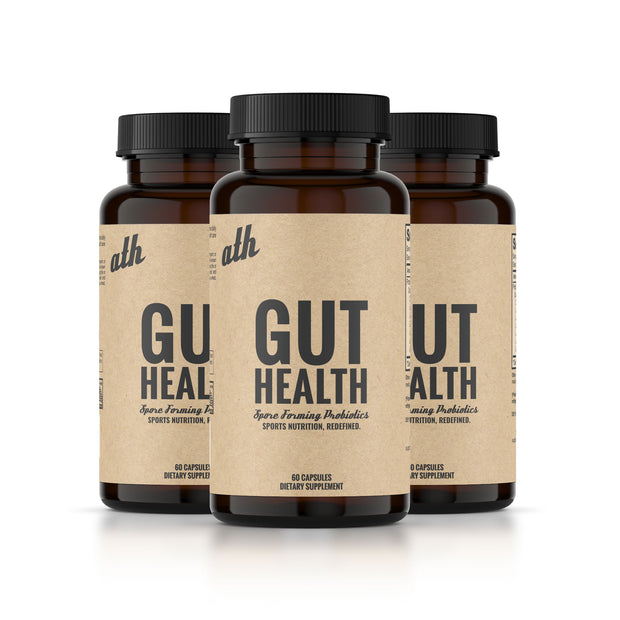 ★★★★★
I have had digestive issues for a long time now, diet and exercise only helped to a point. Been taking the Gut Health and life changing moment. Feel like my gut balance is back in the healthy side and I no longer have headaches, fatigue or skin issues. Not to mention the regularity is an amazing bonus. Signing up for a subscription! Brian C.
★★★★★
I couldn't recommend this product more. For all my girls out their that have stomach issues or bloating, please give this a try. I've taken many probiotics in the past and this is the only one that actually made me feel amazing. I'm telling you when I forget to take this, my body feels it. Gut health impacts all parts of the human body. It is vital you take care of it. Store this product in refrigerator to extend use. Thank you so much ATH.
Alexa N.
WHAT'S INSIDE OUR GUT HEALTH
SOIL-BASED ORGANISMS (SBO)
Gut Health uses Bacillus subtilis for its spore forming abilities and tough exteriors that can resist harsh stomach acids. Studies show that Bacillus subtilis prevents inflammation in the intestines, while simultaneously strengthening the gut's barrier.
LACTOBACILLUS
One of the most common types of probiotics often found in fermented foods and yogurt, bacteria from the Lactobacillus family have been extensively studied to offer a variety of benefits to the gut.
BIFIDOBACTERIUM
Good bacteria that lives in the gut, Bifidobacterium aids in breaking down food, absorbing nutrients, and ridding the gut of harmful bacteria allowing new healthy bacteria to grow and flourish.
Take one serving of Gut Health preferably before or with a meal.
GET YOUR GUT BACK ON TRACK WITH GUT HEALTH
Supports healthy gut flora to increase nutrient absorption and improve digestion.
Probiotics aid in weight loss and digestive health.
Scientifically backed to improve overall health and strengthen your immune system.
100% Plant-Based, Soy, and Dairy Free.
FAQ
Gut Health helps to keep a healthy balance of good bacteria in the gut to improve digestive health and strengthen your immune system.
Studies show a healthy gut can strengthen immune, heart, and cognitive functions and improve mood and energy, promote healthy sleep, and increase nutrient absorption in the body.
Use Gut Health daily, preferably on an empty stomach 30 minutes before a meal.
However, you know your body best, if you'd rather take supplements with a meal, probiotics work best when taken with foods containing healthy fats.
Get more details with our article,The Best Time To Take Probiotics
Yes, Gut Health can be taken 1-3 times per day.
Yes, Gut Health can be taken with other vitamins and supplements.
Probiotics should not interfere nor affect the effectvieness of other supplements and vitamins. In fact, probiotics support the absorption of micronutrients and vitamins.
No, Gut Health does not need refrigeration, but we do recommend storing it in a cool, dry place to increase shelf life.
Total 5 star reviews: 95
Total 4 star reviews: 0
Total 3 star reviews: 1
Total 2 star reviews: 0
Total 1 star reviews: 0
99%
would recommend this product
Customer-uploaded media carousel. Press left and right arrows to navigate. Press space or enter to open more details.
Slide 1 selected
Brittany P.

Verified Buyer

1 year ago

Great product!

About to order my 3rd bottle.

Roland H.

Verified Buyer

3 years ago

It helps and it works great!

Ever since using gut health. I feel over all just better. I feel more energy more engaged, also it help keep me regular. No burps no upset stomach. Just another great working product. Organic and I love it

It works.

The probiotics have helped me dealing with being bloated and having a full sensation. I recommend this product if you are having similar issues. It works. It's that simple.

A clean gut.

A great product to use, especially if you are looking to get that stubborn fat or pudge. A clean gut is a happy body.

Bloated? Not anymore!

I'm loving this one definitely helped my bloating. Awesome product! Will tell my friends to order this and all their other products! Game changer for sure!

Improved my bloating!

I love broccoli and garlic, but oh my the bloating is so bad, it's painful! I should probably stop eating them, but it's too good to stop. Next best option is to take 2 capsules of gut health before eating foods that I know bloat me and I'm golden! Trust me when I say these help with the annoying bloat!

Jackelin S.

Verified Buyer

5 months ago

Less bloated

Been noticing that I am less bloated and my stomach has been going down. Been more regular going to the bathroom. Great product.

Great product!

I feel great after using it for months!!

Vacation Staple!

When I'm on vacation...I eat too much, drink too much, and don't exercise enough! So of course...two days in and out of my natural habitat, I'm not as "regular" as I'm used to being. This is where gut health comes in! I've been taking them with me while I travel and they help so much! I usually take two in the morning and I'm good to go! If you love to travel, get some of these and you'll feel much more comfortable throughout your vacation!

Great when cleansing

I typically cleanse/fast every 3-4 months and I like to incorporate gut health capsules when doing so. Give me the probiotics I need if I choose to do an extended fast.
Reviews Loaded
Reviews Added
---
ADD A
1-PACK ($29.95 EACH)