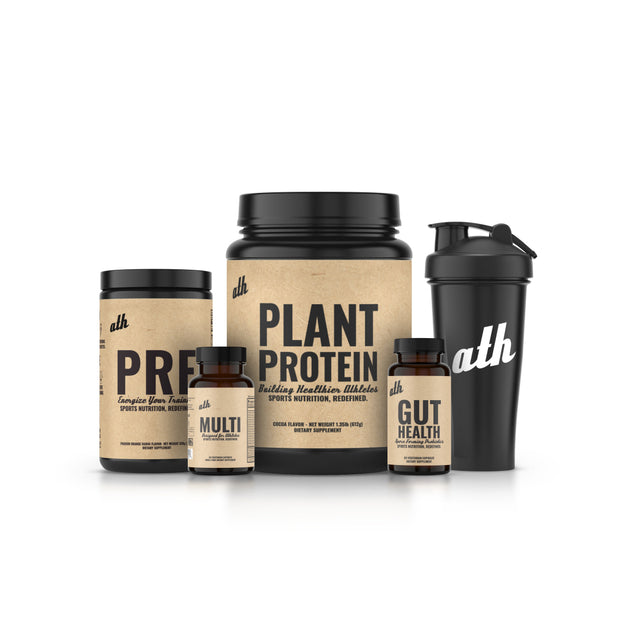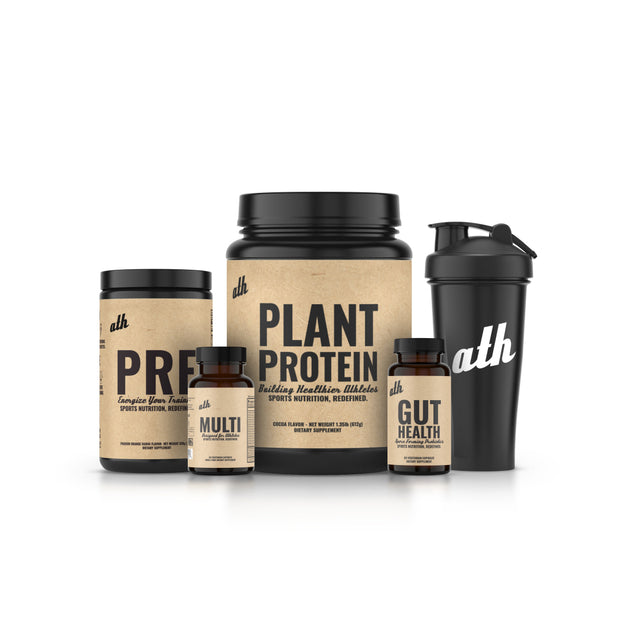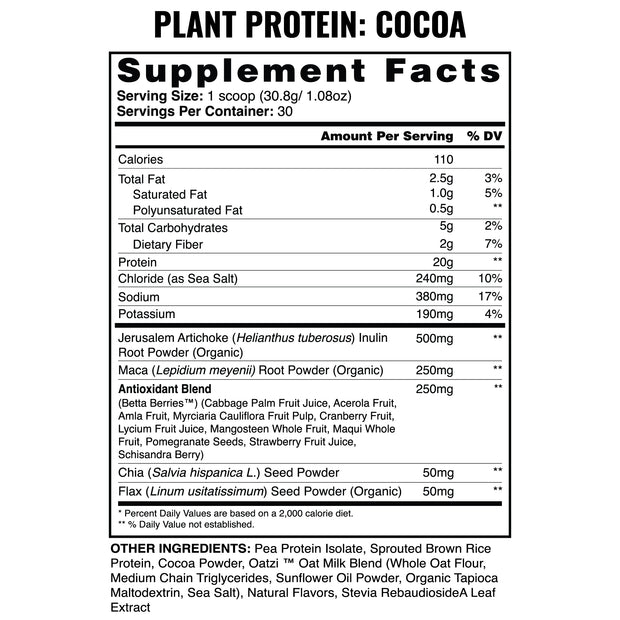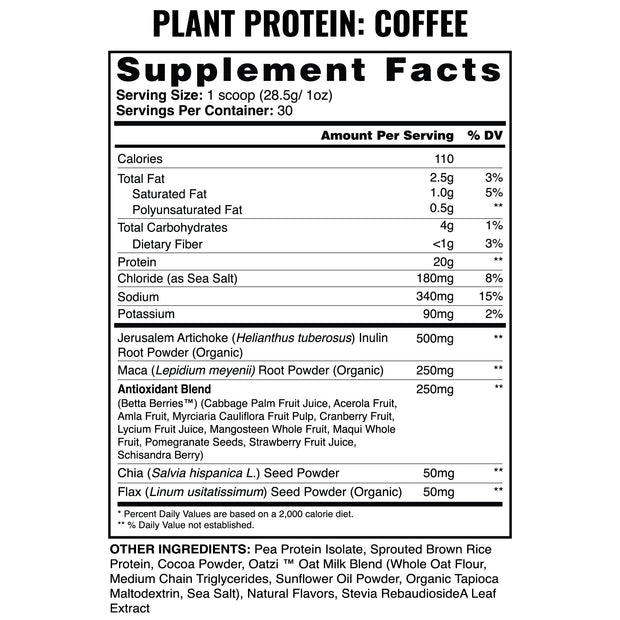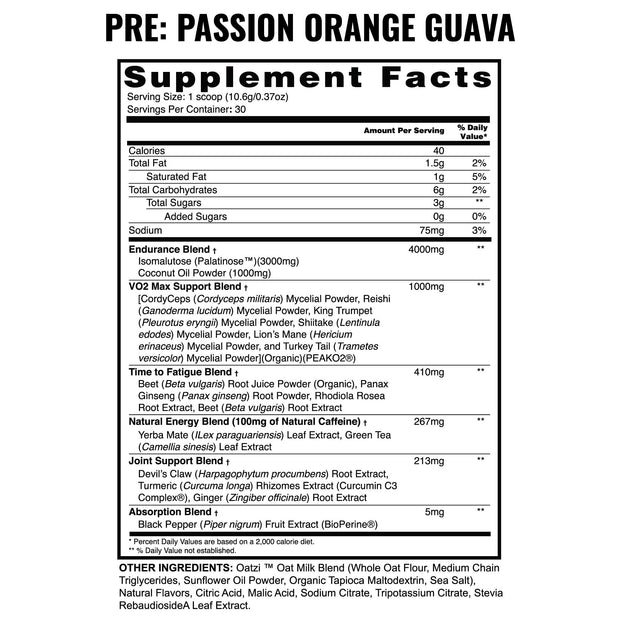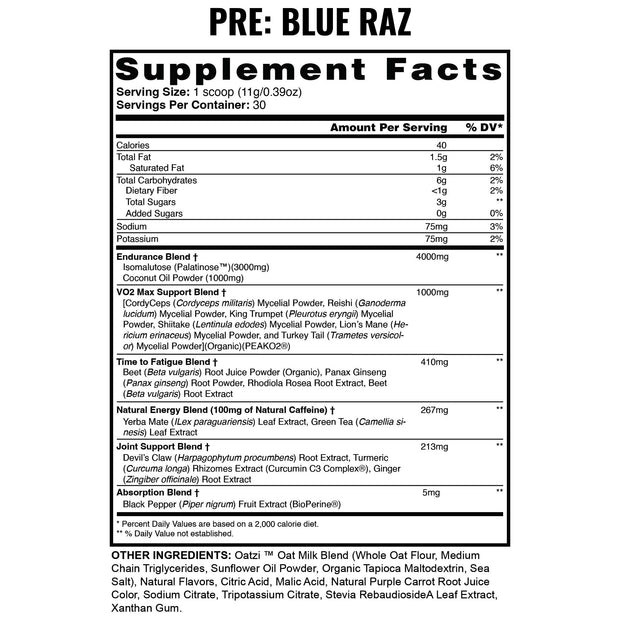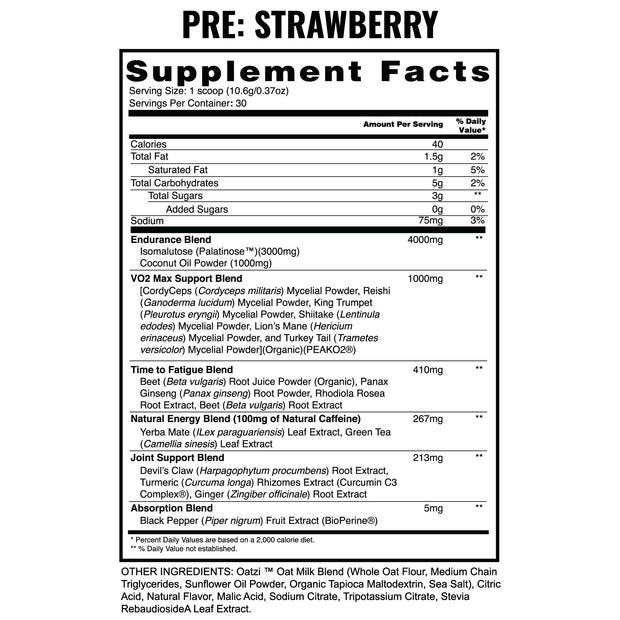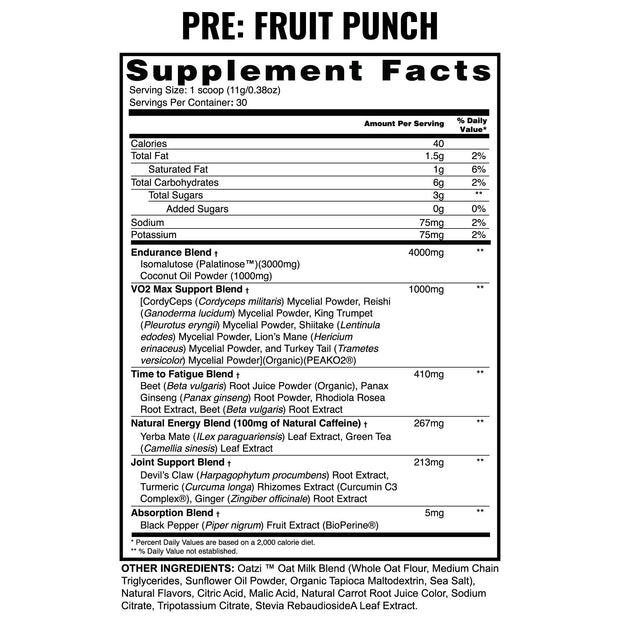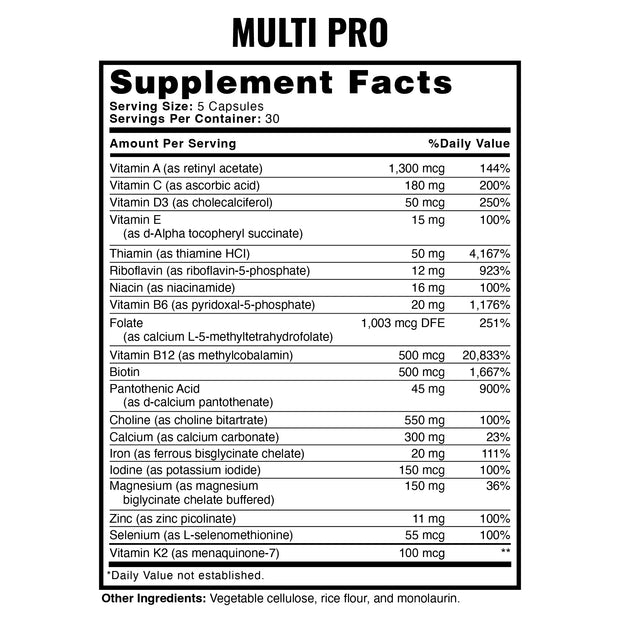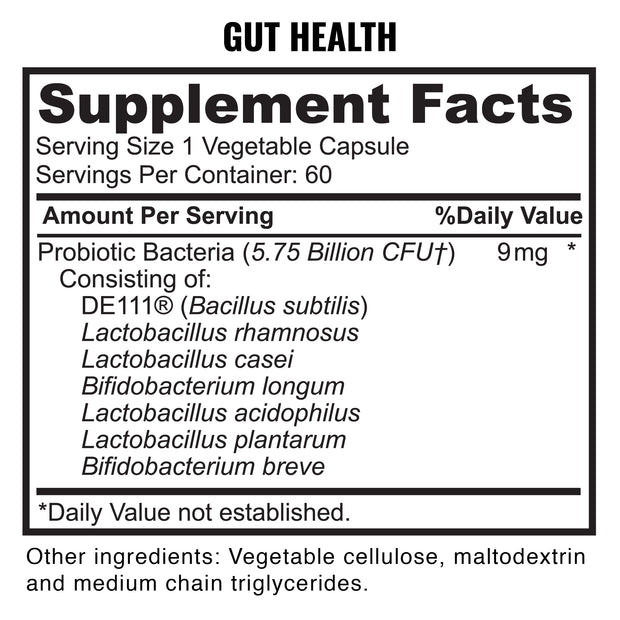 Created for plant-based athletes, the Plant Bundle is the perfect starter pack to optimize your supplement game and keep you training.
Gut Health uses probiotics from Soil Based Organisms like Bacillus subtilis, Lactobacillus, and Bifidobacterium probiotics to give you a comprehensive approach to improving your gut health by clearing out bad bacteria and leaving a healthy environment for new and beneficial bacteria to grow.
Multi is formulated with 15 essential vitamins and minerals to fill the gaps in your diet. These essential micronutrients support your immune, cognitive, and cardiovascular systems to improve athletic performance, increase energy, and keep you training.
Plant Protein has 20g of protein from plant based sources to help build lean muscle mass and increase protein intake to support your muscles in and out of training.
Lastly, our turmeric based PRE provides clean energy from natural sources. 100mg of natural caffeine from Green Tea and Yerba Mate support sustained energy to increase endurance and improve mental performance throughout training.
Always natural, never artificial, and made with real ingredients, use the Plant Bundle to optimize your training and overall health.
FEATURES
20g Plant-Based Protein
100mg of Clean Energy
15 Essential Vitamins and Minerals
Probiotics from Soil Based Organisms
Nothing Artificial

FAQ
GUT Health's 7 strain, spore forming probiotics work to strengthen your gut by supporting healthy gut flora, improving digestion, increasing nutrient absorption, and strengthening your overall immune system.
MULTI gives you 15 essential vitamins and minerals to improve your athletic performance, increase energy, support your cardiovascular system, and strengthen your immune system.
100% plant based protein helps to build lean muscle mass, shorten recovery time, and increase lean protein intake.
PRE was formulated to naturally energize your workouts, increase endurance, improve mental clarity, and provide clean, sustained energy to help you power through your workouts.
PRE improves oxygen utilization, reduces blood lactate levels, improves fat oxidation, increases metabolic functions, enhances physical capacity, increases time to fatigue, and supports joints by reducing inflammation.
MULTI: 1 serving per day.
GUT Health: 1-2 servings per day.
Plant Protein: 1-2 servings per day.
PRE: 1-2 servings per day.
Total 5 star reviews: 7
Total 4 star reviews: 0
Total 3 star reviews: 0
Total 2 star reviews: 0
Total 1 star reviews: 0
100%
would recommend this product
Tastes great, feels even better

After a few weeks of use and hard training, I noticed a big difference in my recovery and training process. I not only have more energy when I'm training, but my body feels better after training as well. Quality stuff!

Great products with real simple ingredients

I purchased the plant bundle to try and add some supplements into my daily workouts. I was recommended ATH by a co worker and am super stoked on it. I like how the ingredients are all real and natural. It is hard to get into supplements when everything in them is super processed and not good for you. I like the plant based protein and pre workout formulas. Look forward to trying the whey in the future.

A

ATH

2 years ago

We're stoked you tried us out Dylan! Let your co worker know we said thanks for the recommendation!

true supporter for life

I am recently fully plant based and the gut +multi daily has helped so much with cravings and just overall "feel daily". The pre workout flavor was strange at first but it gets better every sip to the point now I'm addicted. I use it for any workout whether bjj, wrestling, or conditioning. Going to be a regular subscriber!

A

ATH

9 months ago

Awesome to hear Austin! Appreciate the support!

JJ

3 years ago

Great for the Plant-based Athlete!

I like how you can taste the ingredients on the label!

The BLUE RAZ PRE has a really nice flavor that was easy to drink before a training sesh, plus it gave me the focus and the energy needed to finish a workout strong.

Being new to the plant-based scene, PLANT PROTEIN has been a nice addition to my post workout diet. The taste is "different", but I suspected that with a plant-based protein with real, natural ingredients.

I have found that MUTLI has been a nice addition to the overhaul of my diet after going to a strict plant-based diet.

And to finish off, GUT HEALTH has seemed to help me digest the nutrition-rich food that now make up my meal plans.

Overall, I would recommend this bundle to any plant-based athlete wanting to maximize their athletic performance.

A

ATH

3 years ago

Damn, great review JJ! Thank you for all the info, and glad we can help maximize your athletic performance. Keep getting it in!

Excellent Products

Since developing stomach issues within the past few years, I've had to switch supplement brands. After extensive trial an error with other products, ath Organics has the best products for my situation. I was hesitant to go all organic, but there seems to be no decreased performance at all. If fact, I feel stronger and more energetic and the products taste great. Excellent products! Mahalo

A

ATH

9 months ago

This made our day! Thanks for giving us a shot Chaz!

Stacey K.

1 year ago

Not What I Expected

I admit I wasn't that hopeful. Jaded really. I've tried a few similar supplements and they were all expensive and meh. But there's really something to this ATH. I noticed subtle differences in my trainings and recovery the first time I used Pre and Plant Protein. I figured it's probably just in my mind. But nope. It's been consistent. I started taking Multi and Gut Health daily as well. I really love this bundle! Supplements are normally not that great tasting, but these are the best I've had. No complaints here! Oh and shipping was faster than I expected and everything was packed very well. There are also some nice surprises in the box! Thanks ATH for making life better!

Jack

2 years ago

Plant Bundle

The ingredients are easy to read and easy to find information on. As a vegan wildland firefighter, I want to put the best things into my body to fuel me. I don't want artificial filler, I don't want super sugary drinks. This is the best pre workout I've ever had. The protein powder tastes fantastic mixed with a little almond or oat milk. The vitamin package is incredibly comprehensive and pulls from plant based sources which is awesome. I've noticed an increase in speed, endurance and focus during our conditioning and during our training. Love these products and recommend them every time I get the chance.

A

ATH

2 years ago

Great feedback Jack, we got to try it with almond or oat milk too!
Reviews Loaded
Reviews Added
---
Other Plant Based Products
ADD A
BLACK / BLUE RAZ / COCOA